2022 Luxury Kitchen Design Trends You NEED in Your Custom Home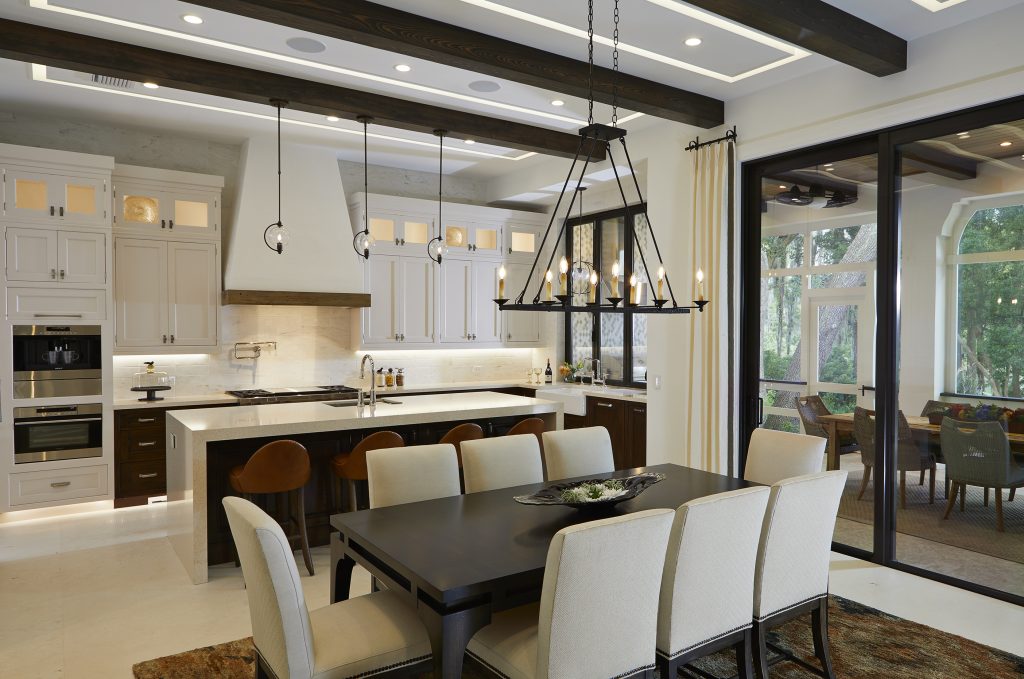 For many of us, the kitchen is one of the most important places in our home. This year has brought new unique design trends for the kitchen that you must see. These trends stem from top designers around the country, and you will not be disappointed.
If you are looking for stunning trends to incorporate into your custom home in Tampa, Alvarez Homes has the inspiration you'll need to bring your dream space to life.
Multifunctional Spaces
The increase in remote and hybrid work has shown us the importance of a space that works for multiple needs. It has also shown us that rooms should be built with functionality in mind.
While working from home is here to stay for many, and the kitchen serves as the main room for hosting friends and family, kitchens serve as a touchpoint for almost every aspect of a busy life. Consider including work-from-home friendly backgrounds and tables, as well as comfortable spaces to spend time with guests or relax and unwind after a busy day. You might also include restaurant-style corner booths, barstools, and more.
Closed Concept with Open Plan
In addition to a multifunctional space, 2022 is seeing a push towards a kitchen that is more enclosed from the rest of the house but still maintains an open floor plan within that space. People are moving away from more built-in looks and seeking an open feeling.
In fact, according to Architectural Digest, closed concepts can often make the kitchen space feel uninviting and frigid, while an open kitchen can be distracting to other parts of the house if used often. Incorporating these two elements together creates a lively, spacious area perfect for any occasion,
Cabinetry as a Priority
When creating an open kitchen, the top cabinetry choices have evolved. While cabinets provide a lot of storage, they are now a key focal point of any kitchen. In addition to cabinetry, it is expected to see an increase in shelves as a design element over traditional doors and drawers.
Designers are also expecting a push away from wood materials and toward more eye-catching and unique materials. Interesting cabinet materials like acrylic and aluminum as well as bright colors are expected to be a strong trend in 2022 and beyond.
Appliances as a Focal Point
In a technological age, it is no surprise that smart technology is becoming more common in our kitchens. If your living rooms and bedrooms are equipped with the latest technology, consider also giving your kitchen appliances an electronic upgrade.
The most common requests designers are seeing in 2022 are wine storing appliances to display collections and temperature-controlled drawers that provide ever-evolving storage options to fulfill changing storage needs.
Are you feeling inspired? It is time to perfect your dream home with these finishing touches.
With Alvarez Homes, one of the top Tampa luxury home builders, you can create your perfect space from the ground up. Give us a call today at (813) 969-3033 or complete our contact request form to start the process.