3 Technology Trends for Custom Built Luxury Homes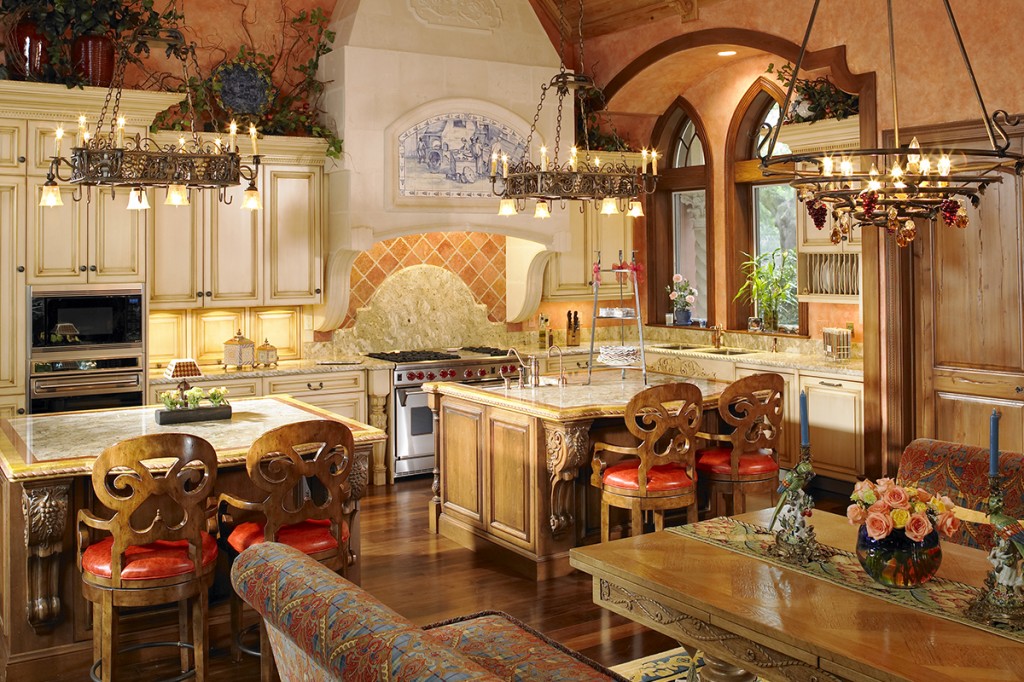 Innovation is on the rise with no signs of waning. As luxury home builders in Tampa, we know there are dozens of gadgets and technology on the market designed to make your home more accessible, comfortable, and more secure. Take your luxury home up a notch with the following trends that are sure to turn your luxury home into a smart home.
1. Smart Thermostat
A smart thermostat is both convenient and saves energy. Once programmed, a smart thermostat has the ability to control the climate of your home based on your exact preferences. For example, the smart thermostat will adjust when you enter or leave the room. Even more amazing is the capability to link it to your smartphone so that you can control it when you are not at home. Popular smart thermostats on the market include The Nest Learning Thermostat and Ecobee3.
2. High-Tech Kitchen
We spend so much time in kitchens that designing them with technology and luxury in mind is simply a must. The epitome of a high-tech kitchen is one with internet-connected appliances that link to your phone or tablet. With today's uber busy lifestyle, smart dishwashers and refrigerators will alert you when your dishwasher needs a setting change or when your groceries are running low. With contemporary furnishings and smart home automation such as built in chargers and tablet holders, our Tampa luxury home builders can enhance the ambiance and efficiency of your kitchen.
3. Home Security
Security systems are a must to protect your luxury home. With a security system, you can control your locks with an electronic lock, a biometric entry system, or through Bluetooth. Sleek and discreet wireless cameras will allow you to keep a watchful eye on your home from any part of the house. Connecting the camera to your smart device will give you the ability to watch your home while you are away.
Technology Integration
All of the above trends and more can be done through technology integration to create a fully integrated home that simplifies your life instead of complicating it. In order to have a seamless integration, it's best to consult with Tampa luxury home builders to ensure that your internet, security, lighting, climate, audio, and video systems are unified.
FOR MORE INFORMATION OR TO SCHEDULE A CONSULTATION WITH OUR LUXURY HOME BUILDERS IN TAMPA, PLEASE CALL US TODAY AT (813) 969-3033 OR SUBMIT OUR CONTACT REQUEST FORM.