Advantages And Disadvantages Of Hardwood Flooring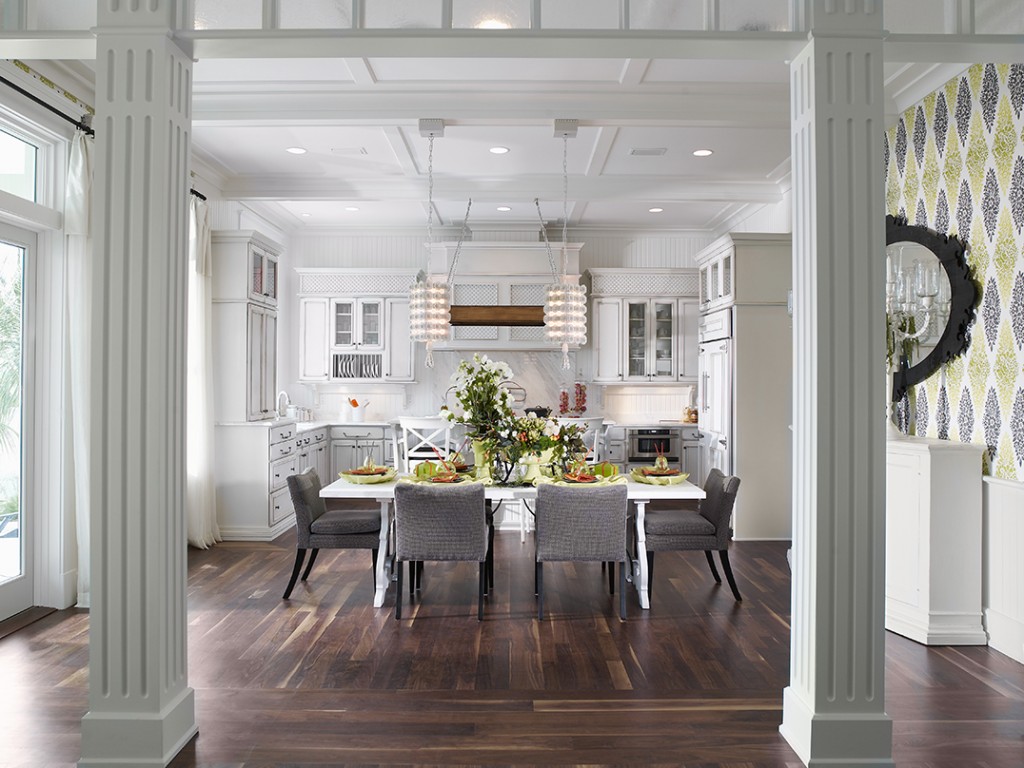 When designing your custom home, one of the most important things to consider is the type of flooring you want. One of the more popular flooring choices today is hardwood. Hardwood floors are great for those who want to avoid stains and enhanced allergy attacks that arise with carpeting, but this type of flooring can come with a few downsides as well. It's harder to clean and more pricey than your average flooring material. As Tampa custom home builders, we've provided advantages and disadvantages hardwood flooring to help you determine if hardwood is the right choice for your home.
Hardwood flooring has never been more popular as it is today. With it's timeless and elegant qualities, hardwood flooring is an extremely sought-after material for custom homes. Hardwood flooring is available in a few different varieties, such as maple, pine, poplar, and oak.
Advantages of Hardwood Flooring
Increase of Resale Value
Hardwood floors will add resale value to your custom home if you decide to sell it down the road.
Durability
As custom home builders in Tampa, we know that hardwood floors can last 100 years if properly cared for. If scratches occur, they can be easily removed by sanding and refinishing.
Easy to Clean
Along with its durability factor, hardwood flooring is simple to clean. Homeowners don't have to worry about staining hardwood floors, and liquid can be cleaned up with a damp cloth or mild cleanser.
Different Natural Patterns
When you choose hardwood flooring, you are not necessarily stuck with an exact color or shade, because there are many different natural patterns, and no two hardwood floors are completely alike.
Disadvantages of Hardwood Flooring
Noise
Hardwood floors may contribute to an elegant look, but they can be a noisy option. Hardwood floors magnify the sound of footsteps.
Cost
Hardwood flooring can be very expensive, especially if used throughout the house.
Wood is Vulnerable
Wood flooring can be vulnerable to humidity and moisture, both of which are common in Florida. These two factors can deteriorate wood flooring. If you need to clean your wood floors, it's highly recommended to use a damp cloth or mop, to prevent getting too much water on the floors.
TO SCHEDULE A CONSULTATION WITH ALVAREZ HOMES, THE PREMIER CUSTOM HOME BUILDER IN TAMPA, FL, PLEASE CALL US AT (813) 969-3033 OR SUBMIT OUR CONTACT REQUEST FORM.