3 Factors to Consider When Creating the Perfect Master Bedroom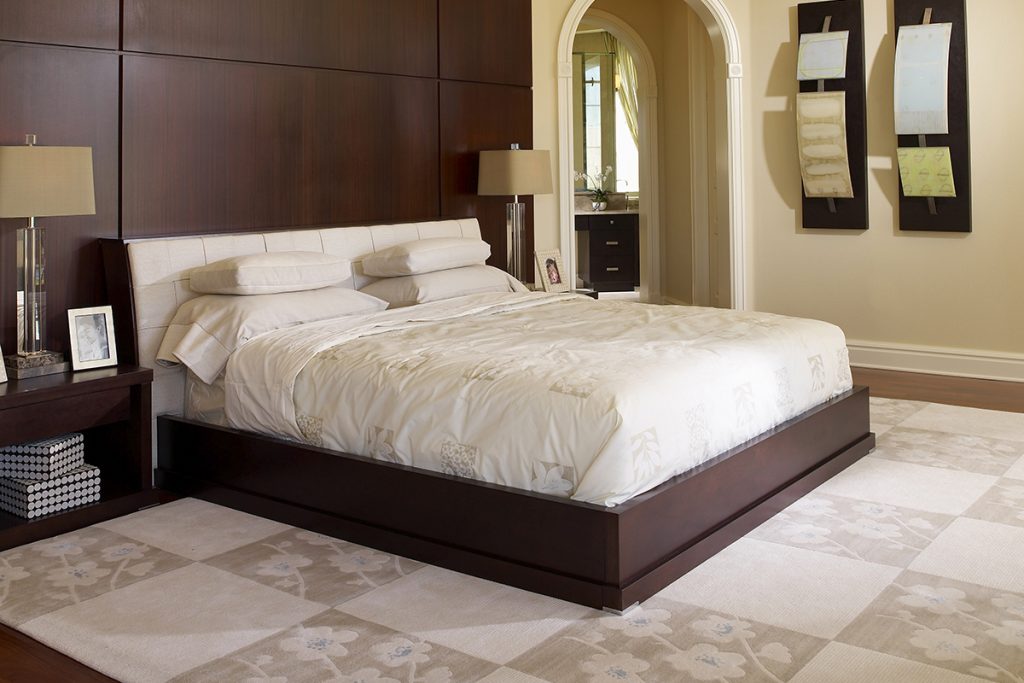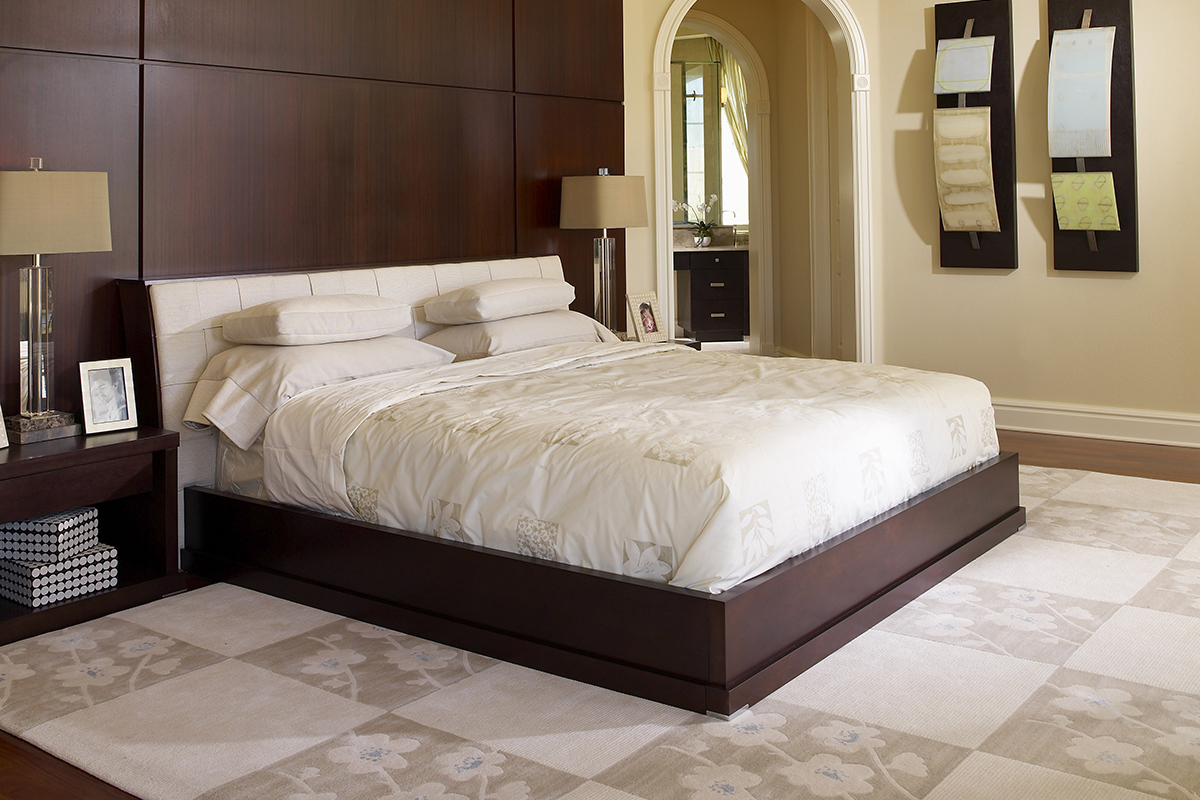 Did you know that, although we spend approximately half of our lifetime in bed, only 53 percent of Americans confidently say they like spending time in their bedroom? In fact, four in ten Americans stated they've actually physically gotten up from their bed in the middle of the night and moved to another room in the house because they couldn't get to sleep. This is a serious predicament because, as most homeowners know, the master bedroom acts as much more than a place to lay your head at the end of the day. It should also act as a private sanctuary where you can disappear for a few minutes or hours to kick back, relax, watch television, or listen to your favorite music.
That's why, if you're thinking of building a luxury custom home from scratch, it's important to partner with the Tampa home builders at Alvarez Homes who can integrate gorgeous master bedroom features with plenty of personal touches for a well-designed space that's truly one of a kind. Below, we outline three of the most important factors that go into creating the perfect master bedroom for your custom home.
Related: How to Build the Perfect Master Bedroom
The Bed
The first and most important factor to consider in creating the perfect master bedroom for your luxury custom home is the bed. This is because not only does it define your rest and sleeping habits, but it also determines the style and aesthetic of the rest of the bedroom. Below, we've taken the opportunity to describe some of the common styles of beds that are trending in today's luxury homes in Tampa.
Statement Bed
Who says your bed has to stop at providing blissful comfort? A statement bed positions your bed as the centerpiece of your bedroom that provides the maximum design impact with minimal extra furnishing effort. What gives these beds their eye-catching quality is the design and materials used by their designers, from uniquely sculpted bed frames to perfectly selected upholstered headboards.
Queen Anne Bed
Queen Anne furniture, an elegant, doe-legged style with curved lines and minimal ornamentation, takes its name from Queen Anne, who reigned over England, Scotland, and Ireland from 1702 to 1714. Queen Anne beds, completed with wooden legs, stunning accent details, and a padded headboard, are perfect for custom homes with an old fashioned or traditional touch.
Platform Bed
Platform beds ditch the wooden slats, solid platform base, and bulky box springs for a low-rise platform with a tall mattress splayed directly in the center. Whether you opt for a large platform bed upholstered with eco-leather and finished with a strip of LED lights or an ultra-sleek platform bed with a chrome base and upholstered headboard, you're sure to find an option that matches the style and aesthetic of your home.
Related: Essentials for Your Master Bedroom Suite
The Lighting
As previously stated, your master bedroom should serve as a cozy, peaceful getaway at the end of a long day. However, the transformation of a master bedroom into the ideal sanctuary is only possible with the right lighting. This often means you're going to need a combination of light sources, such as bedside lamps, floor lamps, ceiling fixtures, and mood lighting, to make it easy to get dressed and undressed, slide into bed, enjoy romance, and relax from the stress of the day. See below for three of the most popular lighting styles making their way into the master bedrooms of custom homes in Tampa, FL.
Chandeliers
There was a day and age when chandeliers were reserved strictly for practicality to light up a room like the dining room or foyer. Now, chandeliers are frequently seen in luxurious and eye-catching master bedrooms as a main focal point. Whether reimagined in a contemporary sculptural style or embodying the intricate romance of the traditional crystal chandelier with multifaceted drops, the chandeliers found in modern homes provide nothing less than brilliance, inspired, and beautifully articulated light.
Sconces
A sconce is a decorated object that is attached to the wall with an ornamental bracket for candles or other lights. When used properly, wall sconces are much more than simple light fixtures. Each of these decorated lights is a work of art handcrafted from high-end materials and produced by the leading designers in the luxury lighting industry, and your options are limitless. Choose from either rubbed bronze, gold leaf, polished nickel, or any other premium material in between to find a piece that matches your home's unique personality.
Pendants
Have you ever seen a master bedroom with a gorgeous hanging fixture that seems to completely transform the look and feel of the home as a whole? If so, you've probably come across luxury pendant lighting. This type of lighting, also known as a drop or suspender, is a solo light fixture that is suspended from the ceiling by a cord, chain, or metal rod. They can be used on their own or hung in a straight line as a series of multiples. The top upscale materials commonly used for these light fixtures include opal, gold leaf, antique brass, bamboo, seeded glass, and more.
The Closet
Last but certainly not least, there is the closet. For the purposes of this article, we'll only be discussing the walk-in closet because it's by far the most appealing choice for today's luxury homeowners. Not only will you enjoy ample space to store your clothes, shoes, and bags, but you'll also have more than enough space to access and enjoy them with ease. Between high quality furnishes, expertly installed accessories, elegant lighting, and an open layout, you'll have no shortage of luxury features to create a custom-designed space that reflects your lifestyle, personality, and individual tastes and preferences. Other great aspects to take into consideration include a dressing island, mannequins, floating boxes and ledges, a built-in vanity, and a seating area. Depending on your vertical space, you may even wish to install a library ladder to reach items stored on a higher level.
Fortunately, no matter which style of closet, bed, or lighting you choose, our custom builders at Alvarez Homes are here to transform your vision into a reality. Just get in touch with us to schedule a consultation today, and we'll get to work creating one of our custom homes at Avila in Tampa.
To schedule a consultation with Alvarez Homes, Tampa home builders, call us today at (813) 969-3033 or fill out our contact request form.