Bring Your Custom Home Into the New Year In Style With These 2021 Interior Design Trends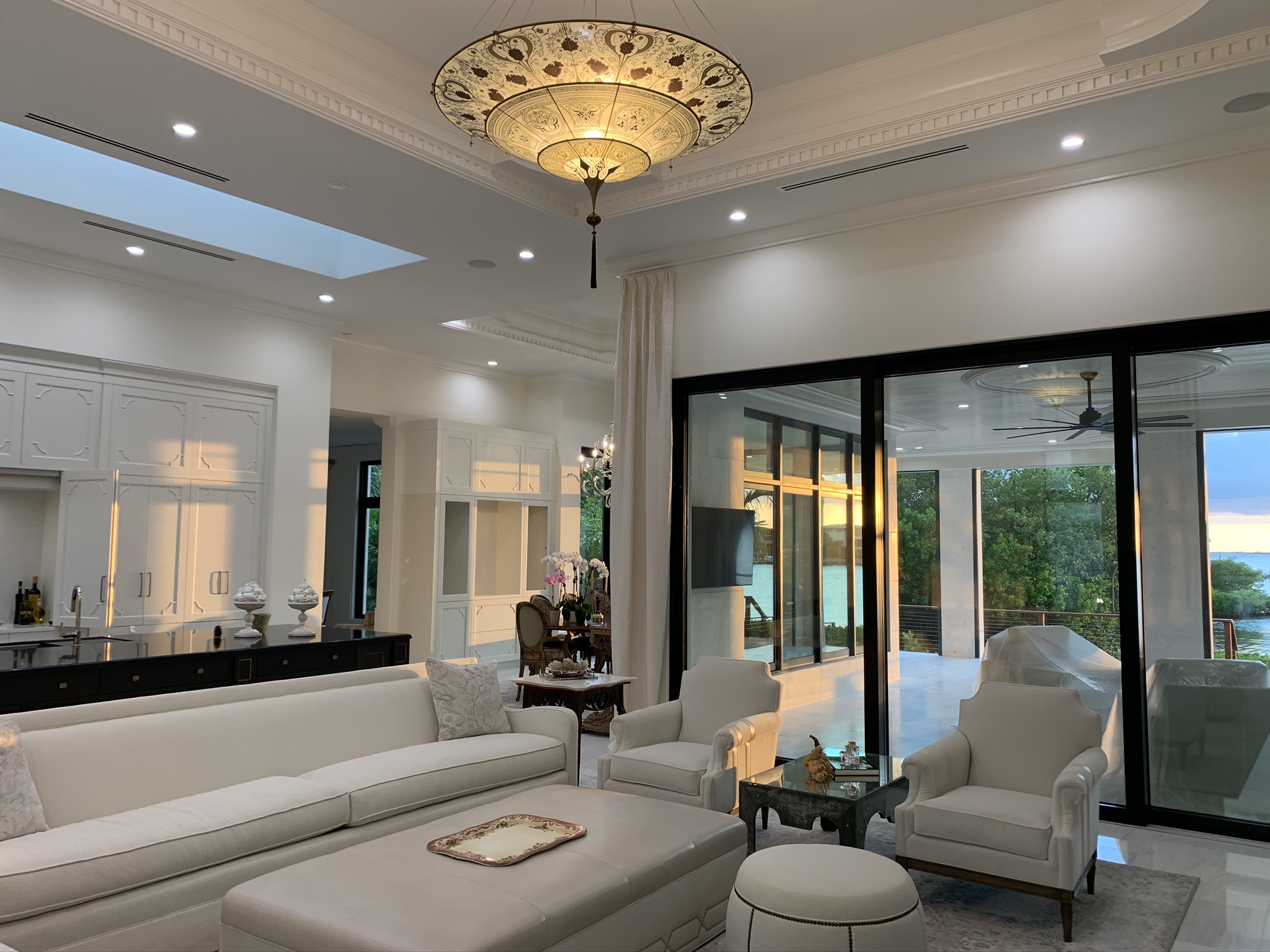 As we speed through the holiday season and towards a new year, we're looking ahead to some of the interior design trends that will continue to influence our home and furnishings into 2021. From vertical gardens that stretch up to the ceiling to original and captivating statement pieces made entirely from hand, this article will provide an insight into how you can bring your custom luxury home into 2021 with style. Any of these design trends can be exceptionally executed when you partner with an experienced builder to design and build your dream home like Alvarez Homes — the best new home builders in Tampa, FL.
Dive Into Nature With Biophilic Design
Biophilia is a term used to refer to humankind's innate biological connection with nature and natural processes. Coined by American biologist Edward O. Wilson in the 1980s, this phenomenon can be used to justify why catching some rays on the beach or reading a book out in the garden can have a restorative effect on our mental and physical health. Biophilic design uses these concepts as principles to create a nature-centered approach to interior design that, when applied, introduces natural elements into the built environment, such as light and water. Going into 2021, designers are expected to incorporate more and more elements of biophilic design into custom luxury homes, such as skylights, fountains, vertical gardens, grass roofs, and more.
Related: Sustainability & Individuality: Dictating Interior Design in 2020
Get Back to the Basics With Rattan
It should come as no surprise given the move toward biophilic design that luxury homeowners are generally becoming more conscious of the effect they have on the environment. When designing and building their next home, they want a completely sustainable product that's environmentally friendly. That's where rattan comes in, a naturally renewable palm that can be harvested in a sustainable manner. Going into next year, you're sure to see woven and rattan home accessories paired with earthy palettes and warm, natural textures, like linen and cotton. This can include headboards, seatings, light fixtures, and a host of other furnishings capable of adding texture and a light, natural feel to the space of a room.
Invest in Originality With the Arts and Crafts Movement
While increasingly streamlined mass production methods have certainly led to an abundance of choices for global consumers, they have also been accompanied by a loss of individuality and quality. This has led to luxury homeowners veering away from strict reproductions to new, original, and captivating designs, mirroring the original Arts and Crafts Movement of the 19th century, where consumers favored a return to traditional craftsmanship over industrialization. Major decor features or pieces are sure to be high-quality, painstakingly finished, or made entirely by hand, as more and more people begin to appreciate the value of handmade and other decorative styles encapsulated within the Arts and Crafts Movement. To incorporate any of these innovative design trends into your custom luxury home, get in touch with Alvarez Homes — the number one builder for luxury homes in Tampa.
To schedule a consultation with Alvarez Homes, new home builders in Tampa, FL, call us today at (813) 969-3033 or fill out our contact request form.