How to Build the Perfect Master Bedroom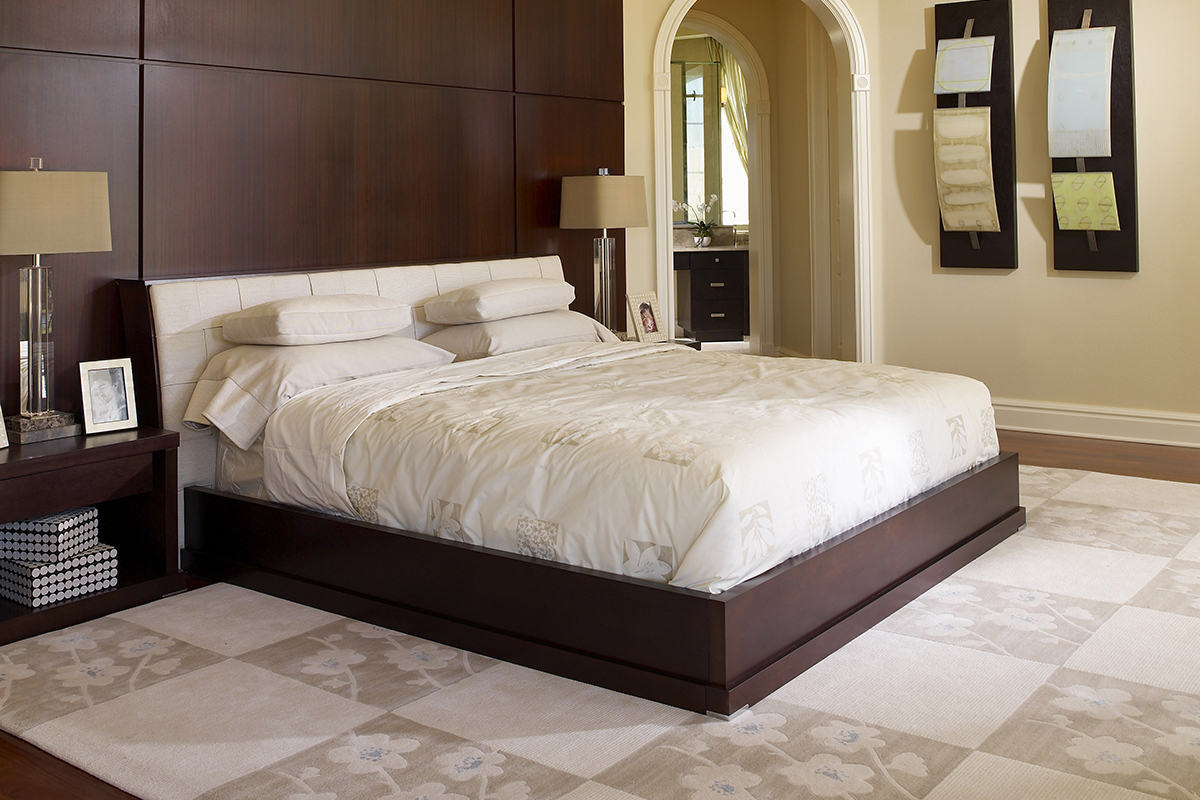 Designing a master bedroom for your future home can be daunting. The master bedroom is a private, intimate area and should be handled with the utmost consideration and care. There may be plenty of luxury homes in Tampa, but with the right master bedroom, your home can stand above the rest and provide you with something that perfectly suits your lifestyle.
A master bedroom can be the crown jewel of your home. With the help of one of the leading builders of luxury homes in Tampa, FL, you can create something truly remarkable. There are many factors to consider, but we feel two of the most important components of an excellent master bedroom are the location of the room and the feel it provides the moment you walk in. 
Related: Why You Should Only Trust a Custom Builder For Your Luxury Home Design
The Feel
Nestled in the quietest corner of your home, the master bedroom should open into an expansive yet intimate escape for you and your partner. It should offer an air of sophistication and uniqueness as the one room that is truly all about you. Creating the perfect luxury master bedroom requires a perfect balance of colors, decor, and furnishings. Be it contemporary or rustic, the master bedroom sets the mood — your own private area to decompress after a hard day of work or a long weekend of adventure.     
The Features
The intrinsic details that come together to complete your master bedroom are just as important as the design itself. For instance, an exquisitely designed master bath can bring any master bedroom to the top degree of luxury. A well placed window or skylight can boost the color and aura of your bedroom and provide a cozy, intimate setting as the sun sets. For those that want to keep a sense of simplicity, hideaway designs can make televisions and other modern comforts come alive from behind a mirror or from the foot of your bed. Adding a scenic, private onlook that extends from the master bedroom is another feature many luxury homes in Tampa possess. A balcony offers any luxury home owner their own personal oasis, outfitted to fit any need or desire.
See Alvarez Homes' own portfolio of luxury homes in Tampa and become inspired by the possibilities.   
Related: The Most In-Demand Amenities For Your Luxury Home
Let's Begin
Building the perfect home is a long but worthwhile process. The ability to put your own personal touch on the home you'll be living in for potentially the rest of your life is a powerful responsibility. The master bedroom is one of the most important features for any luxury home owner. It can embody who a person is and what they enjoy to do in their free time.    
To find out more about luxury homes in Tampa, FL, or to schedule a consultation, please submit our contact request form.