Kitchen Backsplash Tile Designs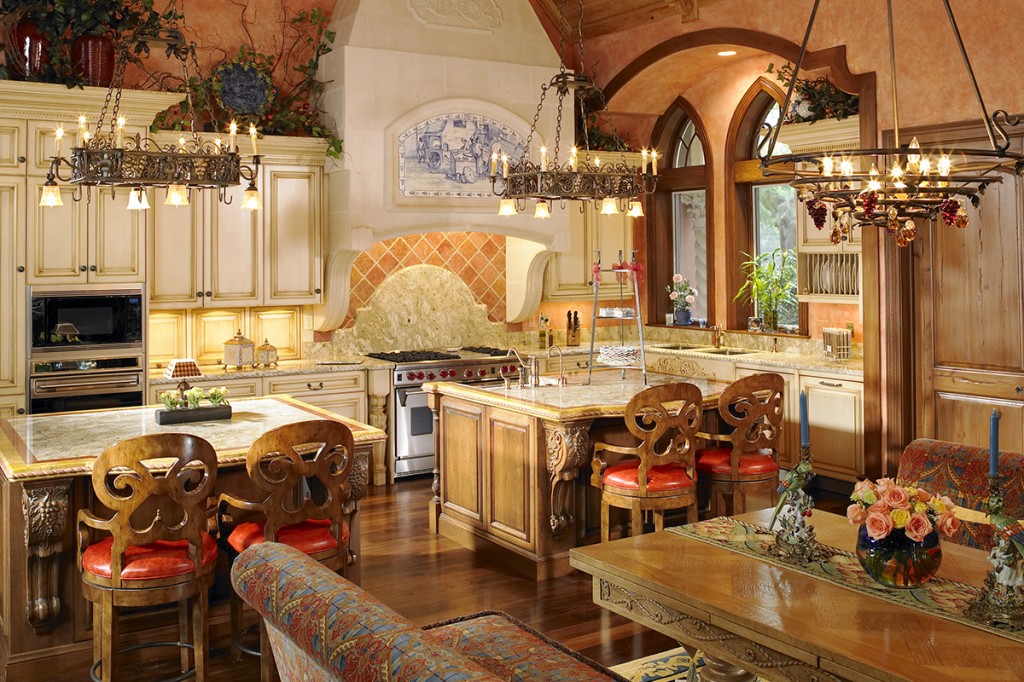 Though often overlooked, backsplashes are considered one of the most important parts of your custom kitchen design. No matter what design or material you choose, the backsplash will be the focal point of the kitchen. As custom home builders in St. Petersburg, we know that tile is one of the most popular choices for a kitchen backsplash, because it is flexible in style, application, and budget. In this article we will discuss the different types of tiles that can be used as a backsplash.
Laser-cut Tile
Laser-cut tiles are cut intricately with lasers, which helps to create elaborate designs that almost look pieced together like a puzzle. However, the downside to laser-cut tile is that it can be extremely expensive, as it tends to made of precious materials i.e., quartz, marble, or handmade gold glass.
Mirror Tile
Mirror tile is made of tiny mirrored tiles all put together into one design to form a mirrored backsplash with texture. This type of tile is perfect for a buffet area, butler's pantry, or a serving station.
Diagonal Tile
Diagonal tile is great for giving ordinary tile a boost. However, if you decide on a diagonal layout, it's important to keep in mind that you will need to order 10% more tiles to complete the backsplash. As St. Petersburg luxury home builders, diagonal layouts take more labor to install because more cuts are needed at the top and bottom of the tile, which can be more costly.
Large-pattern Tile
Large-pattern tile is popular right now, and it's recommended to place this backsplash on your kitchen walls so it can encompass more space. Remember to lay out your wall space carefully with large-pattern tile, so that it looks even along the walls.
Subway Tile
Subway tile is timeless and classic, one of the reasons it's commonly used in subway stations all over the world. Here's a tip, use subway tile all the way up to the ceiling to give this classic tile a more modern appeal.
Herringbone Tile
The great thing about herringbone tile is that it will add a ton of texture to your custom kitchen. Herringbone tile patterns are typically purchased on a mesh backing that holds several pieces together, making it easier and more cost efficient to install.
REQUEST A CONSULTATION WITH ALVAREZ NEW CONCEPTS, A SMART LUXURY HOME BUILDER IN ST. PETERSBURG, BY GIVING US A CALL TODAY AT (813) 968-2383 OR FILLING OUT OUR CONTACT REQUEST FORM.