Living the Luxurious Lake Life in Edgewater at White Trout Lake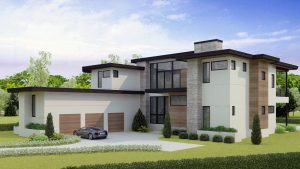 For Tampa residents that want to live the life of luxury with beautiful lake views, they do not have to travel far.
Imagine building your dream home in an exclusive gated enclave on a private lake. You will wake up to beautiful views of the water each morning, and fall asleep to relaxing sounds of nature each night. Plus, you will never have to worry about what to do for entertainment, shopping, dining, and more of the best activities that Florida has to offer. 
If this sounds like your dream come true, look no further than Alvarez Homes, the custom home builder in Edgewater at White Trout Lake. White Trout Lake is a 78 acre, private lake near Carrollwood in Hillsborough County, and Edgewater at White Trout Lake, a custom development built by Alvarez Homes, is a gated 9 lot enclave with direct lake access. 
If you have been thinking of designing and building the Tampa home of your dreams, there are several available home sites in Edgewater at White Trout Lake that you can view today. Read on to learn more about the life of luxury that awaits you.
Convenient Location Near Entertainment and Dining
With the perfect combination of urban city life and relaxing rural areas, it is no secret that Tampa is one of the best places in the nation to live. In Edgewater at White Trout Lake, residents can experience the many exciting and luxurious entertainment and dining options just a short trip away.
Located conveniently off Busch Boulevard and Dale Mabry Highway, residents can quickly explore the surrounding areas like Carrollwood, Town 'N' Country, Lake Magdalene, Westshore, and South Tampa. Residents are also a short 20 minute drive from Downtown Tampa, the upbeat epicenter of work and play in Tampa. 
Nearby entertainment opportunities are also sure to create life-long memories for you, your friends, and your family. Popular attractions like Carrollwood Village Park, Altitude Trampoline Park, Carrollwood Country Club, Busch Gardens, International Plaza, and more have something for everyone to enjoy. 
You will also never go hungry with so many incredible food options in close proximity. Some of the gourmet restaurants nearby are Eddie V's Prime Seafood, Iavarone's Italian Grill and Steak House, Seasons 52, Renzo's Steak House and Wine Bar, 4 Rivers Smokehouse, and many more. Greater Carrollwood and its surrounding areas offer the perfect night out for families, couples, and singles alike.
Unique and Beautiful Nature Views
Another premier benefit of living in one of the beautiful custom homes in Edgewater at White Trout Lake is your close proximity to the most beautiful nature that Florida has to offer. Whether you enjoy exploring nature preserves and parks or prefer boating in crystal clear waters, you will find it just a short distance away.
With nearby white sand beaches like Clearwater Beach and St. Pete Beach, residents can enjoy the gorgeous Florida weather with stunning views to match. And, nature parks like Al Lopez Park, Wildlife Habitat Trail, and Town 'N' Country Nature Preserve are sure to impress with their diverse wildlife. Whether you are looking to unwind and destress or want to provide a memorable outing for your family, living in Edgewater at White Trout Lake makes it easy to do so.
Homeowners of the custom homes in Edgewater at White Trout Lake also have ample opportunity for boating, fishing, and other water sports. The most common fish you will find are largemouth bass, Nile tilapia, and Bowfin. There is no place like your own lake to catch fish, take a relaxing boat ride, or enjoy the sunset.
While the unique and beautiful nature views never run out, the memories made in this private enclave will last a lifetime.
A Premier Custom Home Builder in Edgewater at White Trout Lake
Alvarez Homes, a premier custom home builder in Edgewater at White Trout Lake, can take your life-long dreams of a beautiful luxury home and turn them into reality. With the endless opportunities for luxurious living surrounding Edgewater at White Trout Lake, we can build you a home to match.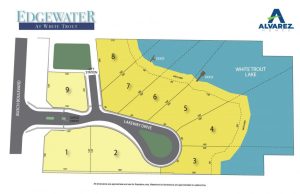 Since 1983, Alvarez Homes has built more than 450 luxury estates across Tampa Bay and the coast, and our artful originals are crafted with your input every step of the way. To enjoy the life of luxury you have always dreamt of, view our available home sites in Edgewater at White Trout Lake today.
To learn more about Alvarez Homes and our process, inquire with us today at (813) 969-3033 or complete our contact request form.