Luxury Bath Amenities For Your Custom Home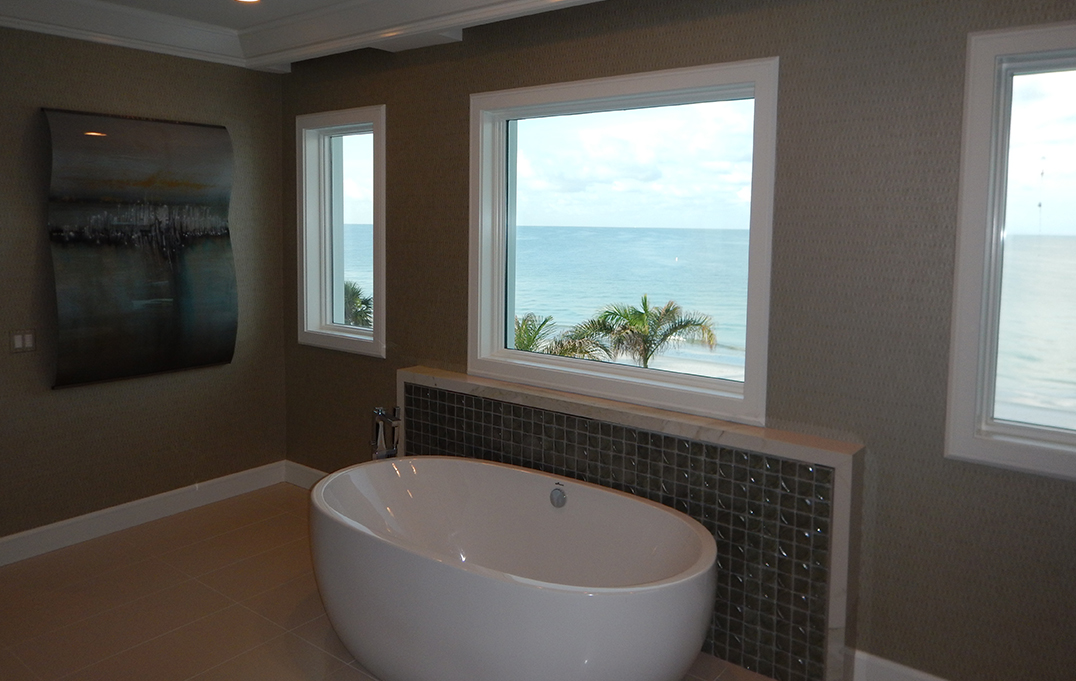 Your master bathroom suite can be one of the most luxurious rooms in your custom home, and there are numerous ways to make it both sophisticated and peaceful. At Alvarez Homes, we are familiar with the state of the art bathroom amenities, and we've provided a list of a few favorites.
1. Lavish Spa Oasis
Turn your bathroom into your own private oasis by working with custom home builders in Tampa, FL. Two of the most popular materials that are used when designing luxurious bathrooms are marble and stone. Marble gives off a sleek and modern finish, while stone offers a Mediterranean elegance. There are plenty of ways to create a cozy atmosphere in your bathroom spa retreat. Instead of lighting a few candles during your bath, picture lighting firewood in a fireplace. Instead of reaching for your towel and making a dash to the closet, install a heated towel rack and heated floor to enjoy your spa even longer.
---
2. Private Dressing Room
Plenty of custom homes have walk-in closets, but as your Tampa luxury home builders, we know we can take it to the next level. A private dressing room right in your bathroom suite will make getting ready in the morning all the more comfortable. Your private dressing room can have custom shelves for all of your accessories and products. Wall to floor mirrors with custom light fixtures are also a nice addition to the space.
---
3. Chromatherapy Bathtub
If you haven't heard of a chromatherapy bathtub, you will soon enough. It's the perfect amenity to add to your bathroom suite for ultimate relaxation. A chromotherapy tub makes use of different colored lights in the water, which can be very therapeutic and soothing. Chromatherapy showers are also an option.
---
4. Walk-Thru Shower
A walk-thru shower not only gives your custom bathroom suite a modern appeal, but efficiently uses extra space. Walk-thru showers are typically added to a wall behind a freestanding bathtub, but can also be in a room with no tub. Consult with your best home builders in Tampa on what materials should be used for the shower. Glass, stone, and marble are all common choices. Take it to the next level with intricate designs carved into the walls or add an archway over the shower.
---
5. Morning Bar
Getting ready in the morning can be hard enough, but just imagine the fresh smell of coffee right outside the shower. With a morning bar, you won't have to look very far for your morning cup of joe. Add in a mini refrigerator for a few snacks and your breakfast is taken care of too. Your morning bar doesn't have to be restricted to morning food and drinks either. Keep a stock of water so you don't need to make a trip downstairs in the middle of the night, or add a wine fridge for when you want to relax in the tub.
FOR MORE INFORMATION OR TO SCHEDULE A CONSULTATION, PLEASE CALL ALVAREZ HOMES AT 813.969.3033 OR SUBMIT OUR CONTACT REQUEST FORM.