Luxury Home Hidden Gems Part 1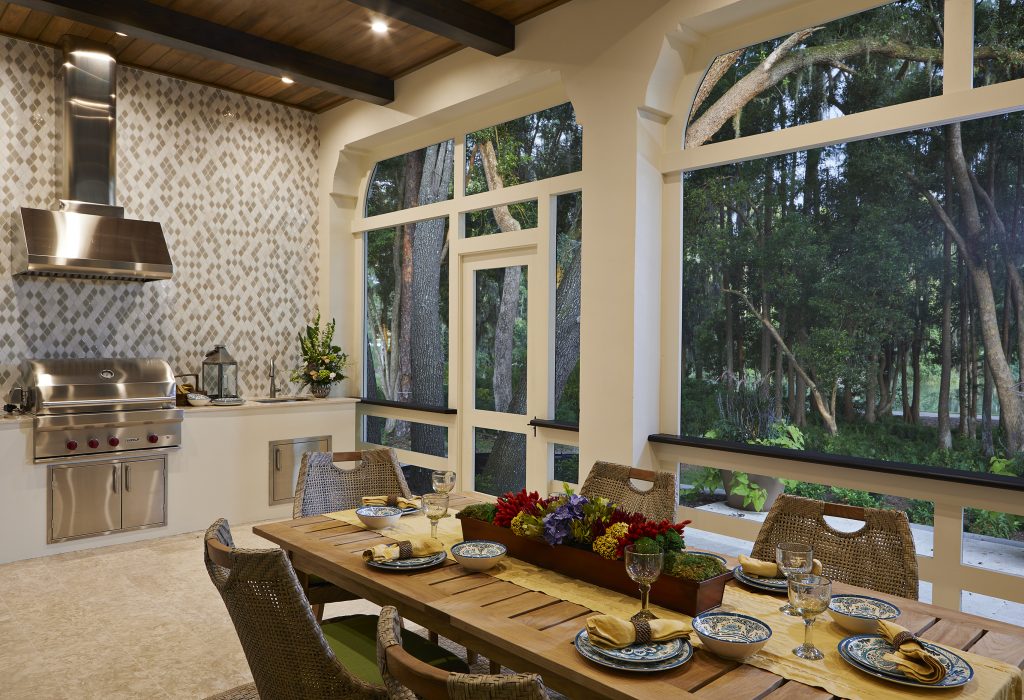 If you are interested in creating a luxuriously designed home with several distinct features, contact the best custom home builder at Avila in Tampa today. Alvarez Homes creates dwellings that combine architectural elegance with several attractive and convenient features that complement your lifestyle. In this two-part article, we will focus on several "hidden gems" your custom home can feature. These are the elements that may be tucked away in your living space, but will surely be appreciated by residents. Although these features might not be unmistakable showpieces to the guests that frequent your home, they will certainly add value to your daily life in your abode.
Dressing Rooms
One of the perks of creating your own custom home is designing a residence that can turn every nook and cranny into a high-functioning feature that perfectly suits your needs. One approach that is in high demand is to separate your wardrobe from your bedroom by creating a spacious dressing room or custom closet. This area in close proximity to your private quarters can be quite flexible either functioning as an open living room/bedroom space or remain tucked away from plain sight. The design of these dressing rooms can show off your personal sense of style featuring luxury materials like dark wood, polished brass, or even a stylish bench in the center of the room. Whether it's an elegant atmosphere or utilizing smart technology to incorporate a surround sound system, the closet can be one of the most interesting aspects of your home.
The Secret Room
Similar to the dressing room appeal, many luxury homeowners love the idea of having a secret door or hideaway room that's uniquely concealed away from the rest of the activity in your home. Whether this room is hidden behind a charming bookcase or is a vaulted secret door behind a beautiful painting, this living space can be utilized as a distinguished study, elegant lounge, or your own personal library with bookcases that reach to the ceiling. Simply put, these hideaway spots combine tranquility with sophistication.
Spa Bathroom
Some luxury homeowners desire the spa treatment so badly they include it in their homes. Whether it's massage rooms, a steam room or sauna, or all of the above, this certainly isn't a "hidden gem" feature of a luxury home by any means. For a more cost-effective approach, you can always incorporate many of the aspects of a spa into your own spacious master bathroom. Whether it's a rain or steam shower, head-to-toe body jets, a large tub to soak in, or even heated toilet seats, you can truly bring the spa treatment into your master bathroom.
As we conclude this series in the second section, we will focus on more "hidden gem" amenities that could be featured in your home.