Luxury Home Renovations in Tampa
Create your dream living space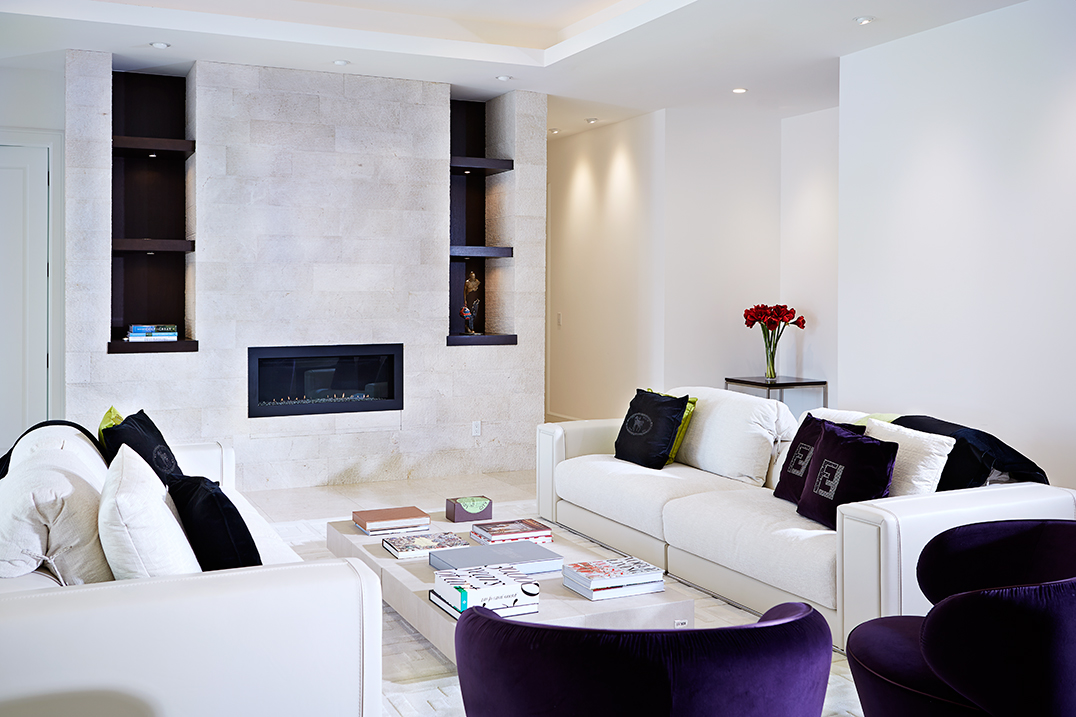 At Alvarez Homes and Alvarez New Concepts, we are not only experts in custom home building from the ground up, but our design and construction professionals also specialize in Tampa luxury home remodeling. Whether it's one room or every room, we will work with you to design the perfect interior, exterior, and outdoor living areas for your home.
A fantastic example of what can be achieved with luxury home renovations in Tampa is The Baystone. The owners of this home located in the prestigious Avila community loved the location, but felt the home was outdated and in need of some major upgrades. With the assistance of Alvarez New Concepts they are now proud owners of a European style estate that is a true reflection of their taste and personality. Our team transformed everything from the landscaping that is now an embodiment of an English garden to a modern interior that replaced dark finishings with white quartz counter tops, white Italian marble floors, and white textiles that give the home a fresh, new look and feel.
There are many items to consider before a home remodeling project, so our design professionals have outlined some tips to get you started.
1. Identify Your Renovation Goals
Do you want your home to feel more welcoming? Are there repairs that must be done during the renovation? Do you want the interior redesigned? Would you like a new outdoor living area? Do you want your home to be more energy efficient? Whatever your objectives, take the time to write them all down, so they can be properly communicated to your Tampa luxury home remodeling team. These goals are the framework for the project and will provide the design and construction team the information needed to successfully complete your renovation project.
2. Identify What Areas of the Home Should be Redesigned
Remodeling is quite different from building a new home because you don't have the luxury of mapping out the floor plan before the home is built, but that doesn't mean you have to live with exterior or interior design elements that you're unhappy with.
Exterior
Start with the exterior of your home. A new style can be achieved by incorporating new materials into the structure, such as converting a typical shingle roof into an elegant tile roof, incorporating brick or stone into the front facade of the home, or creating archways leading into the home. Landscaping also plays a significant role in the appearance of your home. Consider adding stone or brick pavers to your walkway and driveway, or add an outdoor garden and pergola to enhance the appearance.
Interior
For the interior, determine which rooms you would like to update. Then, consider what elements of the room(s) you'd like to change. For example, you may want to change the color palette, add more windows, change the flooring, or add new fixtures. If you're not sure, your Tampa luxury home renovation specialist can provide you with different options and help guide you through the process.
3. Identify Your Design Style
Your post-renovation design style can be driven by the the current architecture of your home or it can be changed altogether. If, for example, your home's exterior is traditional, that doesn't mean you can't go for a more contemporary look for your home's interior or a mixture of both. It really comes down to your preferences and your dream home vision. Defining your design expectations is one of the most important parts of your home renovation project because the design elements and details are what truly bring your home to life and express your unique tastes and preferences.
Alvarez Homes & Alvarez New Concepts
For over 30 years, we have been committed to delivering architectural excellence through our new custom homes and luxury home renovations in Tampa. We understand that each client is unique and their home should be representative of that. We are here to create a living space that is exactly as you envision it.
To learn more about luxury home remodeling in Tampa, please call us today at (813) 969-3033 or submit our contact request form.