Luxury Home Showpieces Part 1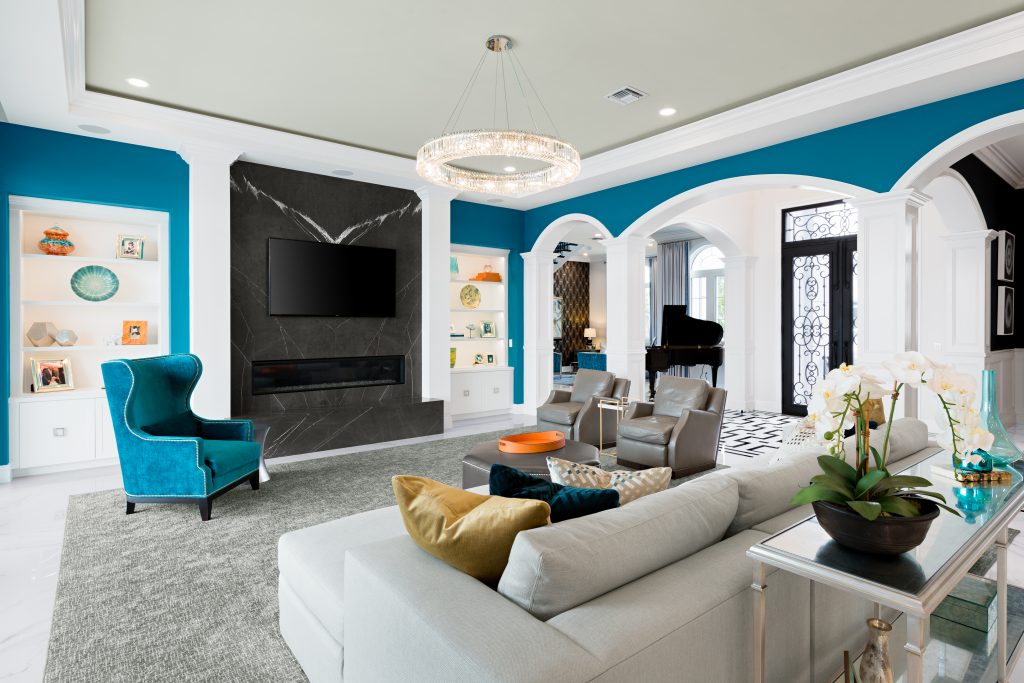 Alvarez Homes is the luxury home builder at Avila in Tampa that creates masterpiece residences that our clients envision. In some cases, this means that we create that hidden gem nestled away in a home like the perfectly designed dressing room, distinguished study, or relaxing spa bathroom. In other cases, we craft the unmistakable showpiece feature that every guest of your home will immediately admire. At Alvarez Homes, we are the custom home builder at Avila in Tampa that can make that vision, big or small, a reality.
Crafting Amazing Features That Complement Your Lifestyle
Regardless of what your dream home includes, we create the signature amenities that perfectly complement your lifestyle. In this two-part article, we will feature several showpiece concepts that we can create for your custom luxury home. As we will discuss in the second section, these signature features can encompass everything from relaxation to recreation.
Home Theatres
One common request when creating a signature luxury home is for a home theatre room that captivates the audience. Whether it's reclining leather seats, the best surround sound quality around, intimate lighting with smart technology, or a stunning 100-plus-inch screen, home theatres are always a popular feature. If you desire an impressive living space to lounge in or host a movie night with family or friends, a home theatre is a necessity that the best custom home builder at Avila in Tampa can create for you.
The Recreation Room
The recreation room, or man cave as it is often referred to, is the place where games, entertaining, and hosting parties can all happen. The beauty of this showpiece room is that it can truly showcase the homeowners' personality. Whether the room includes a bowling alley, old-school arcade room, high-tech golf simulator, billiards table, shuffleboard table, or custom bar, the recreation room can also feature many other non-man cave items as well. Many homeowners elect to feature their second kitchen in this room as well.
The Wine Room
Traditionally residing in a dark and damp room at the lowest level of the property, the wine cellar is becoming more and more prominently featured in modern luxury homes. Whether the wine tasting room features an eye-catching transparent design behind a glass display or showcases vintage bottles or includes a lounge area dedicated to wine tasting and hosting small parties, this signature room resides in a centralized location of the luxury home.
For more information about custom homes at Avila in Tampa, FL, or to schedule a consultation, please submit our contact request form.