Outdoor Living Spaces
Your Family and Friends Can Cherish Forever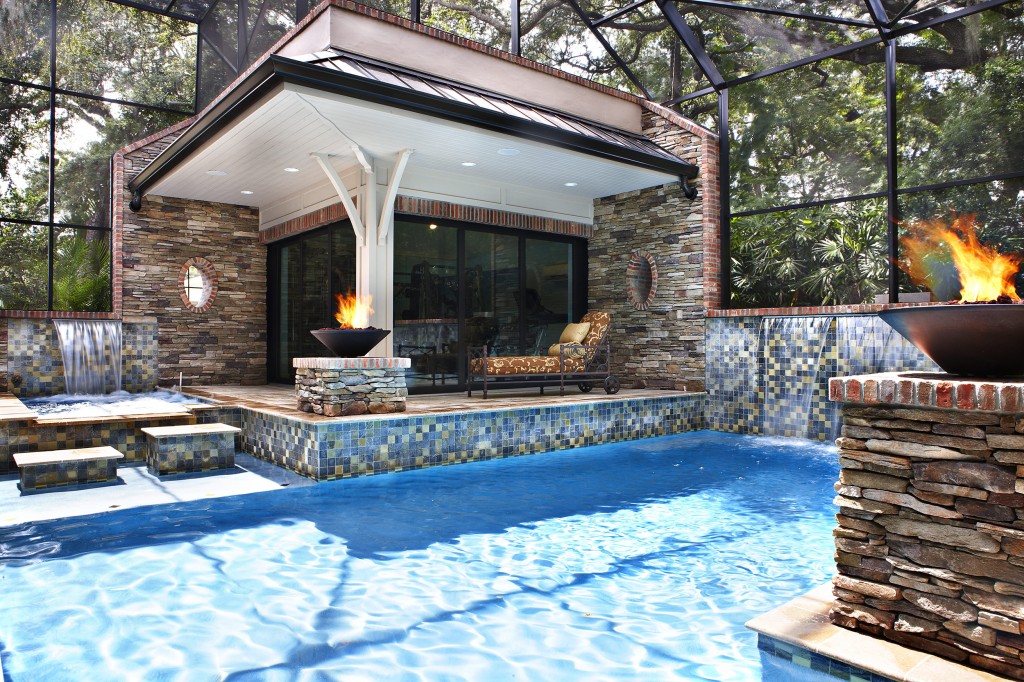 A major trend we see as luxury home builders in Clearwater is the addition of the outdoor living space. The backyard used to be a casual place where only the family would gather to spend quality time with each other, but these days, people are hosting whole parties in the backyard, without the need of having their guest step into their home.
What to Consider
Many homeowners are looking for several things in an outdoor living space: a deck/patio, an outdoor cooking area, a pool and a sitting area. Think about the usage of your outdoor space and what are you looking to do in it. Is it all about kids? If so, consider having the pool as the major feature, think of things like a grotto with a cliff for the kids to jump off of. Maybe you like to have a big barbeque every Fourth of July. A built in island grill with a bar and stovetop might be more suitable for you. Your outdoor living space should reflect who your family is as much as the inside of your home does.
Plan and Design
Once you get an idea of the kinds of outdoor features you want, think about how they will relate to each other. Are you looking for a modern twist? Or maybe you want the feel of an island oasis. Think about the mood for the space. A Clearwater luxury home builder can help you figure out what design makes the most sense for your family and your home. Then, plan it out. If you are going to have a pool, it might not be wise to have a seating area in the splash zone. Someone in the pool may not appreciate the smoke from the grill drifting into their eyes. Each area needs to be cohesive but also functional.
Planning the outdoor living spaces of your new home can be just as exciting as planning the inside spaces. Clearwater, FL luxury homes are utilizing more of the available lot space these days, so talk with one of our Clearwater luxury home builders to learn about our options.
For more information or to schedule a consultation with Alvarez Homes, please call 813.969.3033 or submit our contact request form.