The Benefits Of An Open Floor Plan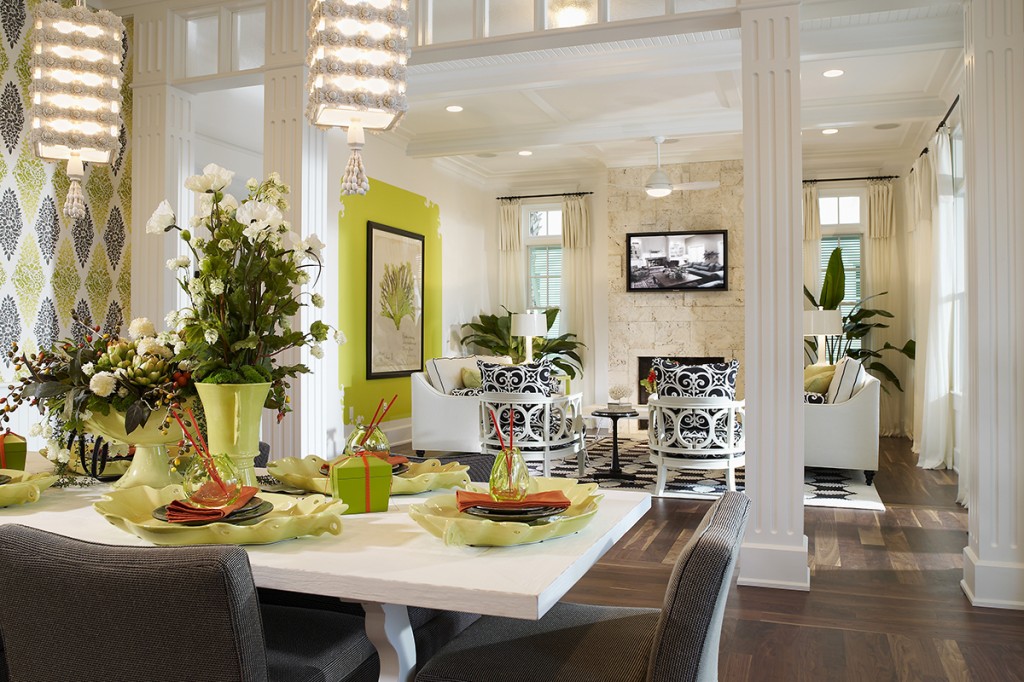 An open floor plan typically has one or more large, open rooms that serve as multiple rooms within a single living space. With this design, hallways, walls, and doors are absent. This type of floor plan makes for a more inviting layout. As Tampa custom home builders we know that open floor plans are becoming more and more popular, and because of that, we want to give you a breakdown of the benefits to help you decide if an open floor plan is right for your custom home.
Open floor plans are not a new concept, they've been around for the past 20 years or so. However, homeowners are realizing that custom homes with an open floor plan could fit more usable living space in the same amount of square footage, along with a few other benefits.
Better for Entertaining
An open floor plan will make for a better entertainment space. When you have company over, for example, and are cooking in the kitchen, you won't be closed off from your guests. You'll be able to see and converse with your company while preparing refreshments. The open floor plan will also ease flow from one room to another, and will prevent overcrowding in one area.
Increased Natural Light
By removing interior walls with an open floor plan, natural sunlight will have an easier path to travel on and will connect your indoor spaces with the outdoors. We suggest that you add a window wall or two in the kitchen or living room areas. This will allow you to have a nice view of your backyard, as well as brighten up all of the adjacent spaces with the natural sunlight.
Your Home Will Feel Larger
With open floor plans, custom home builders in Tampa, FL often suggest a two-story house with vaulted ceilings. This is because opening space upwards and removing walls will portray the feeling of much larger space.
The Focal Point is the Kitchen
Because the kitchen is typically where everyone gathers, it becomes the focal point in your open floor plan. As a homebuyer, you will have the opportunity to customize the kitchen to make sure it maximizes its full potential as the spotlight of your home.
TO SCHEDULE A CONSULTATION WITH ALVAREZ HOMES, THE PREMIER CUSTOM HOME BUILDER IN TAMPA, FL, PLEASE CALL US AT (813) 969-3033 OR SUBMIT OUR CONTACT REQUEST FORM.