3 More Eco-Friendly Flooring Options
For Your New Custom Home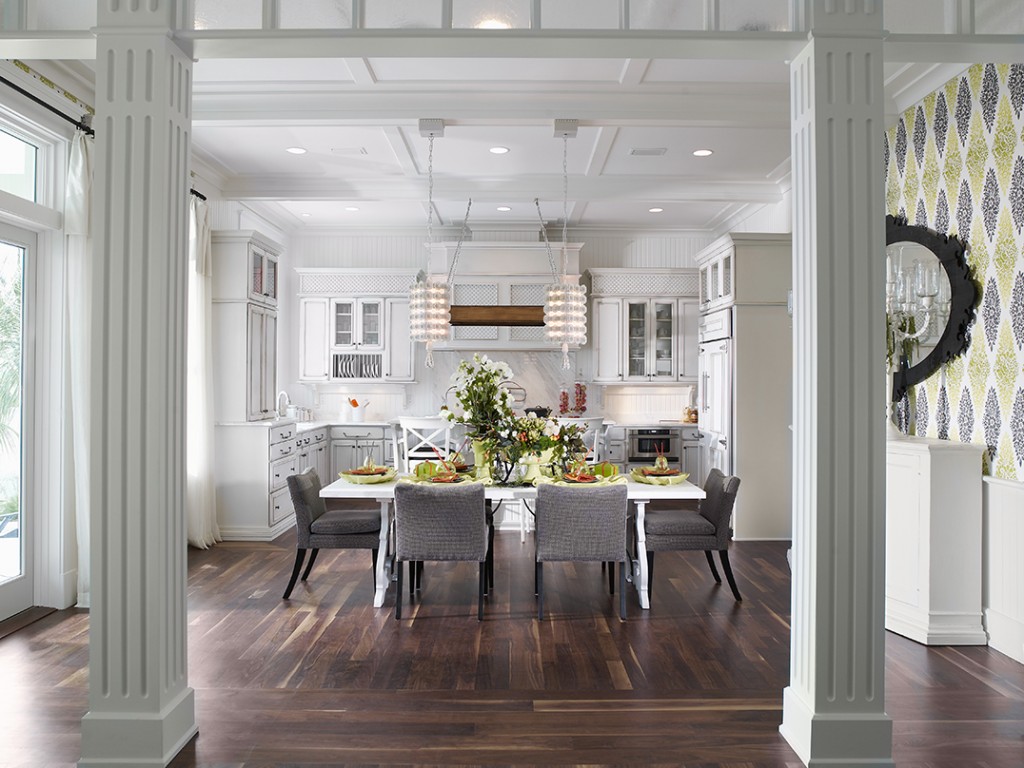 Due to the increase in green home building, choices for using sustainable materials is on the rise. If you want to go green from top to bottom, a custom home builder at Avila in Tampa is the perfect solution for renovating and building your home and for reducing the negative impacts on the environment. There are many flooring options to choose from, but in this article, we'll discuss linoleum, wool, and reclaimed hardwood. Read our 3 Eco-Friendly Flooring Options article to learn about eucalyptus, bamboo, and cork flooring.
1. Linoleum
Linoleum is made from a mixture of natural linseed oil, wood fillers, and resins. The key is to select a green-certified option that is 100 percent biodegradable and doesn't release toxins. Properly installed linoleum is durable and great option asthma and allergy sufferers. The benefits of linoleum include:
Fire-resistant
Stain and water-resistant
Holds up to wear and tear
Contributes to LEED points
Easy care and installation
Antimicrobial and hypoallergenic
2. Wool
Wool is a natural resource that can be dyed and woven to create a 100 percent sustainable flooring option. Wool is soft, durable, and stain-resistant compared to synthetic fibers. It is also fire resistant, biodegradable, and recyclable. Like linoleum, wool is an excellent option for anyone dealing asthma or allergies since it is dust mite resistant.
3. Reclaimed Hardwood
If your prefer the look of traditional hardwood floors but are mindful of the impact you have on the environment, reclaimed hardwood is an excellent eco-friendly option. Reclaimed wood comes in a range of colors and grain variations as well in styles such as strips, wide planks, and parquet. It can be sanded and finished for home installation. Compared to virgin wood, reclaimed hardwood is durable, resists warping, and is much harder. An appealing aspect of reclaimed hardwood is that each piece has a unique history and has been salvaged from old buildings such as an old barn, ship, hotel, or factories. Instead wasting this wood in landfills, this wood is recovered and milled into wood flooring.