Our Clients
Here's what some of our clients have to say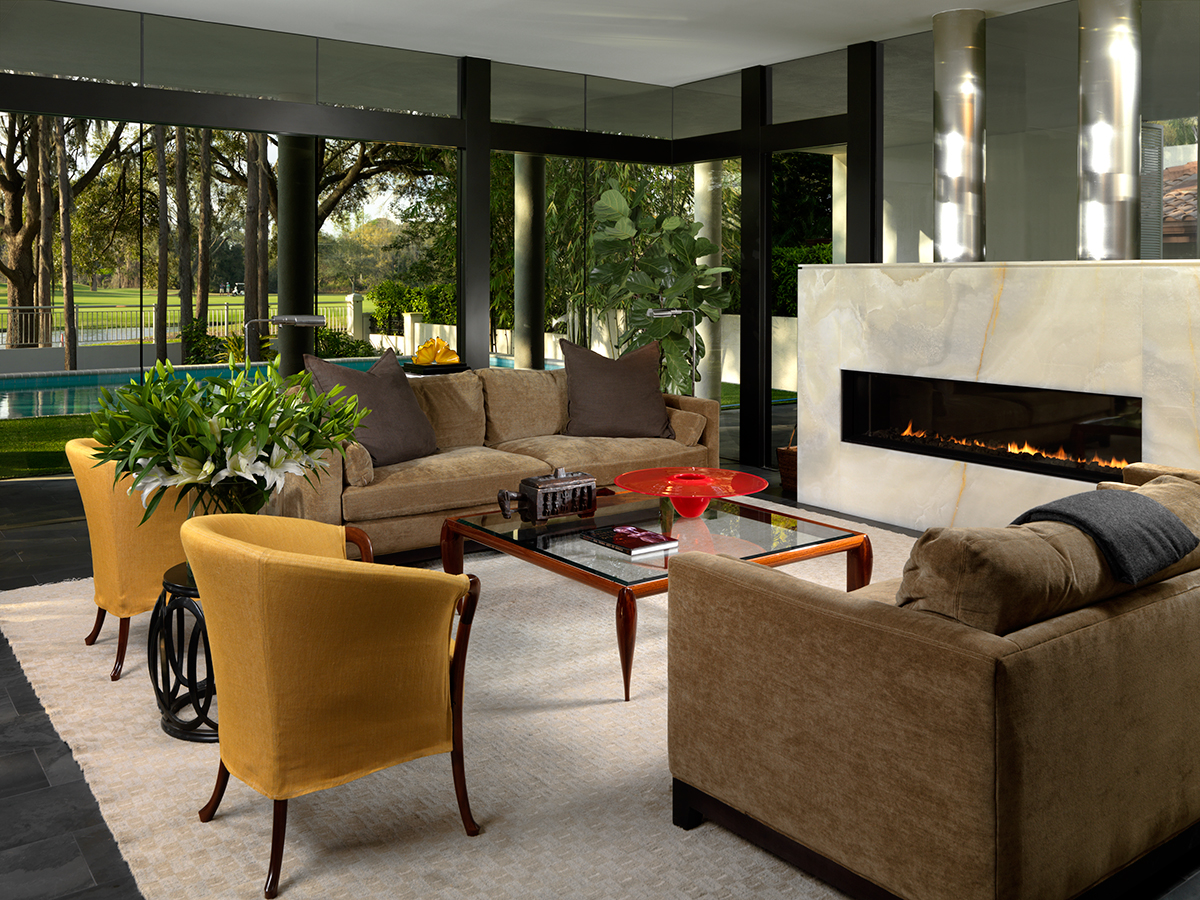 We embrace the fact that each client is unique. We have created custom living experiences for clients who choose to be hands on and very involved, for long-distance or overseas clients unable to visit the jobsite, and for referrals who have complete confidence knowing that the Alvarez tradition of quality lives with each estate we design and build.
"Making our vision a reality…"
"We originally chose Alvarez Homes to design and build our Tampa house because of their long history of satisfied customers and because of their beautiful end product. Alvarez exhibited the utmost professionalism through all phases of construction with great attention to detail and quality, exceeding all of our expectations. Our home turned out beautiful and we enjoy it every day. We greatly appreciate the level of craftsmanship and their responsiveness and service, both during and after the construction. The construction was a function of great leadership and team work and we thank the entire Alvarez Homes organization for making our vision a reality.
We highly recommend the Alvarez team to build your home. They stand behind their work and you can have peace of mind in what is a major investment for years to come."
— Candy & Eddie DeBartolo
"Professional custom home builder…"
"Building a luxury custom home is one of the most complicated endeavors my husband and I have participated in. Every discussion is so personal and you want everything perfect for your "DREAM HOME." Alvarez Homes guided us efficiently and enthusiastically throughout the process. Our sincere appreciation goes out to the professional custom home builder. Thank you to the Alvarez/Socias Family."
— Dr. Jose and Tina Dominguez
"Immediately saw an energy savings …"
"We thoroughly enjoyed working with Alvarez Custom Homes to build our new home. They were very easy to work with and we felt very involved in every step of the process. We were particularly interested in their green building options and opted to build a certified green home. Upon completion, we immediately saw an energy savings over our previous home. They worked very closely with us and the subcontractors to make sure our vision for our new home was achieved within budget and on time."
— Craig and Vicki Linn
"I can't wait to build my next one…"
"Alvarez homes made the process of building my first home enjoyable, fulfilling, and most of all I got the house I wanted. I can't wait to build my next one using their guidance and expertise."
— Anthony McFarland
"Workmanship is impeccable…"
"We have worked with Alvarez homes for twenty-five years. They have built us three homes, a guest house, and our office. Their workmanship is impeccable, but more importantly they stand behind their work."
— Donald and Lynda Temple
"Could not have been more pleased with the results…"
"When I was going to retire from my job and return back to the Tampa Bay area, we selected a location in Tierra Verde, Florida…that was the easy part. Since we were going to be in Houston, Texas during construction, I researched the area for a company that would design and construct the house of our dreams. We selected Alvarez Homes and could not have been more pleased with the results. We lived there for seven years before moving to Tampa, which involved the construction of a new home on Bayshore Boulevard. This time the selection of the builder was easy…we again contracted Alvarez Homes. That was seventeen years ago and I still reside in it today. This is a testimonial to the quality of their work and commitment to customer satisfaction."
— Ernest Segundo
"Extremely professional and innovative…"
"We are so pleased we chose Alvarez Homes to build our dream home.  The Alvarez family and team were extremely professional and innovative with expectations for only the highest quality of workmanship from their contractors and vendors.  They were always responsive to our needs, calls and questions and continue to be available to us seven years later.  We came away from this experience with the feelings that we not only have a beautiful home with compliments from all who visit us, but have developed a lasting friendship with the Alvarez family."
— George and Donna Kurppe
"More than what we could imagine…"
"Alvarez was very professional and much focused on all details of our home. They made our dream home more than what we could imagine! It was a great experience; we got our fabulous Island Home!!! I would definitely recommend them."
— Mr. & Mrs. Richard (Dick) Barcia
"Fully met our expectations…"
"We had an excellent experience with Alvarez Homes in building our house in Avila Golf and Country Club, Tampa, FL between September 2007 and March 2009. The home was completed ahead of schedule and fully met our expectations. We appreciate the depth of advice and skilled on-site management that Alvarez provided and the range of options on materials and sub-contractors. For a few key items (such as the library and pool) we were able to compare sub-contractors on design/build options and pricing. We would work with Alvarez again and do recommend them to those interested in building a fine custom home."
— David Jodice
"Absolutely outstanding, a real quality finish…"
"Alvarez Homes was engaged to build our luxury new 4,400 sq ft property and what a wonderful job they did. Absolutely outstanding, a real quality finish and a fantastic company to deal with. Even when the property was completed, when hit by lightning, they moved quickly to complete extensive repairs and again did so in a wonderful and fantastic way. Highly recommended."
— Richard Boddie
"Outstanding service and the utmost quality…"
"Thank you very much for building our family's new home in Pass-a-Grille! Alvarez Homes provided us with outstanding service and the utmost quality in all aspects of the construction. The construction management process was very detailed and extremely professional. From the install estimates, through the billing, to the final punch list, we were so impressed with your company … and especially with the finished product. Truly it was a pleasure working with you!"
— Albert Byrne Litschgi, Jr., Esq.