4 Reasons to Build A Custom Home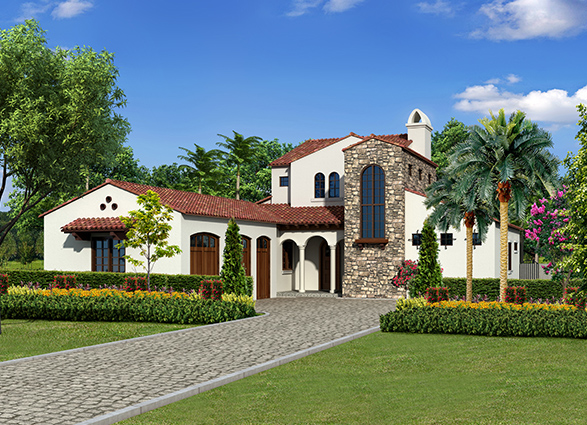 If you're thinking about buying an existing home versus a custom built home think about what could be better than that new home smell and peace of mind. Would you prefer to live in something that others have occupied or would you rather be the one and only person to grace those beautiful hardwood floors?
While there is inherently nothing wrong with buying an already built home that others have lived in, there's absolutely no comparison to a dream home built just for you. As the premier luxury home builder at Avila in Tampa, we want to give you four reasons why you should build a custom home.
1. Self-Expression
A custom built home is designed especially for you and will be unlike anything else on your block. When you build your home among the many luxury homes in Avila in Tampa, you have the freedom to choose everything—materials, features, the number of rooms, porch size, windows, fixtures, and everything in between. Your family's uniqueness will shine through when you build custom.
2. Fits Your Lifestyle
This piggy-backs off of self-expression. Working with our custom building experts means you'll have a home perfectly designed to fit your lifestyle. If you enjoy entertaining, an open space is perfect for you. Do you work from home? We'll help you design a home office with all the bells and whistle, including state-of-the-art technology.
3. Built to Last
New homes are more efficient since they meet newer energy codes, and they are less likely to come with issues that can affect your health such as lead, mold, or asbestos. If you're concerned about your carbon footprint, a custom home is ideal for those who want to contribute to a healthier environment and be more energy-efficient.
4. Get More House
Typically, newer homes are built much larger than houses that were built over 20 years ago. Older homes will likely not come with grand movie rooms or custom at-home gyms. With a custom built home, you get to determine how large it is and how many rooms there are. If you want a dream gourmet kitchen, it can be yours. If you want your master bathroom to look like a spa oasis, it's yours. If you want extremely high ceilings with extravagant designs, go for it.