5 Green Home Building Ideas
To Make your Home more Energy Efficient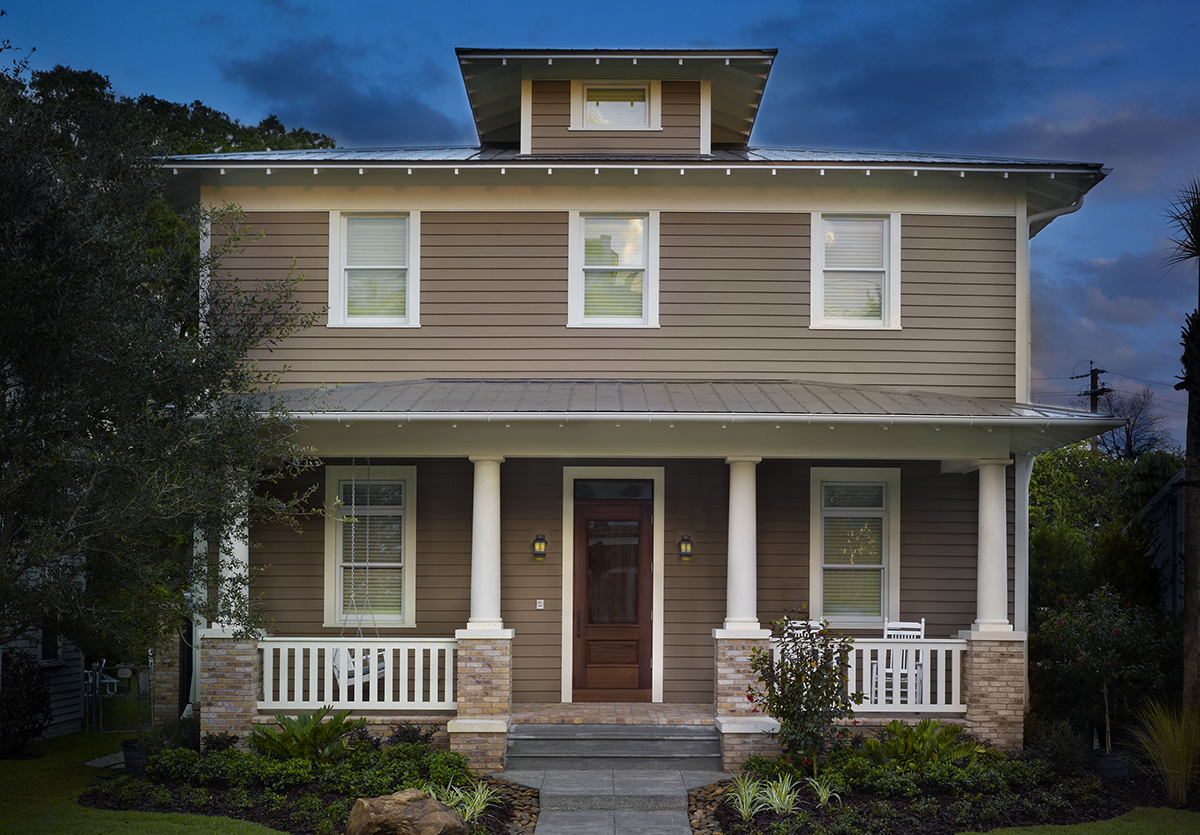 Over the last few decades, green home building technology has come quite a long way. As consumers are becoming ever more conscientious of their carbon footprint, Tampa energy efficient home builders are finding that green home building is quickly shifting from an alternative way of building to the expected way of building.
If you are in the market to build the certified green home of your dreams, contact Alvarez Homes and Alvarez New Concepts, a family-owned and locally operated green home builder in Tampa to schedule a consultation.
Below, we have provided five green home building ideas you may want to consider for your new home.
1. Use Solar Power
One of the biggest benefits of building your own custom home is that you have the unique opportunity to choose solar power as a clean, low-cost energy source. Keep in mind that the positioning of the home on the lot and the placement of solar panels will have a significant impact on the panels' ability to collect energy.
2. Select Energy Efficient Roofing Materials
You can significantly increase your home's energy efficiency by selecting the appropriate roofing material. To maximize your roof's energy efficiency, choose a material that reflects the sun's energy, cools quickly, and holds less heat. Examples of energy efficient roofing material include slate, terra cotta, white tiles, special membranes, and metal roofing.
3. Use Sustainable Building Materials
Green building materials, also known as sustainable building materials are composed of renewable resources. These materials help to increase the energy efficiency of your home while reducing the impact of your construction on the environment. A few examples of sustainable materials include wool bricks, bamboo flooring, sustainable wood materials, solar tiles, and sustainable concrete.
4. Install Energy Efficient Windows
Energy Star windows are government-rated products that help increase your home's energy efficiency by reducing the sound and heat transfer between outside and inside. These products greatly reduce your home's heating and cooling cost as a result.
5. Put Your Thermostat to Work
As green building technology is becoming more readily available, it is more feasible for homeowners to take advantage of the benefits of having a highly programmable thermostat installed in their homes. Energy efficient thermostats can be programmed to adapt to heating and cooling activities, providing immediate heating and cooling savings by reducing energy production. Additionally, because these HVAC systems work smarter, there is less wear and tear on the system maximizing its life span.
To schedule a consultation with Alvarez Homes or Alvarez New Concepts, green home builders in Tampa, please submit our contact request form or call us today at (813) 969-3033.