5 Ideas for the Perfect Master Bathroom
Live a Life of Luxury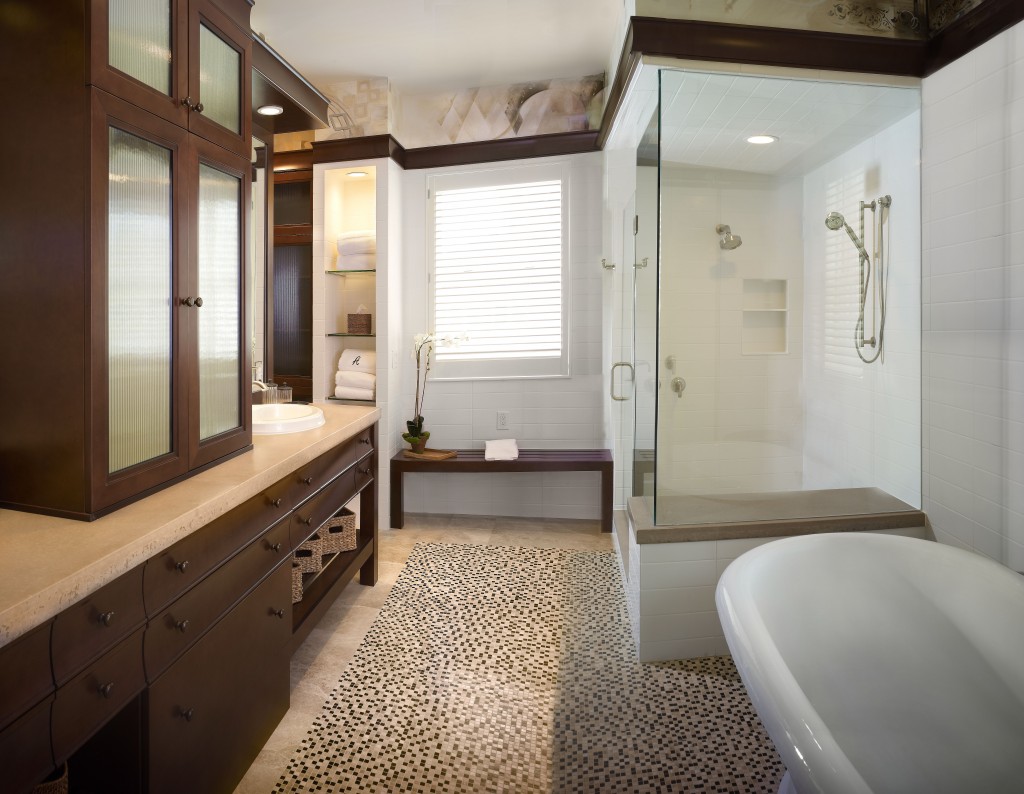 The master bathroom, much like the master bedroom, should be a personal sanctuary that is both inviting and relaxing. And while bathroom trends and technology are constantly evolving, it is important to create a room with timelessness and long-lasting style because, unlike other rooms in your home, major bathroom design changes are a much more arduous task than say buying new furniture or changing color palettes.
To help you design the perfect space that balances both form and functional needs, our Tampa, FL custom home builders have outlined five ideas for creating an impeccable master bathroom.
1. Nature
Introducing natural elements into the home is a big trend in interior design, and it's also a great way to bring a warm, welcoming feel to a room. This is perfect for your master bathroom and can easily be done by using natural color palettes, sustainable materials such as bamboo or cork, or even a vertical garden wall behind your bath for extra sophistication. To discover more ideas for introducing nature into your bathroom, speak with your Tampa custom home builder to discuss creative materials on the market today.
2. Efficiency
If you're remodeling your bathroom or starting from scratch with a custom home builder in Tampa, consider using energy efficient appliances and sustainable materials. There are a number of new home technologies available on the market today that will allow you to conserve water and electricity without sacrificing your sense of luxury. From low-flow toilets and shower heads to tankless water heaters that supply a constant supply of hot water to reduce waste, there are number of ways to design a smart living environment.
3. Freestanding Tubs
Freestanding bathtubs have a distinctive quality of modern luxury living and may be a great addition to your new master bath. Freestanding tubs provide many benefits, and while they take up more space than a traditional built-in bath, the open space will make your room appear bigger. Unlike a built-in bath, you will not be limited to where the bath is located, so you will also have flexibility in designing the layout of the room. And although many of your guest may not see the inside of your master bathroom, a freestanding tub is a great statement piece to have in your home.
4. Minimalism
Bathrooms of the past often used gaudy accents, bright colors, and loud wallpaper, opposed to an all over paint color and simple accents. Modern design style, contrarily, celebrates simplicity and minimalism. Sharp lines, neutral colors, and minimal decor will bring a much more sophisticated and inviting ambience to your space.
5. Furniture
Your bathroom may seem like an odd place for furniture, but it is becoming more and more common in modern homes. To add more personality to your master bathroom consider adding couches, chairs, tables, and cabinetry to the decor. Furniture will not only provide fun, creative interior design opportunities, it will also add additional functionality to the space.
To begin building the home of your dreams, please call us today at (813) 969-3033 or submit our consultation request form.