6 Deck Trends for 2017
Part 1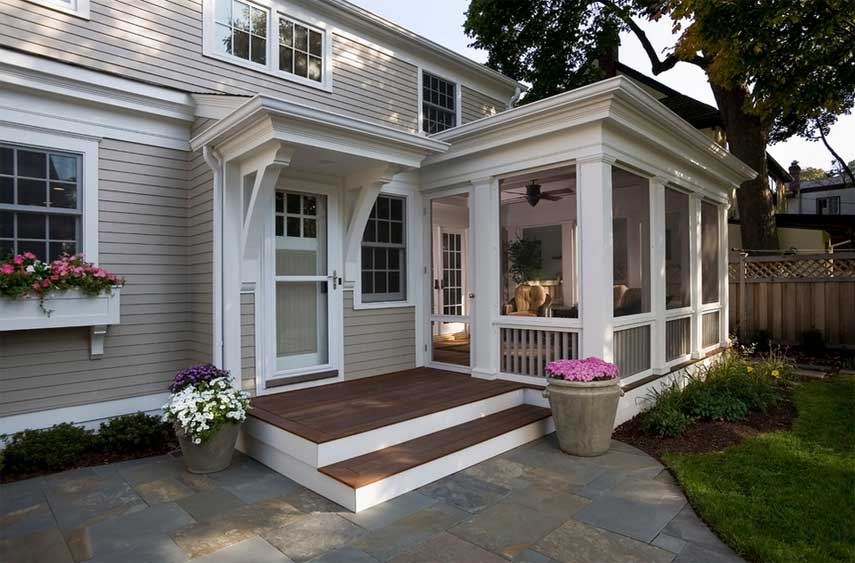 The searing heat of the summer is slowly giving way to the comfortable climate of fall in Florida. The mosquitoes are starting to clear out and we are all considering fun outdoor activities. Much of this fun centers around an elegant and functional deck. As a custom home builder in Avila Tampa, we've seen a variety of amazing decks around our homes. We also pay close attention to the trends in this area.
A deck is a great place to relax, celebrate and take in our area's natural beauty. That's why we've created this two-part guide to emerging trends in outdoor decks. For more information on trends, visit part two of this series.
Build it Into the Deck
If you have a small back yard, you'll not only have to build a small deck, but the space will have to be utilized efficiently. This can be done by building in features such as seating, planters, and even spas. Storage can be built into the deck as well.
Curved Decks
If you are looking for something unconventional, yet gorgeous, consider a curved deck. A curved deck will make a bold statement, so make sure that it fits the aesthetic of your home. Decks can also incorporate subtle curves into the design such as a curved stairway.
Railings
Railings don't have to have to be simple wood planks leading up to the deck. They can be used to enhance the aesthetic of the deck and truly make it standout. Consider features like cable railings, stainless steel, or glass panels to enhance the look and feel of your deck. This is another area where it's important that the feature matches the overall aesthetic of the home.
For more information or to schedule a consultation with our luxury home builder in Avila Tampa, please call us today at (813) 969-3033 or submit our contact request form.