6 Deck Trends for 2017
Part 2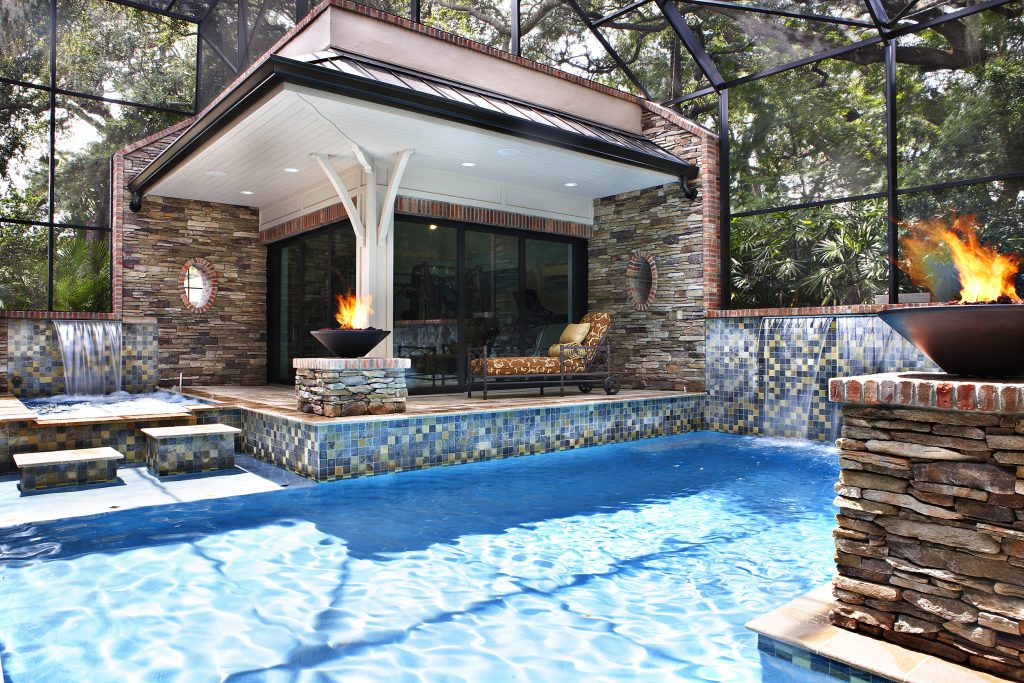 If you own one of the amazing custom homes in Tampa, FL, you understand the important role a deck plays in the design and enjoyment of your home. When the weather creeps towards those comfortable fall temperatures, the deck becomes the center of outdoor entertainment. It's also a place to relax, read a book, play sudoku, and enjoy Tampa's natural beauty.
Whether you are looking to add a deck to your home or upgrade your current deck, there are a number of excellent trends that, when applied, can greatly enhance the look and feel of your home. The deck is one of the most versatile parts of your house and the centerpiece of the backyard. Make it special with one of these features. For more deck trends, visit part one of this series.
Inset Lighting
What's a deck without beautiful and functional lighting. Unfortunately, not every deck is blessed with access to an electrical outlet. Even with an outlet nearby, you do not want cords to take away from the aesthetic of the deck. One answer is to have inset lighting installed. These are lights that are strategically built into areas in the deck such the floor, railings or in seats. The wires are run inside the deck and the lights can provide a comfortable look and feel.
Built-In Fire Pit
While the cold weather days are few and far between in Tampa, a fire pit provides a dramatic elegance that's unmatched in conventional decks. It's also excellent to gather around the fire pit on those occasional cold nights. If you have children, built-in fire pits are a great place to make s'mores year-round.
Wraparound Decks
A different take on the deck, the wraparound deck is an enhanced version of the wraparound porch. It's elevated and highly functional in that it allows you to follow or avoid the sun. You can also build doors at various points in the wraparound deck, giving multiple rooms the opportunity have an outside sitting area.
For more information or to schedule a consultation with one of our custom home builders in Tampa, FL, please call us today at (813) 969-3033 or submit our contact request form.