6 Features for Your Custom Home Closet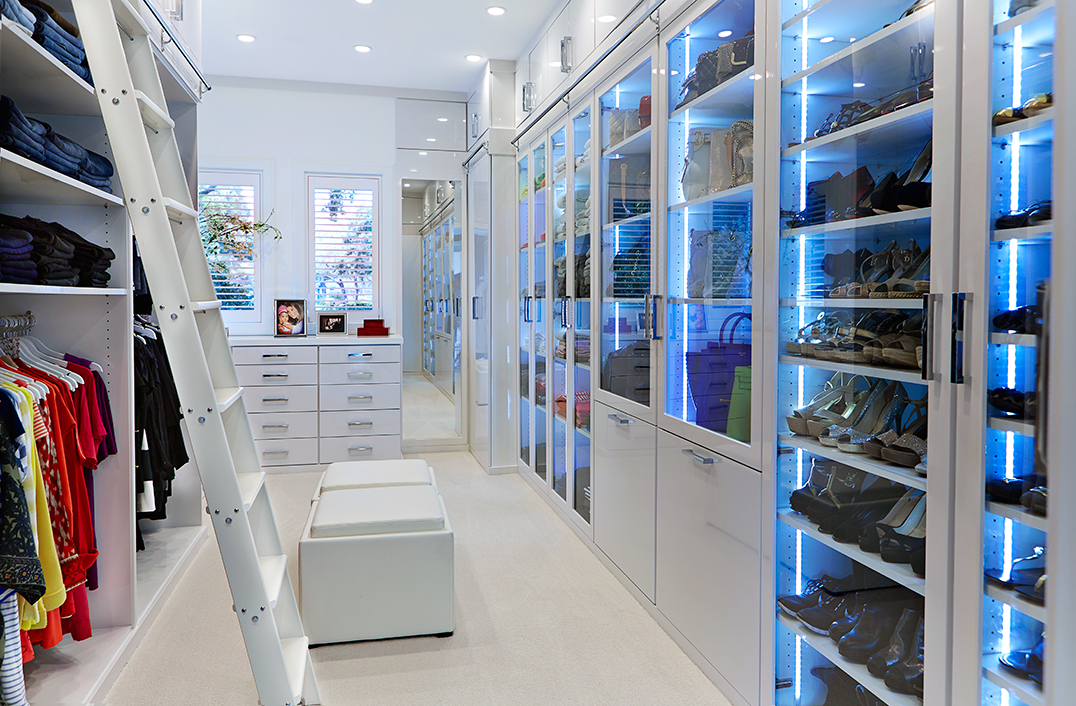 You use your closet to get dressed every day and no doubt have dreams of changing some features around or having more storage where you need it. When you work with a custom home builder at Avila in Tampa, you can have exactly what you want in your closet and your home.
1. Excellent Lighting
Are those pants navy or black? If your closet is well-lit, you'll have no problem telling. Installing recessed lighting or track lighting is an excellent option. You can supplement the main closet lighting with LED strips in each compartment of the closet so the clothes and accessories aren't lost in the shadows. We recommend lighting in the neutral color range of 4000K-5000K so it's easy to see the colors and details of your clothing.
2. Shoe Storage
When you create a custom closet, you don't have to dig for your shoes or lose them beneath your clothes. Depending on your collection of shoes, you can add as much or as little storage as you need. Open shelving or racks with different heights give room for different styles of boots and shoes. You could even dedicate one wall of your closet to shoe storage.
3. Shelves for Accessories
If you have hats or handbags, it's important to give them dedicated storage so they don't get crushed. Any smaller items, like jewelry, cufflinks, or wallets, should also have drawers or racks to keep them organized.
4. Safekeeping
You may consider keeping some of your most valued possessions in your closet, especially your fine jewelry. Since you have the opportunity to custom design where your safe will go, you can have it bolted into a reinforced cabinet where it can be hidden from view.
5. Clothing Care
The closet doesn't have to be used for just hanging clothing. To keep your clothes looking their best, it can be helpful to design a space for a clothes steamer or ironing board for touch ups. A built-in laundry hamper can keep laundry baskets and worn clothes out of sight.
6. Your Choice
Because you're working with a custom home builder at Avila in Tampa, you can make your closet, and the rest of your home, whatever your heart desires. If you think of a feature that isn't here, your custom home builder can find a way to incorporate it for you.
To speak with a luxury home builder at Avila in Tampa, or to schedule a consultation, please submit our contact request form.