A 2020 Guide to Popular Architecture Styles for Luxury Homes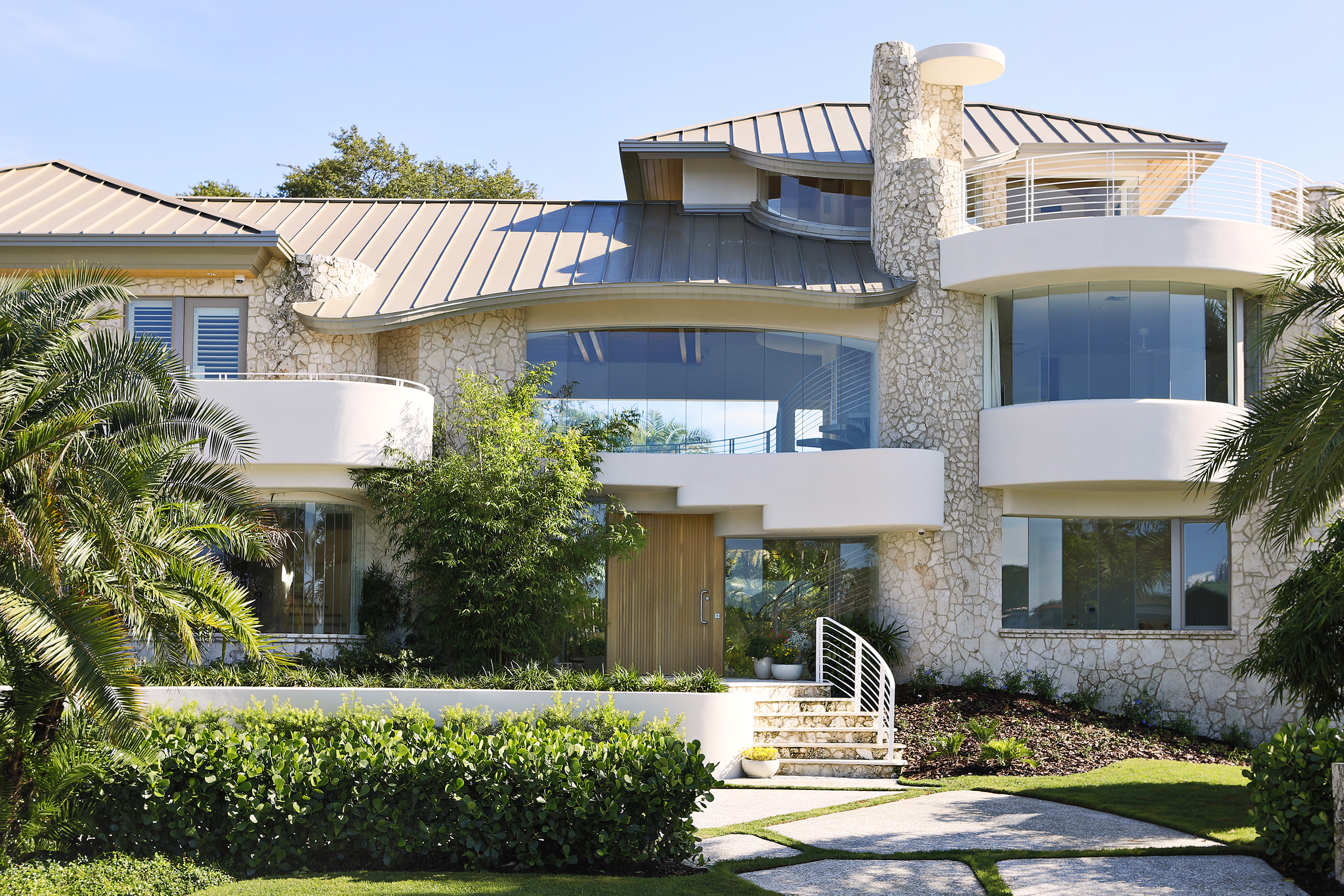 You're ready to invest in the home of your dreams with one of our custom-built luxury homes in Tampa, but you're unfamiliar with the different types of architecture styles available, which styles are trending, and which style will accurately reflect your lifestyle and tastes. To ensure your money is going towards a home that you're confident you and your guests will fall in love with, review this 2020 guide to the most popular architecture styles for luxury homes. 
Related: What Style of House Best Suits My Lifestyle?
Craftsman
Born out of the Arts and Crafts movement, the craftsman style first appeared in California during the early 20th century and is making a strong comeback in 2020. This simplistic architecture style is defined by the use of wood and stone as construction materials, multi-pane windows, tapered columns, low roofs, and modest colors, such as dark green and gray. Craftsman style houses place a high emphasis on symmetrical structure and natural materials in their handcrafted stone and woodwork. 
If you opt for a craftsman style luxury home, the interior design of your home will be compact but open, allowing for better traffic while fostering family interaction. The hallmarks of a craftsman home include customized furnishing, such as built-in furniture, cabinetry, and eating nooks. A famous craftsman home you may be familiar with is The Gamble House, designed by Architectural Firm Greene and Greene in 1909. 
Related: 4 Popular Custom Home Design Styles
Mediterranean Revival
The Mediterranean Revival style draws inspiration from many cultures, specifically the Italian Renaissance and Spanish Revival. The style became popular during the 1920s in states like Florida and California and is now common among luxury communities with grand estates and villas across the country. The main goal of the Mediterranean Revival style is to capture the charm of tropical getaways and bring the style of resort seaside villas to residential neighborhoods. 
Mediterranean Revival homes are frequently characterized by a rectangular floor plan that flows easily throughout the house, a lively color pallet, patterned tiles, ornate decorative finishes, and small geometric details. The interior design elements of Mediterranean Revival homes include elements such as large arched windows and high ceilings. The Villa Vizcaya, or the grand villa and estate of James Deering, is one of the most famous Mediterranean houses in Florida designed by Francis Burall Hoffman. 
Related: Tips for Designing a Luxury Mediterranean Home
Modern
Modern architecture soared in popularity during the first half of the twentieth century as part of the modernist movement. The goal of the modernist architecture style is to attain a higher degree of functionality without losing the simplicity of the architecture. Architects began experimenting with glass, steel, and concrete as design materials, rather than simply construction materials. 
Modern style homes typically have clean lines, streamlined furnishings, wide-open rooms, simple design shapes, and minimal accessories. The furniture found in modern architecture style homes are typically white and black, with a pop of primary colors used sparingly to add contrast. Common flooring choices are concrete and granite with solid or tone-on-tone colored upholstery. 
If you're looking for luxury homes in Tampa, FL, Alvarez Homes should be your builder of choice for any one of these popular architectural styles. Simply share the vision for your ideal custom luxury home with our team and we will transform your dream into reality while adhering to your home design and budget criteria.
To find out more about luxury homes in Tampa, FL, or to schedule a consultation, please submit our contact request form.