Adding Columns Outside Your Home
Different Types And Styles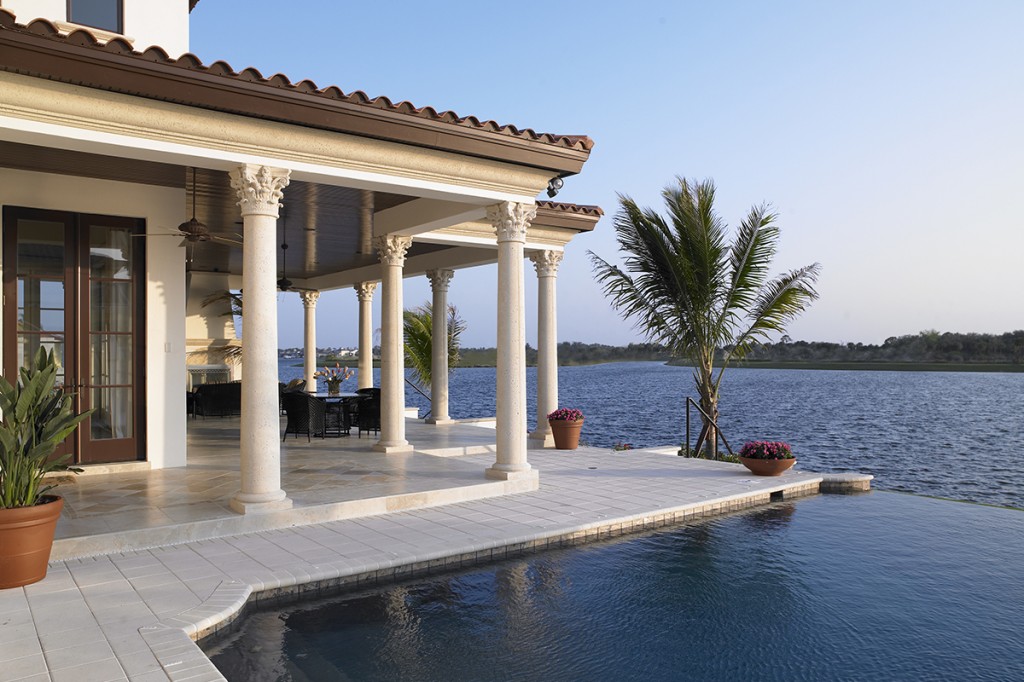 Adding exterior columns is great for making your home stand out in a decorative way. As your custom home builders in Clearwater, we know that columns can come in a variety of different shapes and styles, such as textured Corinthian.
Different Column Designs
As luxury home builders in Clearwater, we typically see three different column designs; rectangular, round, or square. It's important to match the columns to your porch's style so it can help improve the home's overall curb appeal. Columns can be thick and stout or long and skinny. They can also be smooth, or have ridges and grooves.
Corinthian Columns
Corinthian columns are fairly common on custom homes. They are a thicker columns and typically have a fluted (grooved) shaft and intricate designs such as scrolls, acanthus leaves, or flowers.
Ionic Columns
Ionic columns are thinner and more elegant than Corinthian columns. They boast a scroll-like design.
What Materials Are Available?
When choosing what type of columns you want on your porch, there are a few types of materials to choose from.
Wood
Wood columns are strong and versatile. This material allows for various finishes; you can paint to stain the wood columns to match the exterior of your home or you can have them designed with intricate carvings. There are a few common types of wood used for columns. Some of the popular ones are poplar, cherry, pine, oak, and maple..
Fiberglass
Fiberglass columns tend to be pretty similar to wood in their appearance. Both can come in ridged, smooth, or square shapes. Fiberglass is extremely durable, as it resists weather, moisture, and insects. Fiberglass columns can be painted and are also available as a wrap-around for existing support columns.
Aluminum
Aluminum columns are available in various styles and are less expensive than some of the other options. These columns typically come pre-painted.
Miscellaneous Options
Brick columns and wrought iron columns are less popular, but still excellent options. Brick can add great curb appeal to the front of your home, but is more costly than the previous three options. Wrought iron is seen mostly on Victorian style homes, and tends to match their decorative wrought iron porch railings.