Alvarez New Concepts Earns Top Honors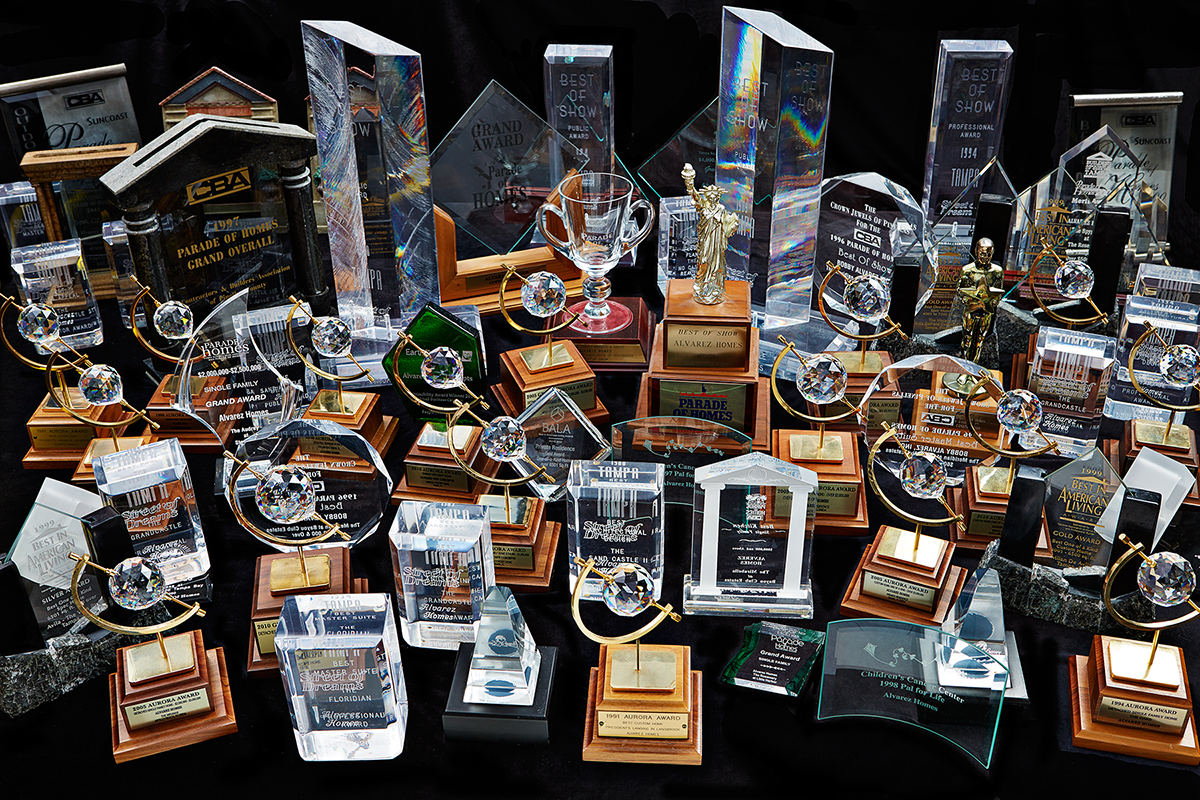 TAMPA, Fla. – August 16, 2010 – Tampa home builder, Alvarez New Concepts, a member of the Alvarez family of companies, announces it has earned two Grand Aurora Awards.
A Pass-A-Grille residence combining sophisticated style with casual beachfront living and an innovative, custom built home in South Tampa's Hyde Park neighborhood, helped Alvarez Homes and Alvarez New Concepts earn two Grand Aurora Awards during the recent 2010 Southeast Building Conference/Green Building Show in Orlando. The Grand Aurora award is designed for building projects considered 'best of category' by a national panel of luxury home specialists that includes builders, architects, editors, designers and marketing professionals. The awards honor building industry professionals throughout the Southeastern United States.
"We are both delighted and humbled by this recognition, especially for the newest member of our Alvarez Companies family, Alvarez New Concepts," said Tampa custom home builder, Bobby Alvarez.
Since Hyde Park is a National Register Historic District, all new and refurbished homes are required to conform to traditional design styles associated with the neighborhood. The Alvarez New Concepts model, known as The Dakota, is an American Foursquare design custom built with a revolutionary green twist, luxury combined with ecological responsibility. The luxury home also earned an Aurora award as an exemplary energy efficient prototype. Award judges complimented the energy efficient home as much for its progressive, green features as its functionality, beauty and curb appeal. The custom, luxury home received a Grand Aurora award in the Detached Single-Family Home $750,001-$1,000,000, as well as an Aurora in the Best Energy Efficient Home category.
In the Custom Home, One-of-A-Kind category, Alvarez Homes submitted a classic, coastal residence in Pinellas County on Pass-A-Grille Beach that earned a Grand Aurora Award for homes in the $2,000,001-$3,000,000 price range.
This year's AURORA Awards drew more than 220 entries and included 26 new companies. The awards extravaganza coincides with the 2010 Southeast Building Conference (SEBC) and honors the best in residential and commercial construction and design.
For more than a quarter of a century, new home builders Tampa, Alvarez Homes has developed an enviable reputation as a custom home builder known for delivering uncompromising quality. Alvarez New Concepts is the newest member of the Alvarez Companies family. Alvarez New Concepts specializes in a new green home building philosophy: Fortified, practical and functional, extremely efficient, healthy homes to meet the needs of homeowners today and into the future.