Bathroom & Kitchen Remodeling
Design Trends for 2015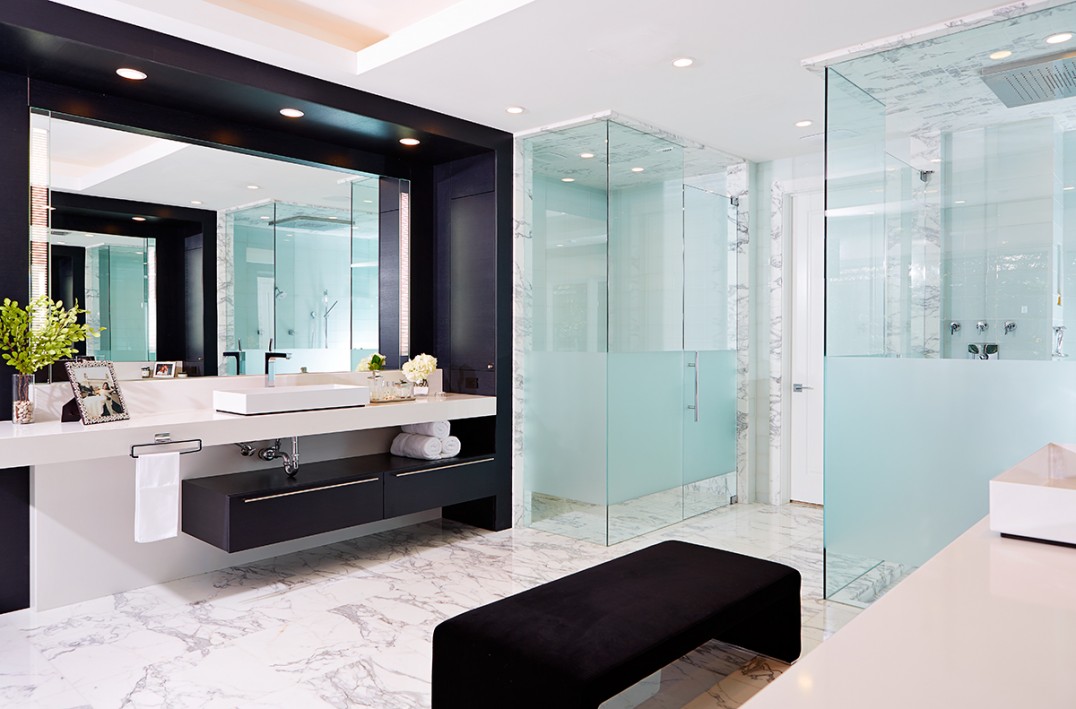 Looking to freshen up the look of your kitchen and bathroom? Not sure how or where to start? One way to get your creative juices flowing is to look at current design trends for inspiration. Your kitchen and bathroom are two areas of your home that you spend the most time, so it is important that these spaces reflect your personality in a stylish, yet elegant way.
Whether you're interested in luxury home remodeling in Tampa, or are looking to build a custom home from the ground up, it's always helpful to know what the current design trends are. Here are some of the top bathroom and kitchen remodeling design trends for 2015.
Freestanding Tubs vs. Larger Showers
To bathe, or not to bathe? That is the question. A large majority of homeowners are moving away from the built in, whirlpool and fiberglass tubs, and opting for a larger walk-in shower. For homeowners who still desire a soaking tub, luxurious stand alone tubs such as the contemporary basin style or antique clawfoot tubs are becoming evermore popular. This trend indicates that homeowners are more concerned with freeing up space in their bathrooms and possibly leading a more sustainable and environmentally-friendly lifestyle by using less water as baths tend to waste more water.
Grey Tones
In 2015, you can expect to see more grey tones appearing in home interiors. From flooring to wall color, this color pallet is expected to become the new beige with a sophisticated and refined look and feel. To incorporate grey tones into your Tampa luxury home remodeling project, consider using grey colored cabinets, installing grey tiles, painting your walls in a grey tone, and introducing grey themed accent pieces.
Sustainable Materials
Another popular growing trend with bathroom and kitchen remodeling in 2015 is using sustainable materials. In an effort to be more environmentally-friendly, many homeowners are using recycled, reclaimed and upcycled materials and products in their bathrooms, kitchens, and more. Want to incorporate this look into your next remodeling project? Consider using reclaimed wood, recycling materials from your existing bathroom or kitchen, or upcycling an antique dresser or cabinet into a vanity or storage piece.
Warm Metal Fixtures & Accents
There are a variety of bathroom and kitchen fixtures that are available to homeowners. In 2015, expect to see more chrome, brushed nickel, and oil-rubbed bronze, as well as warm-colored coppery, brassy and bronze toned metals. While the plain old stainless steel is still a safe choice, this trend indicates that homeowners are looking for more visually impactful and appealing fixtures and accents.
For more information on our services for Tampa luxury home renovations, please contact us today at (813) 969-3033 or submit our contact request form.