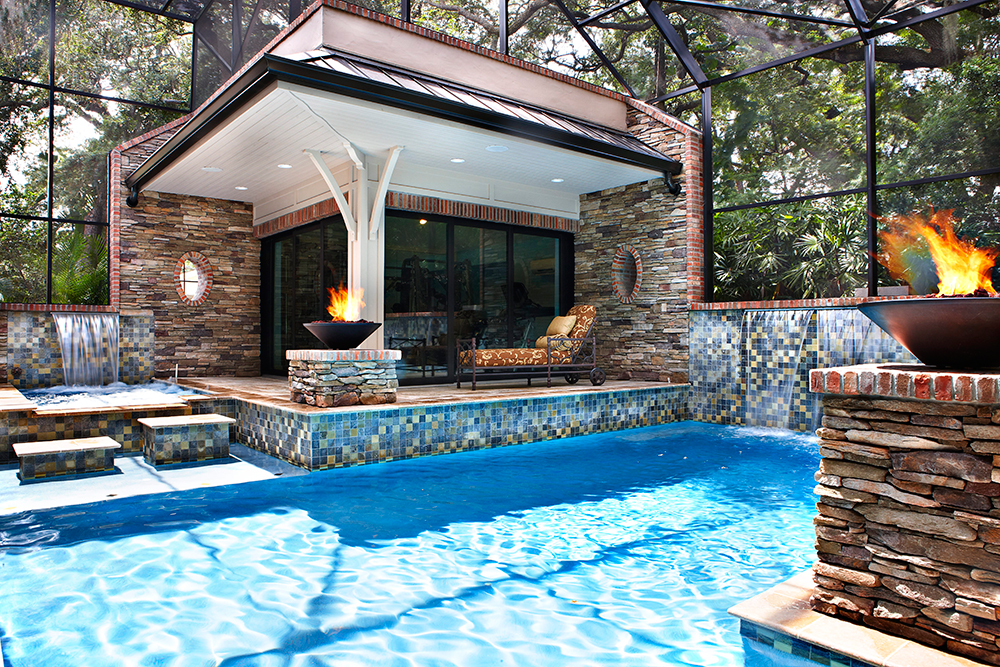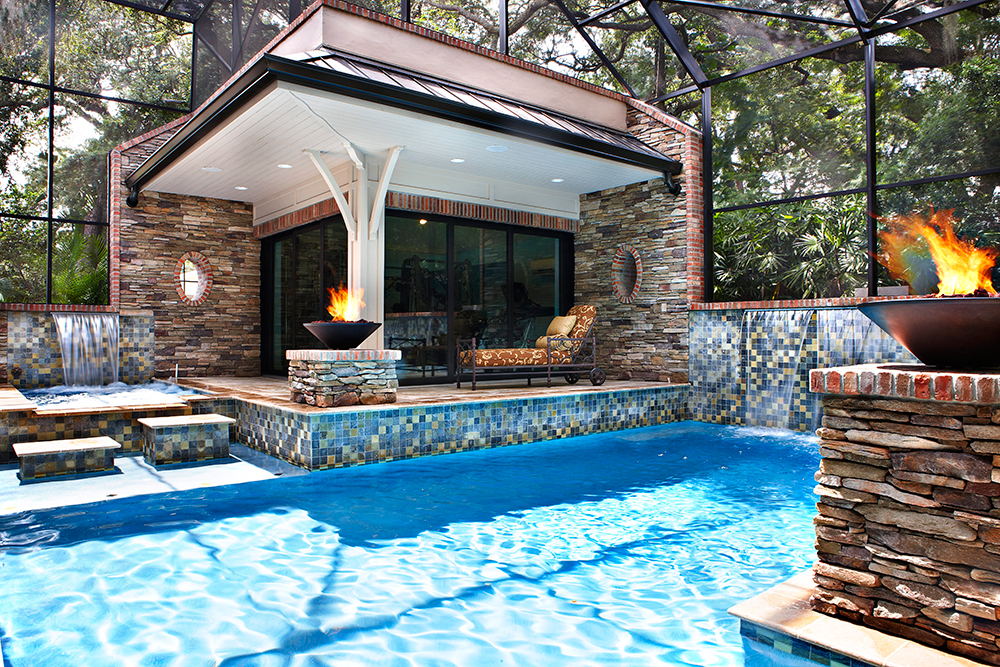 Designing a solarium, also known as a glass enclosure, is a fun and unique way to add additional space to your home. A custom solarium will give you a ceiling to floor view of your backyard, taking things one step further than a sunroom because of the glass roof it provides. As Tampa custom home builders, we know that when a potential homebuyer is designing a custom solarium to fit their home and budget, there are multiple options they can consider including: eave style, size, and frame color to name a few. In this article we will be discussing the benefits that come with adding a solarium to your custom home.
Stunning Views
A solarium will provide homeowners with stunning views of their landscape scenery, with the added benefit of enjoying the outdoors from inside. This is especially beneficial during the hot summer months.
Added Sunlight
When a solarium is built on the side of your custom home with the biggest sunlight exposure, it will warm up naturally from the sun's rays. More sunlight exposure means that homeowners won't need to turn on the lights as frequently during the day. This will reduce the use of electricity and save money on energy bills.
Indoor Gardening
A solarium is a great place to grow plants year round. By keeping the plants indoors, it will protect them from the harsh weather conditions as well as bugs and pests.
Natural Vitamin D
Not only is a solarium a pleasant looking addition to your custom home, but it will also increase your overall health. By spending at least twenty minutes a day in a sunlit solarium, your body will begin to naturally produce vitamin D. The sun's ultraviolet rays will also assist your body in synthesizing vitamin D, which is important for bone health, cell growth, and neuromuscular processes.
Adds to the Resale of the Home
If you are planning on selling your custom home at some point down the road, a solarium will help increase the resale value of your home.
Straight Eave Solariums
A popular style choice when designing a solarium is straight eave. This is an ideal style, especially for solariums of extreme height and roof pitch. Straight eave solariums can be designed with a single slope or gable roof, both of which will help provide a sharp transition from the roof of the custom home to the front of the solarium.
To schedule a consultation with Alvarez Homes, the premier custom home builder in Tampa, FL, please call us at (813) 969-3033 or submit our contact request form.