Capturing the Farmhouse Style Part 2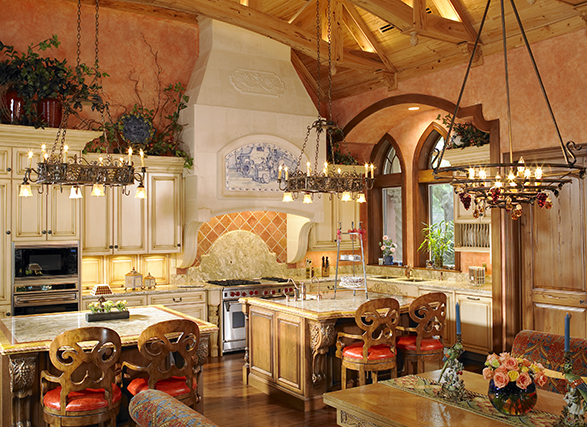 If you watch any show that centers on flipping houses and renovation projects, we are sure you have heard of farmhouse style. Farmhouse homes have grown in popularity because they are warm, versatile, and family friendly. If you're inspired by that old country and farm-like style with an urban or modern twist, farmhouse style might be just what you're looking for you. If you haven't already, read part one. If you'd like to build a luxury-style farmhouse, don't hesitate to contact a custom home builder in Tampa.
Neutral Colors
The colors you choose will be crucial to making this look work. Farmhouses are known for their neutral color palettes which aid in the whole idea of comfort and relaxation. Neutral colors such as shades of gray, white, tan, green, and navy, keep your home fresh, clean, and modern. White should be your dominant. When choosing an accent shade, choose a bold color.
Rustic Finishes
Although white is the dominant feature of a farmhouse home, natural woods come in second. Natural wood accents are a must! Additionally, vintage or antique-inspired pieces bring the style together even more. These finishes add warmth to the all-white space. Install wood panels, exposed beams on the ceilings, shiplap, barn doors, and accessories with a worn finish throughout the home to complete your look.
Mix and Match Furnishings
A calming farmhouse space requires soft, plush furnishings. To create a sense of comfort and the easy-going lifestyle, you want to keep pieces informal and resist being too matchy. Create cohesiveness with a warm mix of form and function, including age-worn finishes, streamlined shapes, and textiles. It's not uncommon to see furniture that looks aged or chipped. Fabric like cotton and linen should be used on sofas, beds, and window treatments. Toss in pillows, throws, and other casual knits on your beds, benches, and chairs.
Industrial Accents
Farmhouse style homes also feature industrial accents, which are commonly based on those used for farming. It's all about mixing the old and the new and incorporating pieces that serve a purpose. One of the ways to accomplish this is by mixing woods and metal. Hanging barn doors, metal bucket storage, and wooden mantels will complete your look.
Distinctive Lighting
Elegant light fixtures will bring your home to life. There are many ways to incorporate unique and distinctive lighting in your farmhouse. Integrating glass or crystal lighting fixtures will spruce up the space.
To speak with a custom home builder in Tampa, FL, or to schedule a consultation, please submit our contact request form.