Characteristics of Mission Style Homes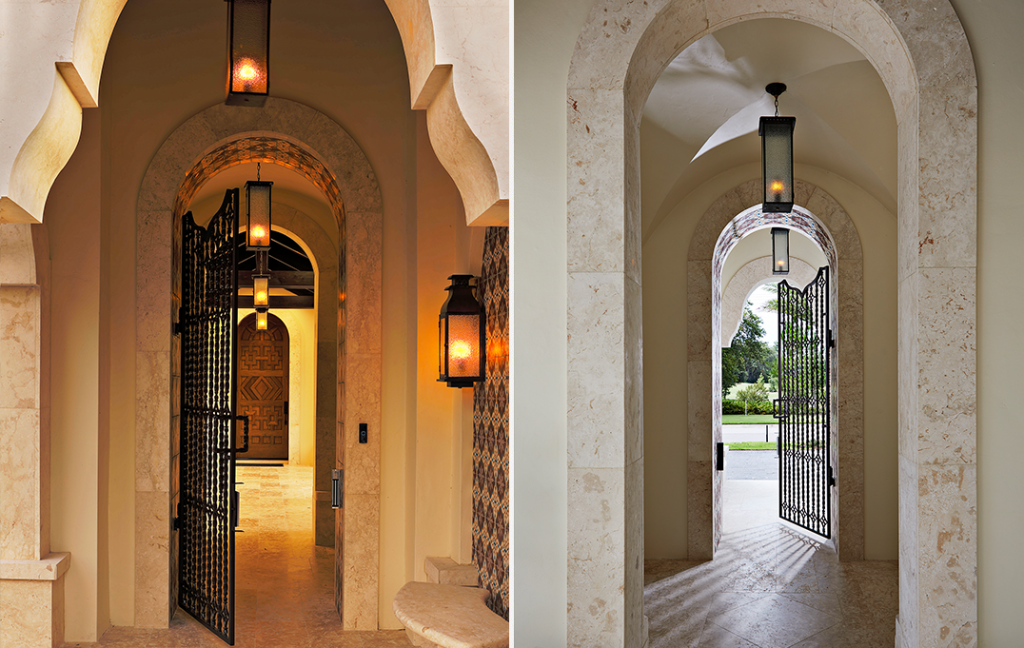 Mission style homes emerged at the turn of the century in sunny California and closely resemble Spanish mission churches. Although this architectural style can be seen eastward, they were specially adapted for warmer climates and can be observed in great abundance in southwestern states.This architectural style is perfect for those desiring a Spanish footprint throughout their custom built home. Alvarez Homes specializes in mission style custom homes at Avila in Tampa and will share key characteristics of this unique style.
When You See Them, You'll Know
Mission style homes are unique in that no matter how big or small the home, they all have common exterior characteristics that tie them together and set them apart from other architectural styles. Marked by their classic Spanish features you will see that these homes typically have the following attributes:
Smooth stucco walls or plaster siding
Low-pitched roofs
Clay-tiled roofs (most often red terracotta)
Broad, overhanging eaves
Elaborate and thick arches
Roof parapets
Round and quatrefoil windows
Covered walkways and courtyards
Wrought iron gates
It's What's on the Inside That Counts
Not only is the outside of a mission style home eye-catching, so is its interior. Homes interiors are made of dark wood including the baseboards and plank floors. The dark interiors are well-suited for warmer climates. Foyers are grand with a Spanish-style chandelier and terracotta tile. A suite of rooms and doorways in line with each other. Decorative wrought iron, arches, and built-in niches and alcoves throughout the home. Decorative hand-painted tiles can be found on stair risers and in kitchens. Wooden beams also line the ceilings.
Where to Find a Mission Style Home
If you are in search of a custom home builder at Avila in Tampa, Alvarez Homes is the builder for you. We specialize in Mission style homes with modern touches. Our homes incorporate stones from countries like Syria and Turkey along with Cuban Mission stones and tile. For that modern touch, we include innovative features such as LED lights, refrigerated drawers, and an app-controlled climate system. Additionally, the home of your dreams can feature a semi-detached casita in its courtyard. To learn more about our homes, schedule a tour of the Florencia inspiration home.
For more information about custom homes at Avila in Tampa or to schedule a consultation, please call us today at (813) 969-3033 or submit our contact request form.