Choosing the Right Flooring for Your Custom Home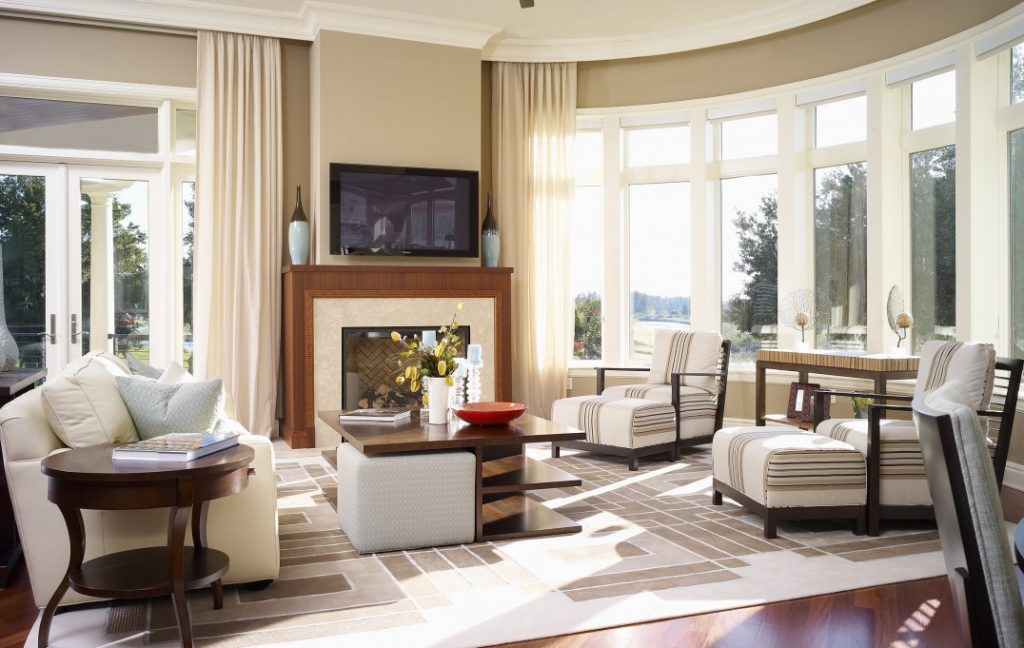 As a custom home builder in St. Petersburg, FL, we understand that there are many choices that homeowners must make when it comes to building the home of their dreams. From the style and number of windows to the placement of their master bathroom sinks, homeowners are faced with very tough choices during the process of building their home. Today, there are more flooring options available to homeowners than ever before, running the gamut of styles, finishes and installation options. To make your job easier, we've compiled a list of the top five most commonly used flooring for new custom homes.
Wood
Hardwood flooring is known for its natural beauty and durability. Its classic look gives a home a warm, inviting, earthy, and luxurious feel. Hardwood flooring is available in strips of 1-1/2 to 2-1/2 inches wide or planks of 4 to 8 inches wide and is also available in a variety of species including oak, maple, black walnut, pecan, chinquapin, mesquite, and more. A unique advantage of hardwood flooring is that it can be resurfaced many times over its lifespan to keep it looking fresh and new.
Carpet
Typically used in dry areas of the home, carpeting is one of the most versatile and cost effective flooring options available to homeowners. Featuring more colors and textures, this type of flooring can be used in a variety of rooms and compliments any design style. When judging carpet quality, the more dense the carpet fibers are per square inch, the more durable the carpet. Higher end carpets are usually made out of wool, however, most carpets are made using synthetic fibers such as polyester, nylon, acrylic, or polypropylene.
Tile
Tile is a strong and durable flooring option made of either ceramic or porcelain that brings a sleek, clean and unified look to a home. Tile flooring is available in a variety of shapes and hues, and can be installed using unique patterns, such as brick or diagonal, to add character and flare. Some of the benefits of using tile flooring include that it is easy to clean, low maintenance, easy to replace if a tile is cracked or chipped, and relatively inexpensive.
Stone
While typically more costly than other flooring options, stone flooring adds a touch of luxury and elegance to any home. Stone flooring is available in a variety of textures and colors, and is suitable in just about any space of your home. Limestone, slate, marble, and granite are common stones that are used for flooring. This type of flooring typically requires more maintenance as it tends to absorb dirt and stains more easily.
Concrete
Concrete is another versatile flooring option that can be finished with a variety of colors, stains, aggregates and textures including troweled, smooth, stamped, scored, or polished. Concrete floors are low maintenance, extremely durable and easy to clean. For homeowners who are looking for a green and energy efficient flooring alternative, concrete is a good option because it works well with radiant heating, and the surface absorbs heat to cut energy bills.
To schedule a consultation with one of our experienced St. Petersburg custom home builders at Alvarez Homes, please call us today at (813) 969-3033 or submit our contact request form.