Custom Home Builders in St. Petersburg, FL
Committed to Architectural Excellence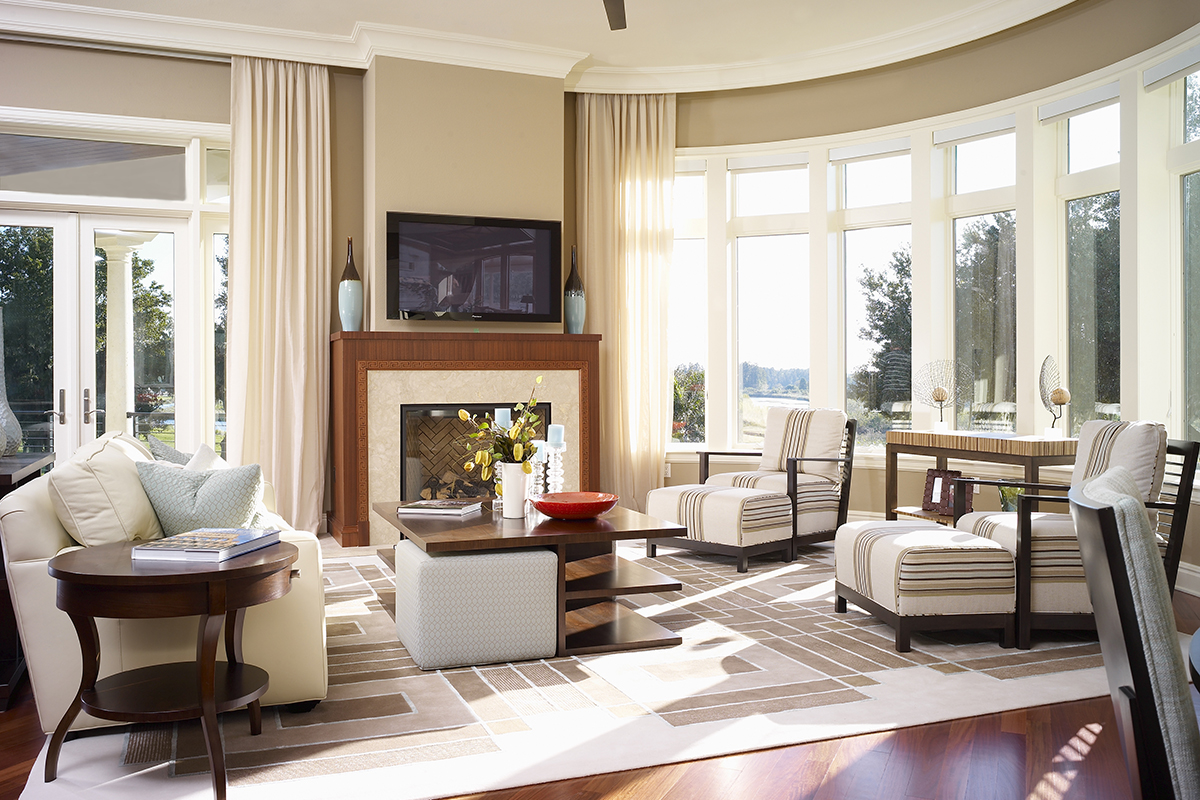 There are numerous benefits to choosing to build a custom home versus a production home. General aesthetics are one major component, but the advantages go far beyond what the eye can see. It comes down to value. While the price of a production home may seem attractive at first, you must look at the big picture and ask yourself what is being sacrificed for the lower price tag.
Will your home withstand the environment? Is your home built to last? Does your home use quality building materials? Does everything in the home reflect your personality? Is your home designed for comfort and convenience?
If you present these questions to our team, you will get the same answer every time, yes. Choosing Alvarez Homes as your St. Petersburg, FL custom home builder means architectural excellence.
Alvarez Homes Distinctive Trademarks
Intricate Mediterranean roof lines crafted with imported Grecian tiles, floor to ceiling windows that allow you to take in the beautiful outdoors and exquisite landscaping, one-of-a-kind entertainment areas with billiards and a home theater with seating for up to 20 guests, and outdoor living areas that include pools, fireplaces, kitchens, covered porches, and boat docks are just some of the details that we've included in our custom homes.
Our St. Petersburg custom home builders have catered to providing luxury for over 30 years, and below are just some of Alvarez Homes' signature trademarks.
Tailored to your Lifestyle
Your custom home will be designed to your complete specifications, and every inch of your home, from the design style to the fixtures and finishes, will be representative of your personality. From the initial consultation to the day you move in to your new home, you will be in full control of building a dream home specifically tailored to your unique lifestyle.
Comfort
An Alvarez home is built for comfort and livability without sacrificing the design elements that make our homes a work of art. Every home finds the perfect balance of form and function. Our homes are a place meant to be lived in and provide convenience based on your needs and everyday routines.
Subtle Luxury
Design has moved past clutter and overt gaudiness that was once associated with luxury. Our trademarks are in details that provide subtle elegance, such as a pattern etched stairway or stunning quartz flooring, and countertops that make accent colors and artwork emerge brilliantly. These intricacies are intertwined in each of our homes and are how we provide refined sophistication.
Quality
The construction materials, insulation, plumbing, HVAC system, doors, windows, appliances, and interior design elements that we provide are of the highest quality. Because of these extra steps, an Alvarez home is built to withstand environmental factors, provide lower maintenance cost, lower utility cost due to greater efficiency, and create a more comfortable living environment for you and your family.
Award Winning Custom Home Builders in St. Petersburg
Since 1983, when Alvarez Homes was first established by President and visionary Bobby Alvarez, our company has been committed to providing quality experiences, designs, and dream homes to our clients. Our custom homes have been recognized in award competitions and publications throughout the country for superior architectural design and innovation in home building.
To schedule a consultation with Alvarez Homes, a St. Petersburg custom home builder, call us today at (813) 969-3033 or fill out our contact request form.