Custom Homebuilding for Relaxing Beachfront Living in Clearwater Beach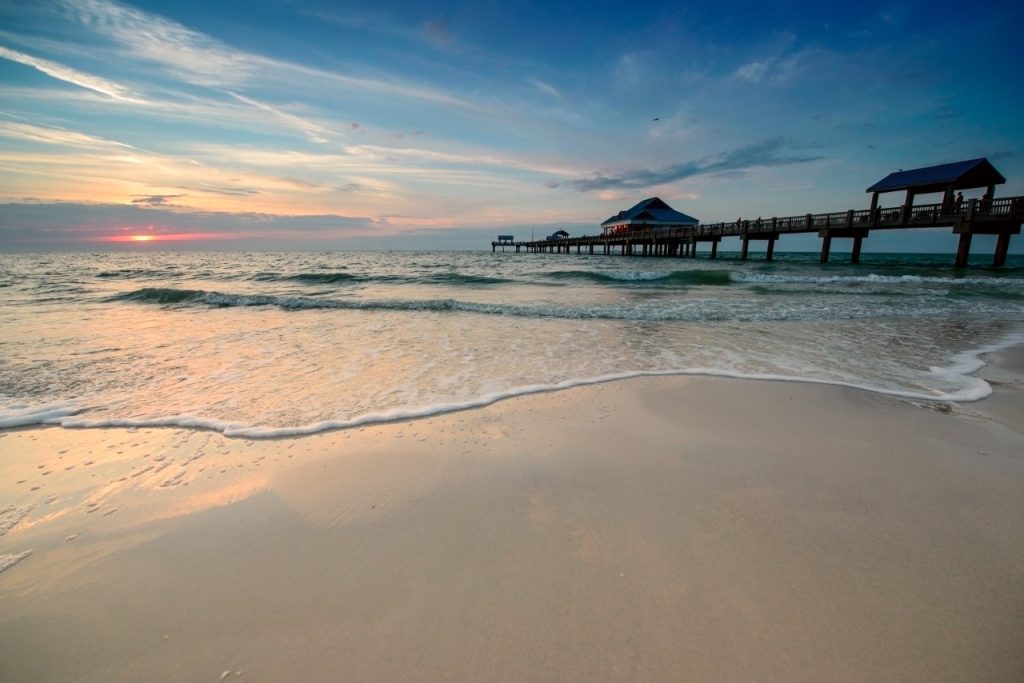 For years, Clearwater Beach has been regarded as a gem among Florida's innumerable sunshine getaways, consistently ranking high on lists of the nation's best beaches. With such a reputation, it is easy to see why custom homes in Clearwater Beach, FL have become so desired.
If you are looking to build your dream home in Clearwater, Alvarez Homes, the premier luxury home builders in Clearwater, FL, can help. Read on to learn more.
Live and Play On the Gulf
With its beautiful weather year-round, Clearwater Beach has established itself as a premier place to both visit and live. For those living in Alvarez Homes' custom homes in Clearwater Beach, FL, there is ample opportunity for both relaxation and excitement just steps away from their front door.
Pier 60 sits along Clearwater Beach and stretches out into the Gulf of Mexico, attracting local vendors and artists to set up shop year-round, guaranteeing something new to discover with each visit. Restaurants line the shore, providing a variety of dining options for every taste.
When looking for a thrill, unique and unforgettable experiences await those with a desire to go out to sea, or to fly high above it; but for days of rest and relaxation, look no further than the miles of sand and surf for the perfect place to catch some sun, even in the winter months.
Adventure Awaits
Clearwater sits in the heart of Pinellas County, itself home to several other exciting communities. To the north sits Tarpon Springs, home to a vibrant Greek culture, and to the south, St. Petersburg has its own notable beaches and parks. With Tampa across the bridge to the east, a new adventure is just a short drive away in all directions.
Living in one of the beautiful custom homes in Clearwater, FL means new experiences await everyday.
Green Homes on White Sand
Living along the Gulf of Mexico provides an unparalleled chance to not only live in a beloved vacation hotspot, but also in a place connected to nature in a unique way. Designing and building your own custom home in Clearwater, FL provides the opportunity to utilize eco-friendly and fully sustainable resources from the very beginning of construction, allowing you to enjoy all the benefits of living in Florida in an environmentally responsible way.
Whether you are looking to build a forever home to raise your family or to retire in the home you have always dreamed of, Alvarez Homes is here to help. As a leading custom home builder in Clearwater Beach, FL with a legacy that spans more than 35 years, our team of professionals is there every step of the way to ensure that your expectations are exceeded. 
Take the First Step to Making Your Dream A Reality With Luxury Home Builders in Clearwater, FL
Opportunities abound when constructing your dream home on Clearwater Beach. Whether staying inland or reaching to the water's edge, Alvarez Homes, the leading custom home builder in Clearwater Beach, FL is ready to help. From the initial consultation to adding the finishing touches, our team of professionals understands your vision and has the expertise needed to bring it to life.
To learn more about how Alvarez Homes builds the highest-quality custom homes in Clearwater, FL, or to find out more about living in Clearwater Beach, submit a contact request form today, or give us a call at (813) 969-3033.