Custom Homes in Clearwater, FL
The benefits of building your home from the ground up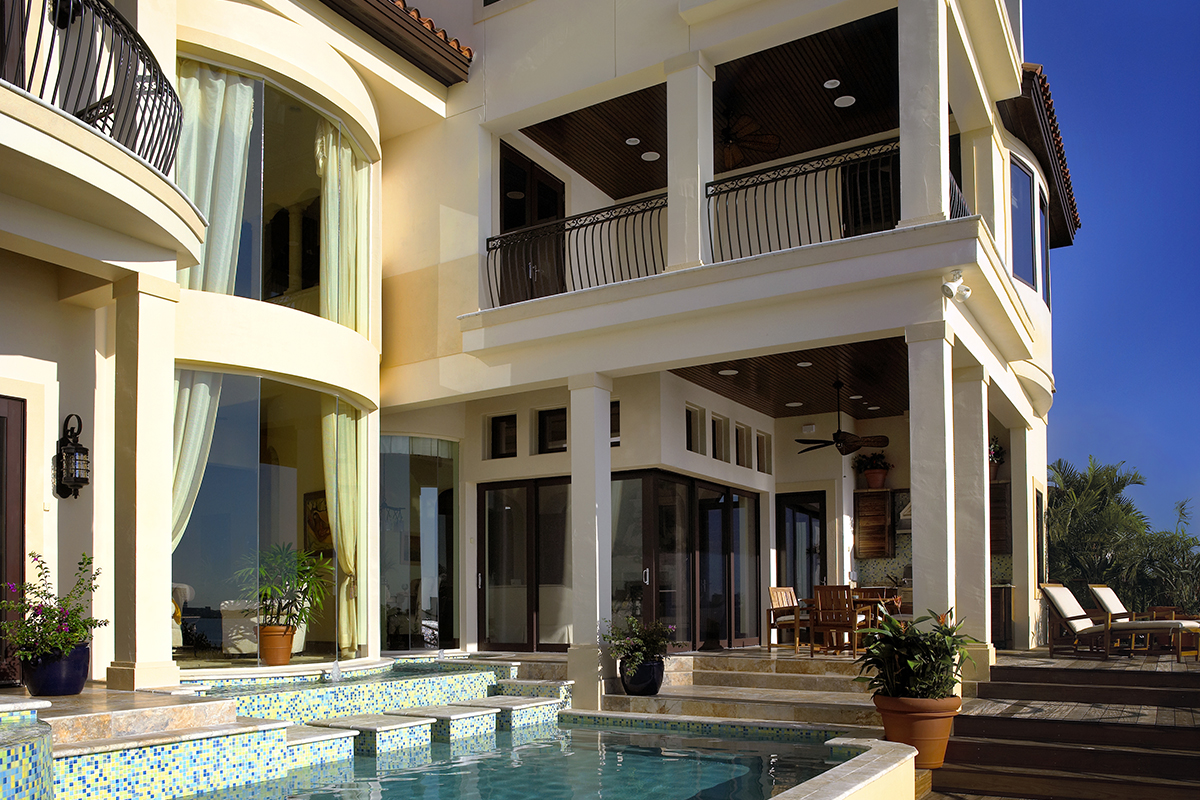 When you're in the market for a custom home in Clearwater, you'll be faced with various decisions to make ranging from choosing the desired location of your home, the style of home you are looking for, and deciding what specific amenities that you require your home to include. Another very important decision that home buyers must consider is whether to purchase a pre-owned home, purchase a new production home, or build their custom-made dream home. There are numerous benefits to building your own home including knowing that your home will be healthier and safer, having more control over the building of your home, saving time and money on repairs and maintenance, modern technology, and having pride and satisfaction in your home.
1. Healthier and Safer
In building a new custom home in Clearwater, there is no need to worry about running the risk of exposing yourself or your loved ones to dangerous substances that are often found in many older preowned homes, such as mold, allergens, Chinese drywall, or asbestos. At Alavarez Homes and Alvarez New Concepts, every single one of our custom homes in Clearwater, FL is built using only the finest, quality products and materials available.
2. More Control
One of the more important benefits of building a custom home is that you have more control over the building process. From beginning to end, you will have a say in every aspect of your home. Unlike large production home builders, with a custom built home, you will have control over all the details including the layout, building materials, fixtures, wall colors, appliances, and much more.
3. Save Time and Money
It is almost inevitable that a preowned home will come with its share of repairs or things that you may not necessarily love but must learn to accept or change, such as not having enough storage or not having the ideal floor plan. On top of being inconvenient, renovations are often costly and time consuming. By building a custom home in Clearwater, you will work one-one-one with us to determine your desired floor plan, amenities, and decor.
4. Modern Technology
When you move into a custom home, everything is new from the kitchen appliances to the HVAC system. New technology is constantly being introduced to the market to make living spaces more comfortable for homeowners. An experienced home designer can help you build a home using top-grade construction materials and can educate you on technology that can be integrated into the home, such as lighting and audio systems that can be controlled with smartphone and tablet devices.
5. Pride and Satisfaction
Making the decision to purchase a new home is a major life accomplishment, and you should have a home that is a reflection of your lifestyle. A custom home puts you in control of this process. Our team will work diligently under your direction to bring your dream home to life. Once a custom home is completed and you walk through the door for the first time, you will have the pride and satisfaction knowing that it is your vision that made it possible.
The Alvarez Family of Companies
The Alvarez family of companies have served the Pinellas and Hillsborough counties for over 30 years. During this time, we have been committed to providing superior craftsmanships and exceptional service to our customers. We always put our clients first and guarantee that each home will be built on-time, on-budget, and will be a form of architectural excellence.
To schedule a consultation for your new custom home in Clearwater, FL, please contact us today at (813) 969-3033 or submit our contact request form.