Custom Homes in St. Petersburg, FL
Prime Land Acquisitions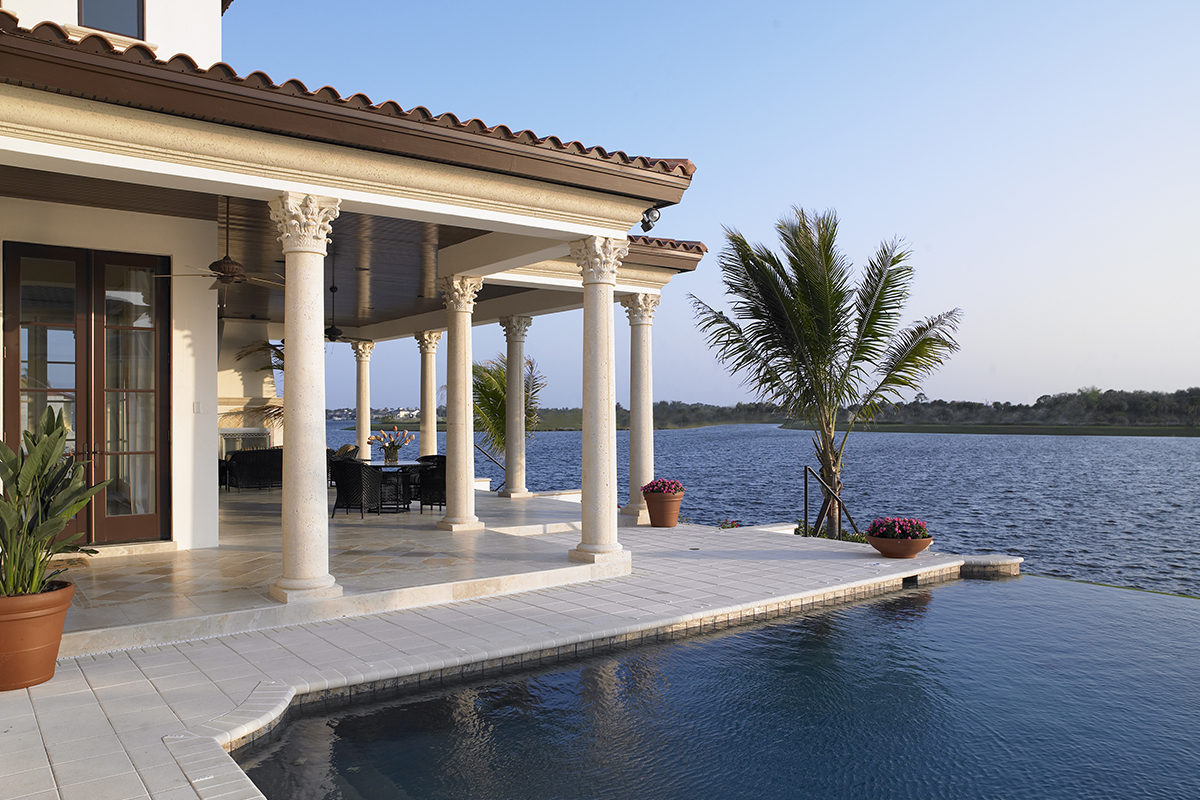 From our over 30 years of experience building custom homes in St. Petersburg, FL, we understand the importance of finding the right land for your custom home. Your preferences will determine whether you choose waterfront property or a property with a lot of acreage and privacy, but those are surface level considerations. It is what cannot be seen that provides the real value. Factors, such as land restrictions and location limitations, are what you should be especially cognizant of when searching for a lot.
To help guide you through the process, we have included some considerations to make sure your dream home is built on dream land.
Land Composition and Slope
If you have a particular style of home in mind, it is crucial to determine building limitations stemming from the land's characteristics. For example, if there is a slope to the land, it may be necessary to cut and fill the areas before construction can commence. The soil composition should also play a major role in your choice. If an area is prone to heavy rainfall, for example, it's important to know how the soil will react to these environmental conditions. The last thing you want to do is build a luxury home on a piece of land that could put your investment and your family in harms way.
Building Restrictions
There may be building restrictions on a particular piece of land for reasons such as easements, HOA bylaws, or zoning restrictions. For example, some zoning restrictions could forbid the construction of free standing structures, fencing, and walls. Don't limit your dream by choosing a piece of land that will hinder your ability to build your home the way you want it.
What Will Surround your Home?
Your home should be a place of peace and comfort. If, for example, there is an industrial plant located near the property you're considering, you could risk having to deal with noise and odors the plant produces. Another point to consider is convenience. You may want the privacy of a home that is off the beaten path, but still have easy access to entertainment, schools, hospitals, and major highways.
Prime Land Acquisitions for St. Petersburg, FL Custom Homes
When choosing Alvarez Homes to build your custom home in St. Petersburg, we guarantee that every part of your dream home vision will be brought to life. Choosing where your home is located is often the most difficult part of building a custom home, so to help make the process stress-free, we are often able to assist our clients in acquiring land in premiere locations throughout Pinellas and Hillsborough County.
To learn more about exclusive prime land acquisitions for your custom home in St. Petersburg, call us today at (813) 969-3033 or fill out our contact request form.