Decorating Your Interior In A Modern Style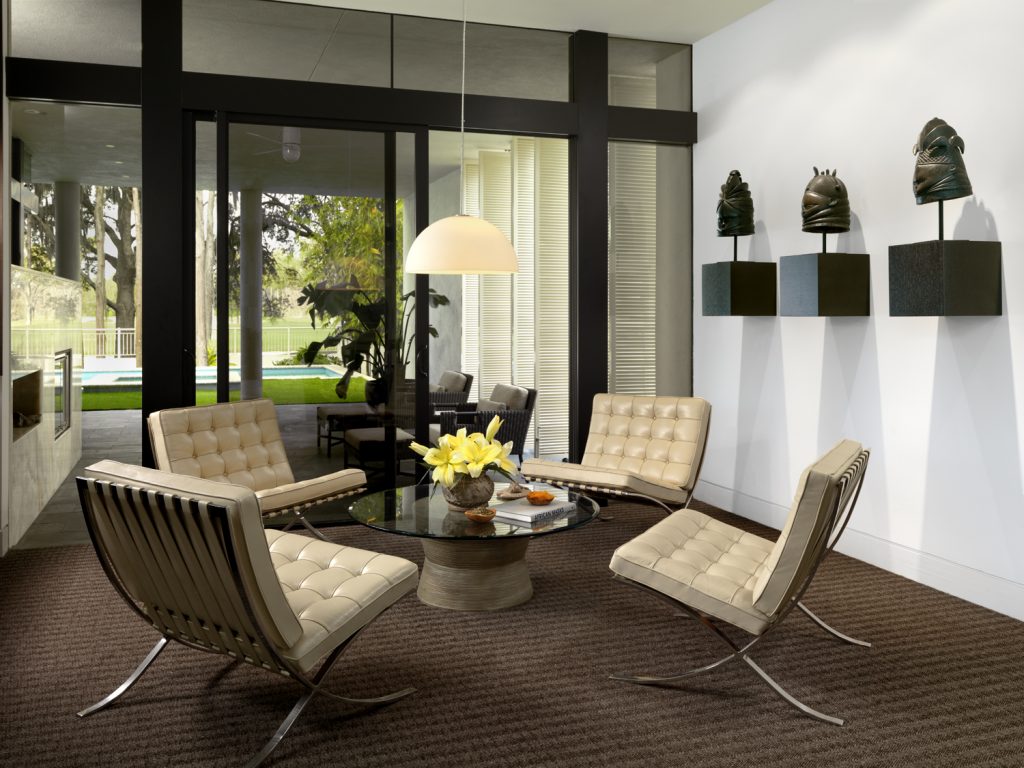 The Modern decor style came about in Europe in the early 1900s, alongside the industrial age. Modern style homes typically have open rooms, clean lines, and streamlined furnishings. When it comes to a Modern style, there shouldn't be any clutter, wide-open rooms, design shapes of simple curves and angles, and minimal accessories. As your custom home builders in St. Petersburg, we know that there are several variations of modern designs that can be incorporated into your home. Some of these include Mid-Century Modern, Industrial Modern, and Victorian Modern.
Mid-Century Modern
In a basic Modern design, the colors in the home are typically white and black. Red, yellow, and blue are used sparingly to add pop or color. The furniture found in a Mid-Century Modern style home is typically made of metal (chrome and stainless steel are the most common), black or white lacquered finishes, glass table tops, and solid or tone-on-tone colored upholstery. The walls are typically painted white, with one wall painted in an accent color. Concrete, linoleum, and granite are common flooring choices, but plain wood and carpeting can also be used. If you want to add a rug, we suggest one with geometric patterns.
Industrial Modern
Industrial Modern is a look that brings back the turn-of-the-century industrial era. The Industrial Modern style embraces exposed brick walls, steel columns, and timber roof trusses. We recommend spending the majority of your time decorating the kitchen. Modern day appliances with stainless steel, integrated cabinetry that matches your appliances, and wooden or retro metal light fixtures will give your kitchen an Industrial Modern vibe. Bold graphics, murals, and artwork are a great way to decorate the walls in your Industrial Modern home, or try to have one bare, concrete wall. The furniture should be wrought iron, paired with matching lighting fixtures.
Victorian Modern
As your St. Petersburg luxury home builders, it's fairly simple to achieve a Victorian Modern interior.Just mesh the two styles (Victorian and Modern) together. For furniture, pair an ancient wood table with a few steel chairs or reupholster a Victorian-style sofa with a more modern fabric, like chevron. Victorian interior style calls for color, every single wall painted, every room a different color, while the Modern look is sparse of color. To combine the two for a Victorian Modern look, try leaving three walls white, and painting an accent wall green, gold, red, or blue.