Design Considerations for Your Luxury Home Office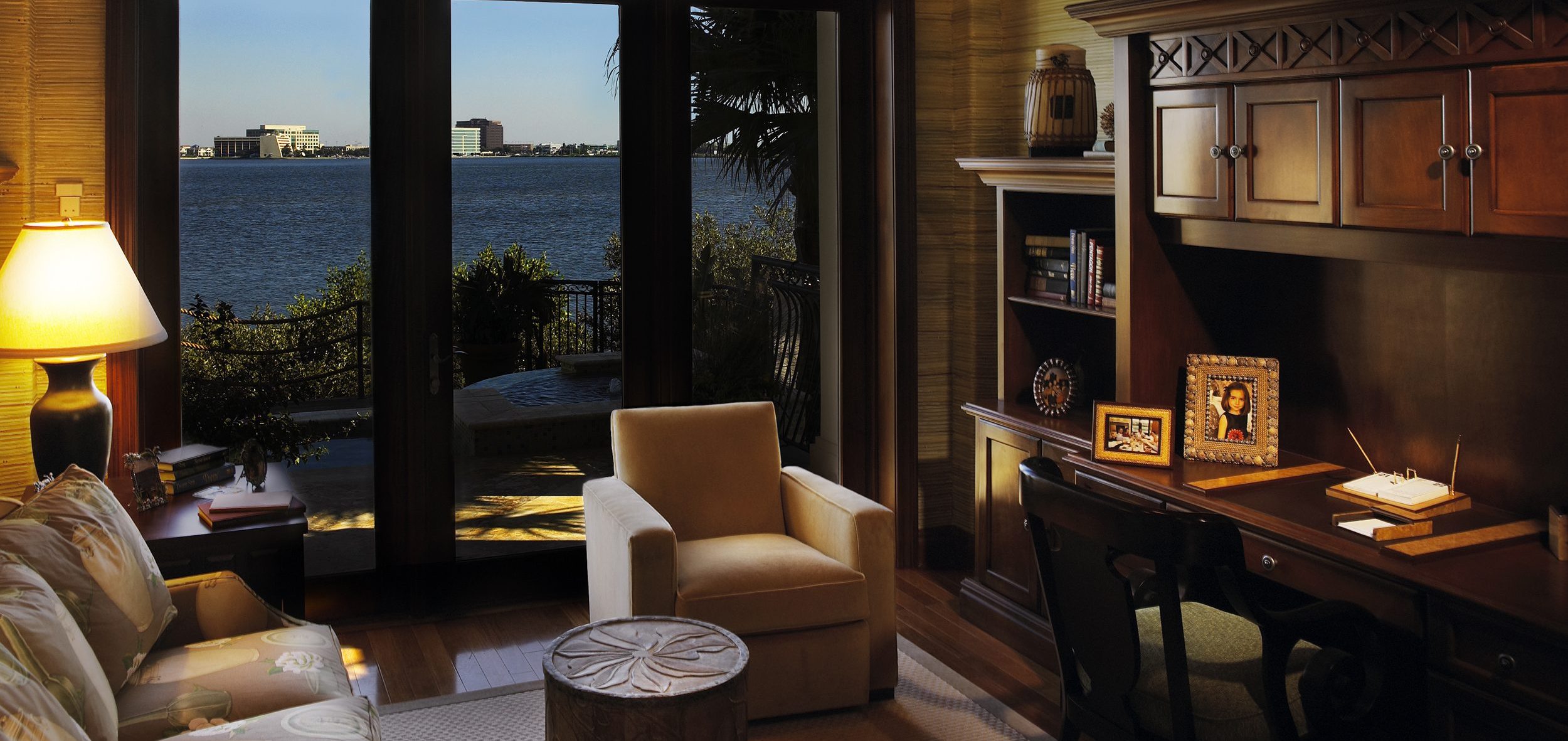 When designing your custom home, think of what you want for your home office so you can conduct business in comfort. You may choose a minimalist look with tasteful fine art, a desk, and chairs, or you may choose a traditional look with a fireplace, wood paneling, and crafted wood furniture. Anything you want for your home office layout can be designed by Alvarez Homes, a custom home builder in Avila, Tampa.
Floorplan
You may want a smaller office if you only plan to use it sparingly, or you might need a generous office space to plan investments. Your needs and how you use your office should be considered first as you create the layout for your office. Ensuring your office has outlets near where your desk will be and anywhere you'd like to keep your printer, electronic gadgets, or smart device chargers will make your space more user friendly.
Wood Paneling and Storage
Wood paneling in an office gives a warm, traditional appearance. Built-in hardwood shelves to hold your books and display publications with elegant covers or first editions are a good choice for the bibliophile.
For a more modern look, you may go with gray floor-to-ceiling cabinets and a tech counter. Accounting for any secure file storage or hard drive storage during the design phase can keep the room looking sleek.
Window Placement and Lighting
The angle of the sun should be taken into account when planning your office. Placing the window in front of your desk or behind may cause a glare on your computer screen or lead to eye strain during the brighter parts of the day. Choose drapes, shades, or blinds that allow you to both maximize and minimize the natural light coming into the office to keep it from feeling stuffy.
Choosing the lighting in your office can affect the feeling of the room. You may choose a modern chandelier that gives off diffused light or recessed lights to highlight certain features of the room. Additionally, choosing a stylish lamp that compliments the design of your custom office will allow you to light your desk more directly.
Breaking up the Area
If you plan to conduct business from your home office, you may desire an area apart from your desk to speak more conversationally. A lounge area with couches, chairs, a coffee table, or a bar would be a fine addition to a home office and would allow your guests to feel more relaxed.
To speak with a luxury home builder in Avila, Tampa, or to schedule a consultation, please submit our contact request form.