Designing a French Provincial Luxury Home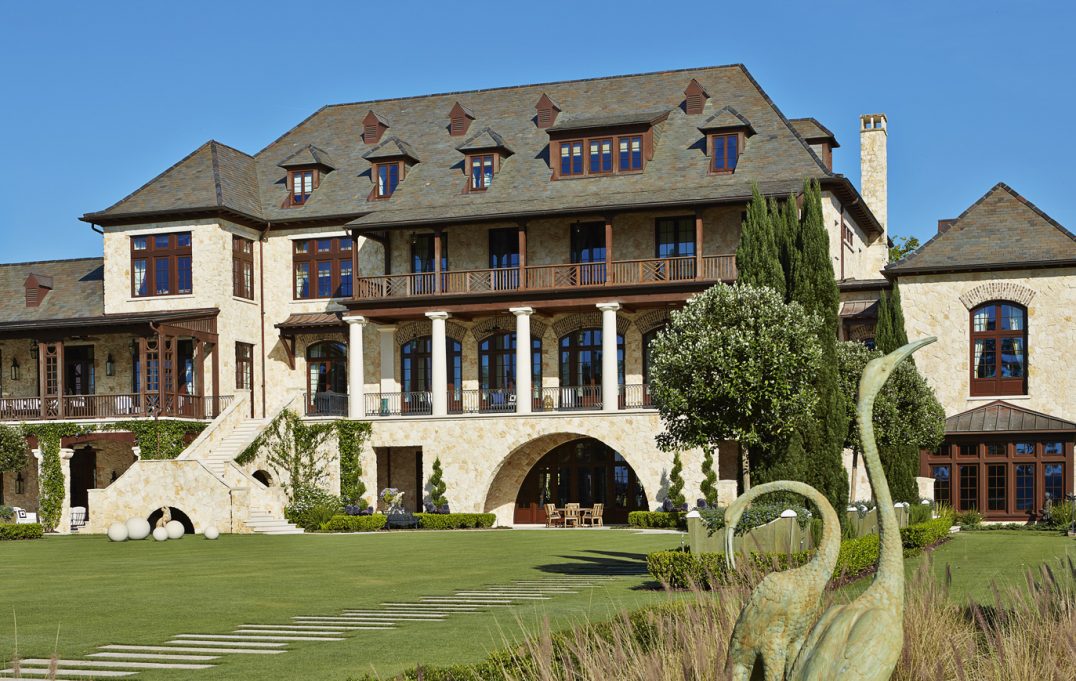 If you're attracted to the idea of a custom luxury home that combines the elegance and grace of Baroque Architecture with the rustic atmosphere of the French countryside, then you may be interested in designing and building a French Provincial luxury home with the best new home builders in Tampa — Alvarez Homes. We've been in the business of transforming clients' visions into reality since 1983 and are prepared to deliver you a breathtaking residence in one of the most exclusive neighborhoods throughout Hillsborough and Pinellas County. For more information, give us a call at (813) 969-3033 or fill out our contact request form today.
Related: 3 Benefits of Working With an Experienced Luxury Home Builder
The History: Inspired By County Manors and Chateaux Homes
French Provincial architecture is a popular building style that originated in the rural areas just outside of Paris in the form of massive chateaux homes and manor houses built by French nobles in the mid-1600s. Given that many of these homes were built during the reign of Louis XIV, it can be determined that these homes may have been inspired by the grand stylings, architecture, and furnishings of the Palace of Versailles. This style made its way to the United States following WWI as American soldiers were inspired to build homes similar to the ones they had seen dotting the French countryside.
The Must-Have Elements: Elegance Meets Functionality
Unlike other building, design, and interior decorating trends, French Provincial architecture has retained the majority of its key elements from the mid-1600s to modern day. Some aspects that will prove essential in nailing that French Provincial look and feel include:
Flat brick or stone facade: Apart from a few outliers that may feature half-timbering, the large majority of French Provincial homes feature brick or stone facades with detailing in copper or slate. Other detailing features include rectangular doors set in arched openings and double French windows with painted wood shutters.

Steeply pitched roof: Similarly, nearly all French Provincial homes are adorned with a steeply pitched, hipped roof — meaning that all four sides of the roof slope down towards the ground. Many French Provincial roofs were made from slate tile or copper, and topped with dormers, a type of window that extends just off the edge of your roof.

Balanced, symmetrical proportions: Balance and symmetry are two of the primary characteristics of this architecture style, which means that the doorway is typically centered on the front of the house with an equal number of tall windows on each section. The only break from this symmetry would be rounded towers near the entry or other sections of the home.
Related: 5 Types of Roofing to Consider for Your Custom Home
The Process: Bring Your Vision to Life
To successfully design and build a breathtaking French Provincial home, you'll want to partner with the Tampa home builders at Alvarez Homes. We've built more than 400 distinctive homes across the Greater Tampa Bay Area, and we offer every major architecture style in addition to our custom designs. To make your dream home into reality, just give us a call and we'll get to work incorporating all of your input into a detailed floor plan.
To schedule a consultation with Alvarez Homes, new home builders in Tampa, FL, call us today at (813) 969-3033 or fill out our contact request form.