Designing A White Kitchen Space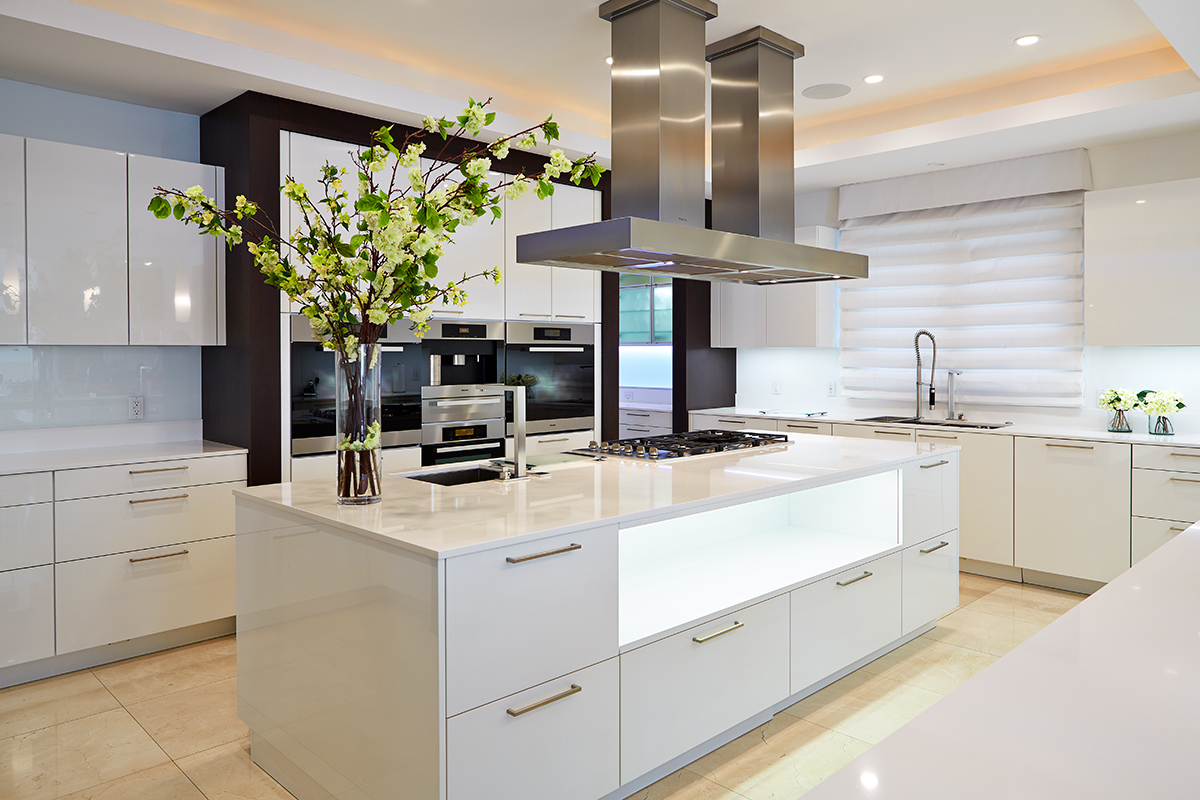 At Alvarez Home's we know that today's homebuyers are turned off by the thought of designing an outdated kitchen. Homebuyers want a modern kitchen, and these days a popular modern design is white or off-white color scheme. An all-white kitchen is a fresh and timeless look that is also aesthetically pleasing. Additionally, an all-white kitchen will make the room seem bigger, and brighten it up if it lacks natural light. Homebuyers can also use accent colors and personal style, such as unique hanging light fixtures. To help with your kitchen designs, we've listed a few different ideas for decorating with a white palette.
White Kitchen Countertops
As custom home builders in St. Petersburg, we know that there are a few different ways to approach white countertops.
White Marble
White marble is warm, classic, and will add texture to your counters. However, with marble you will need to wipe up any spills right away, seal it on a regular basis, and avoid placing hot pans on the counter's surface.
White Granite
White granite will have less maintenance than marble, and will offer a classic look. You will only need it seal it once a year, but you'll still need to wipe up spills immediately.
Engineered White Quartz
With engineered white quartz, you get a material that is both durable and non-porous, making it more sanitary and able to resist staining and scratching.
White Glass
White glass is one of the most expensive options, but it gives off a sleek and bright look. In addition to looking great, white glass is non-porous and one of the most hygienic countertops options out there.
White Kitchen Sink
White kitchen sinks are commonly found in bathrooms, and luckily their timeless look translates well into the kitchen. There are a few different types of sinks you can choose from, and some of the more common choices vary between a classic white sink or a trendy farmhouse sink. For the material of the sink, if you're particularly hard on your kitchen sink, we recommend a stainless steel one. However, as St. Petersburg luxury home builders, we know that are a few other options to consider as well. Fireclay is a great option for white sinks, the material is resistant to scratches and staining, and it can be easily cleaned.
White Kitchen Cabinets
As a luxury home builder in St. Petersburg, we know that kitchen cabinets are a high impact design element, because they face outward and take up a majority of the space in your kitchen. We recommend adding unique cabinet handles like knobs or pulls to your white cabinet. These can add a fresh crispness to your kitchen, and can be easily interchanged with new ones.
.