Designing The Perfect Library For Your Custom Home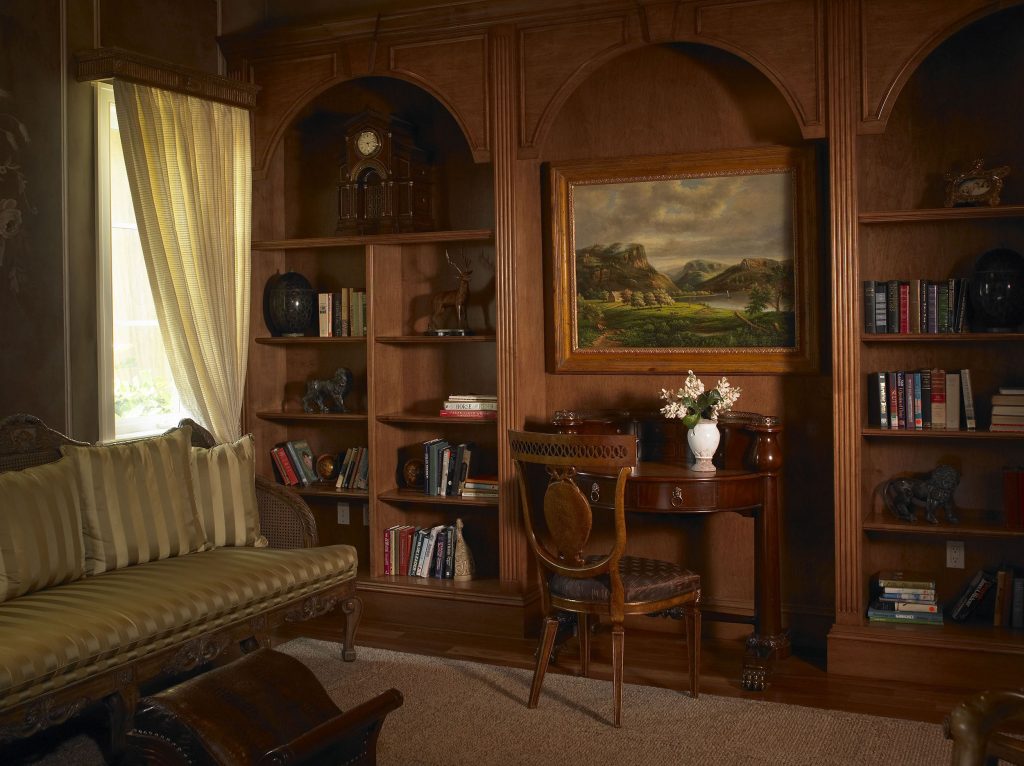 As Tampa custom home builders, we know that adding a library will bring an elegant and luxurious touch to your custom home. Whether you design the space to take up one whole room, or you prefer a cozy reading nook, we've listed a few ideas to get you inspired to design your dream library.
Traditional Library
The traditional library is usually the first thing that comes to mind when someone pictures a home library. It is filled with wood furniture and bookshelves (i.e., mahogany) and leather couches. Maybe there is an antique map on the wall, or a globe spinning lazily in the corner. This type of library typically has soft lighting, floor-to-ceiling draperies, and a matching area rug. If you're designing a traditional library, we suggest a deep red for the draperies and carpet.
Cozy Nook Library
If you don't have the space to allocate solely to a library, we suggest designing a cozy nook library. This can be added to an office, bedroom, dining room, living room, or any other room you wish to relax in. To give the library nook a bolder look, add black shelving units and a dark red leather chair or couch. We suggest using a floor lamp in your nook, it will add just the right amount of light for ambiance.
Elegant Library
For those looking to design an elegant and upscale library in their custom home, we recommend using soft grey or gold colors. To add to the luxurious feel, try using metal, stone, glass, or Venetian plaster to make your library appear almost three-dimensional. Built in shelving units are perfect for an elegant library, where you can also add hidden storage cabinets to the shelving units, to leave the room clutter-free.
Library Extras
When designing your perfect library, don't forget to have a little fun with it. There are many different things that can be added to the room to show off your personal touch and make it more unique.
Wine Cellar

Full Bar

Fireplace

Silk Rug

Sliding Ladder

French Doors

Mirrors

Desk
What Kind of Shelving?
As custom home builders in Tampa (fl), we know that there are all different kinds of shelving to choose from. Some popular choices range from unconventional shelving (built-in open shelving) to elaborate shelving (wall-to-wall shelving).
To schedule a consultation with Alvarez Homes, the premier custom home builder in Tampa, FL, please call us at (813) 969-3033 or submit our contact request form.