Designing Your Dream Kitchen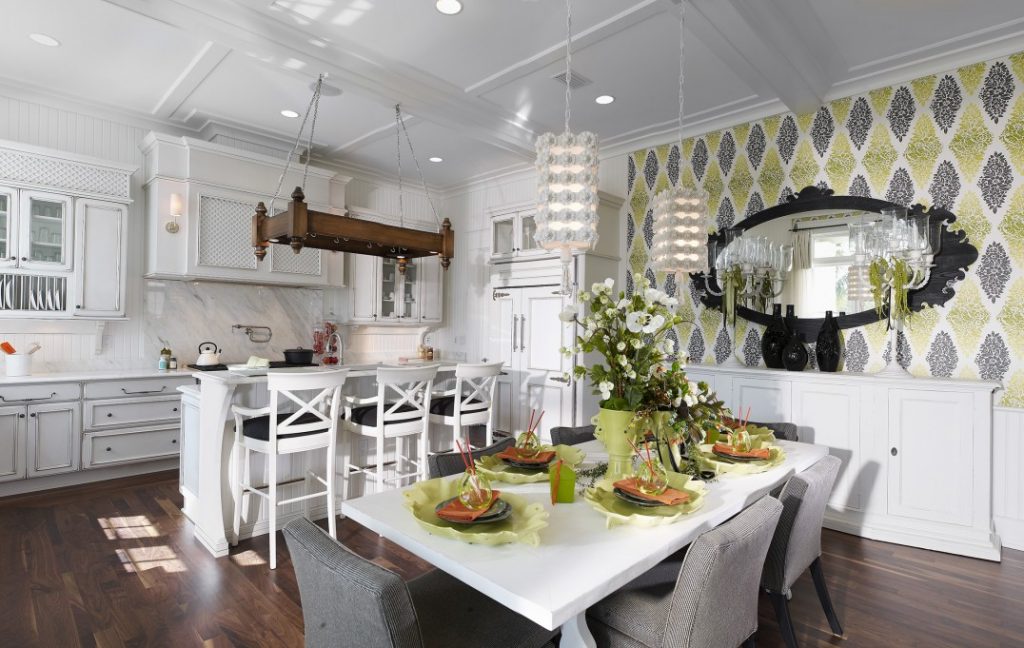 The style of your kitchen affects the impression of your home as a whole. Your kitchen could be warm-toned and welcoming or sleek, gray and modern. The kitchen is often the heart of hospitality in a home and a wonderful place for friends and family to gather and bond over food and drink. Designing your own kitchen will ensure that this important space is outfitted with everything you need, including space for your culinary hobbies, like gourmet cooking or baking.
No matter what your dream kitchen includes, our custom home builders in Tampa can help you realize it.
Luxurious Layouts
Many kitchens showcase an "L" shape following two walls at a 90-degree angle, but since you're designing the kitchen you want you get to decide what shape it should be. Here are some classic kitchen shapes to get you started:
L-shaped kitchens maintain an open, welcoming feel in the home

U-shaped kitchens can have more cabinet space for off-counter storage than their L-shaped counterparts

G-shaped, or peninsula, kitchens offer a cozy feeling and more separation from the rest of the home
In addition to the general shape of the kitchen, there are other structural choices you can consider.
What to do with Walls
Walls offer significant structure to your kitchen. Vertical space is offered by upper cabinets and full wall cabinets are only limited by your wall space. You have your choice of geometric tile, natural stone, wood, glass door cabinets, or flush mount cabinets. Depending on the floorplan of your home, your kitchen layout might include an attached dining room or a wine cellar near the kitchen.
Window placement along the walls should allow for the best natural light. Don't neglect the ceiling of your kitchen space either. Your design may allow for a skylight to lend more light to the room.
Ingenious Islands
Large islands can transform a beautiful kitchen space into an elegant refuge. If your kitchen needs more storage, a kitchen island can provide extra cabinet space or shelves. You can have more than one island if your kitchen is large enough. Sometimes kitchen islands are used to duplicate features that you need multiples of, like additional ovens for special occasions.
Here are some features to consider for your kitchen island:
Kitchen or bar sink

Stovetop or oven

Wine storage or bar refrigerators

Seating

Dishwasher

Butcher block
Counter space offered by an island is perfect for food preparation and displaying charcuterie and wine during a party. Alvarez Homes can make your dream kitchen a reality. We can build or remodel your home to your exact specifications.
To speak with our Tampa custom home builders or to schedule a consultation, please submit our contact request form.