How a Luxury Home Builder Can Design a Pool to Fit Your Lifestyle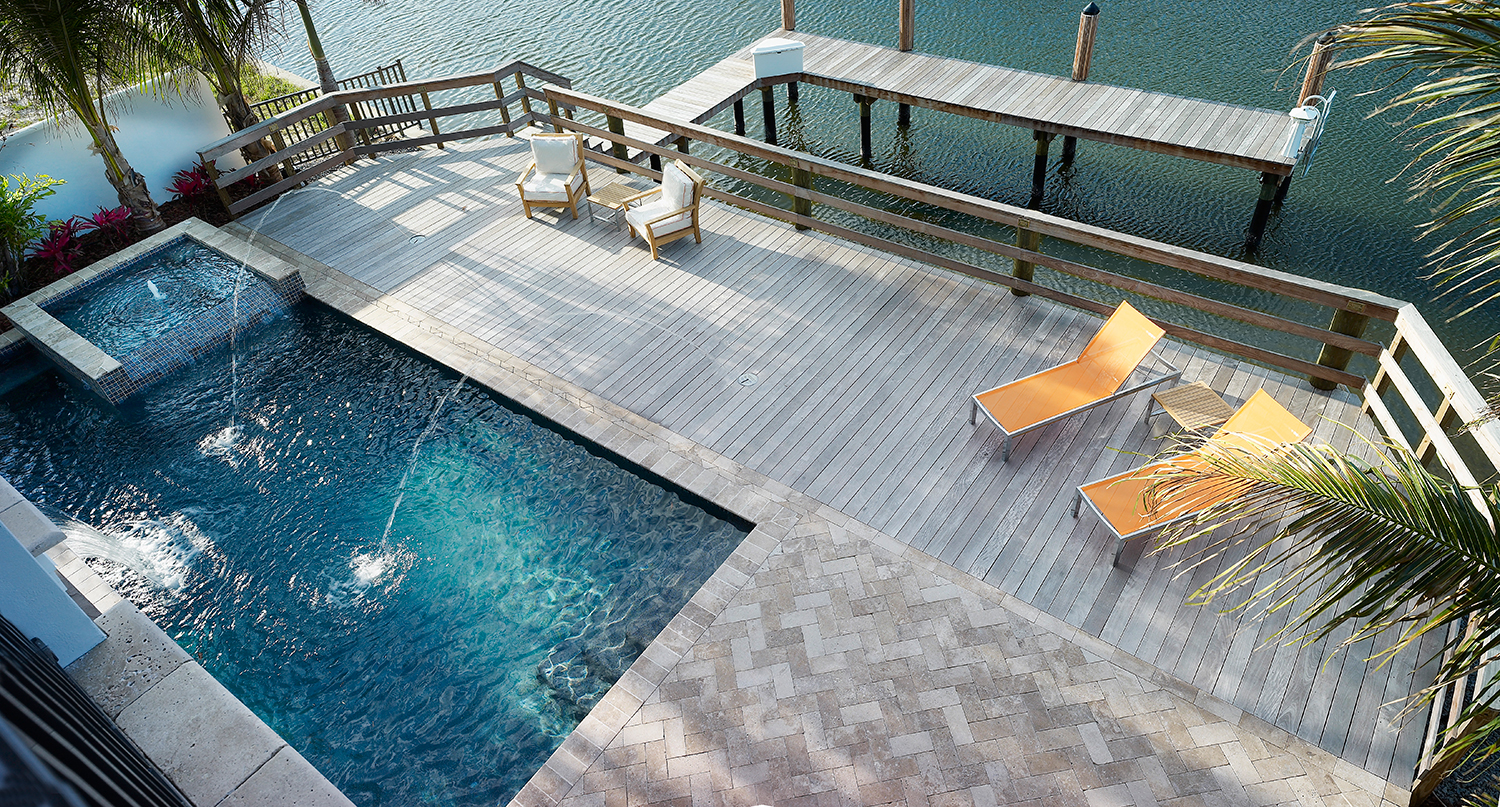 With summer upon us, we thought we'd take some time to talk about luxury pools, specifically how pools can be designed to fit the lifestyle of a luxury homeowner. When you go for a refreshing dip, will it be in a dramatic-looking infinity pool or a private lagoon? If you're not sure how to answer, don't worry. The Tampa custom home builders at Alvarez Homes are here to help you find the luxury pool that's right for you and your future home. 
For Those With Modern Taste
We can't discuss luxury pools without mentioning the latest trends. Like other luxury home trends, pool designs are moving in a direction that prioritizes style. Infinity pools and perimeter-overflow pools are designed with just that in mind. Infinity pools are designed so that water flows over one or more edges, creating the effect that there's nothing separating the pool from the horizon. This effect can be especially eye-catching when the edge of the pool appears to flow into a body of water, such as the beautiful waters of Tampa Bay. 
Related: The Most In-Demand Amenities for Your Luxury Home 
For the Athletically Inclined 
For those who have made swimming laps a part of their regular workout routine, there's no better pool option than a lap pool. Lap pools are typically long and narrow, ideally over 45 feet long. Although form follows function with this design, a rectangular lap pool can still be striking in any backyard. Alternatively, anyone who starts their morning by taking a few laps can have a swim-in-place pool featured as part of their luxury home design. Significantly smaller than a lap pool, a swim-in-place pool can even be installed inside custom homes in Tampa. If you're looking to go for a private swim, there's no better option. 
Related: Wellness Amenities in Luxury Homes 
For Those Who Want It All 
For many of our clients, pool features far outweigh any other consideration. These days, a pool can do just about anything with just the push of a button. Music, lights, temperature, and cleaning systems can all be automated and set to your preferences. Expecting a party? Turn up the music and put on an underwater light show. Up for a swim on a chilly night? Turn on your pool's heating system and enjoy a relaxing swim regardless of the weather. No matter what you want to be incorporated into your pool and home design, the Tampa custom home builders at Alvarez Homes can make it a reality. 
To find out more about custom homes in Tampa, FL, or to schedule a consultation, please submit our contact request form.