How to Create the Perfect Outdoor Entertainment Area
for your home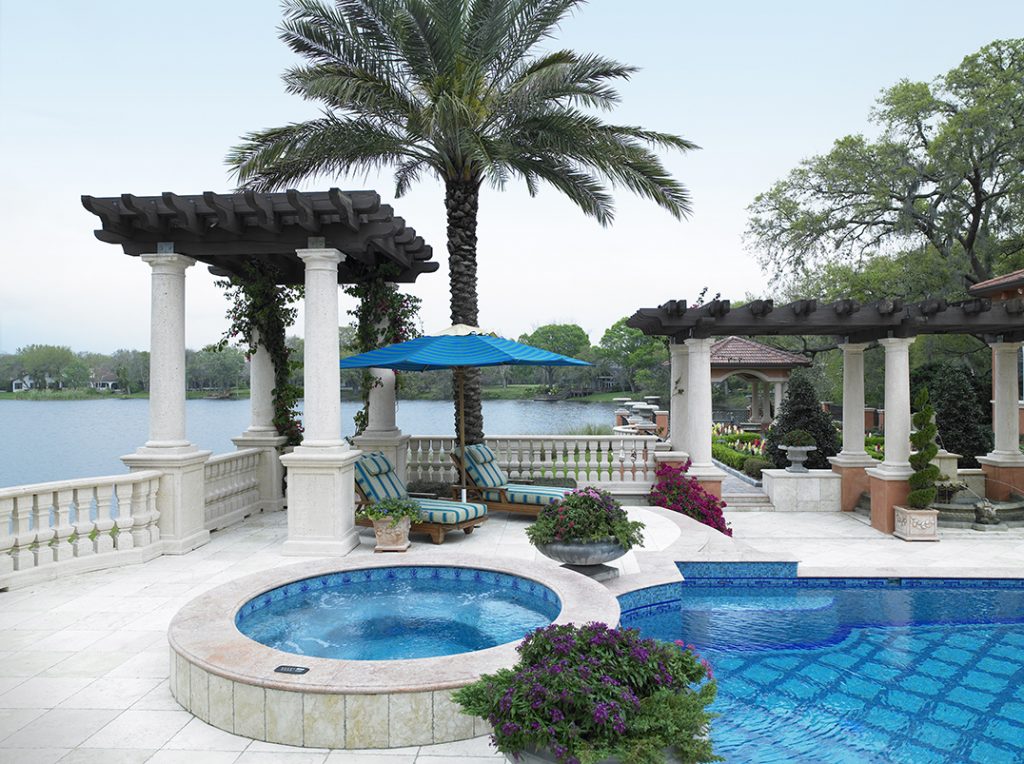 As home builders in Tampa, FL, we are no strangers to outdoor living. Our team loves creating outdoor spaces for our clients that rival those of exotic getaways, and Florida's tropical back drop makes it the perfect location for a luxurious home exterior.
There are endless options to create the perfect space, which can make it difficult to decide what's right for your home, so our Tampa home builders have highlighted some of their favorite outdoor amenities.
Outdoor Kitchens
Imagine yourself preparing dinner with the sun setting over the pristine Tampa Bay waters, your friends and family gathered round, and a cool summer breeze. If you are building a custom home or renovating your existing home, consider having your Tampa home builders design a full outdoor kitchen. Outdoor kitchens are a great way to create your own little piece of paradise without ever leaving your home.
Dining Areas
If you're going to bring the kitchen outdoors, an outdoor dining area will be the perfect complimentary amenity. Along with the sunshine, summer months in Florida tend to bring a lot of rain, so our home builders in Tampa, FL do recommend adding optional or permanent ceilings and walls to ward off the elements.
Living & Lounge Spaces
Another one of our favorite outdoor amenities is living and lounge spaces. Lounge cabanas and oversized chairs and couches are great for relaxing by the pool, getting some sun, or enjoying a good book. A more traditional outdoor living area is also great addition to your new home. Consider incorporating tvs, outdoor fireplaces, board games, and more for the perfect place to spend a night at home entertaining friends and family.
Fixtures and Furnishings
Your outdoor living space would not be complete without the finishing touches. Enhance the natural beauty of Florida by taking your personal style, the architecture of your home, and the interior design to bring your outdoor living area to life. Utilize the space available and enhance the details by using color, landscaping, and decor that expresses your style and creates a welcoming outdoor entertainment area to enjoy all the beauty that living in Florida has to offer.
To start designing your dream home with Alvarez Homes, please call us today at (813) 969-3033 or submit our consultation request form.