Interior Design Secrets: Ingredients for a Beautiful Home
(Part 2)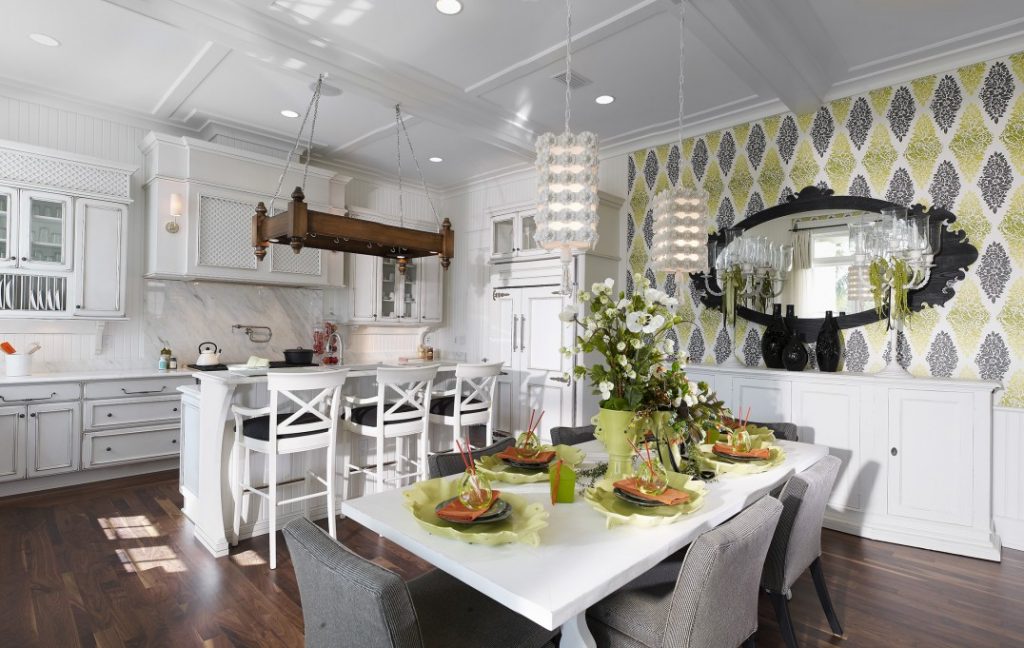 There are three secrets to interior design that can help ensure you create an elegant and welcoming environment that also incorporates your family's personality in a subtle and creative way. These three ingredients are 1) function, 2) mood, and 3) personality.
Below, we will discuss how to create a beautifully decorated custom home by creating a mood and personality for each room.
Mood
Every room gives off a mood or feeling whenever someone walks in. Your color selection, style of furnishings, accessories, and textures and patterns all play a significant role in creating this. As luxury home builders in St. Petersburg, we understand that in order to ensure that there is consistency in your interior design elements, it is helpful to formulate a theme and focus your decorating efforts around that theme. This also helps in creating a consistent mood.
Here are a few factors you need to keep in mind when creating a mood for any room of your new custom home:
Inspiration Pieces
To start creating a mood in any room of your new custom home, you'll want to look for inspirational pieces. This could be anything that appeals to you such as a decorative pillow, vase, or magazine photo. Make sure to be selective about you inspiration piece as this will act as the basis for selecting your theme, colors, patterns, and textures.
Themes
Once you have selected an inspiration piece(s), you can then formulate a theme around that piece. For example, a weathered, rustic, antique floor-length mirror may serve as your inspiration for a vintage, rustic, farmhouse theme. Keep in mind that the more descriptive your theme, the easier it will be to piece together all of the components of the room.
Color Selection
Your color selection should always compliment your theme. Often, your color selection can be pulled from your inspiration piece. When selecting your color choices for a particular room, it is recommended to select three primary colors:
Dominant Color – used mainly for walls, carpeting and fabric backgrounds
Secondary Color – used in fabrics and accessories
Accent Color – used sparingly throughout the room for an extra splash of color
Textures & Patterns
There are a variety of textures and patterns that can be used to support your theme. The key is finding a combination of patterns and textures that are will pull together the other elements of your room. Below are a few tips for creating this effect:
Be consistent in colors.
Make sure all pattern and texture colors do not clash too dramatically.
Use varying scales and sizes of the patterns.
Personality
Accessories such as pictures, vases, pillows and area rugs are all examples of items that can be used to add personality to any room. These items should also support the selected theme of the room your theme, but this does not always have to be the case. For example, an antique picture frame could be used to add some visual interest to a contemporary room.