Luxury Home Builders in Tampa, FL
Green Home Technology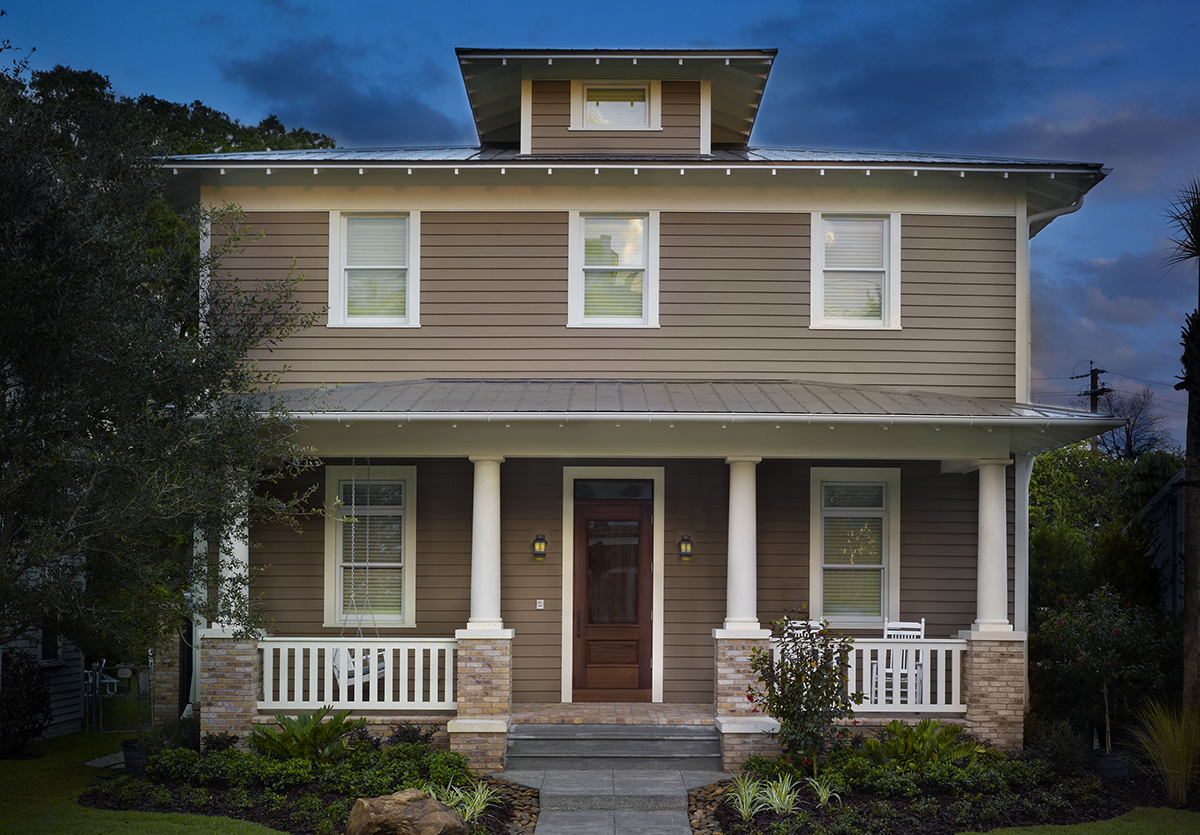 Alvarez New Concepts was introduced to the Alvarez family of companies to meet a growing demand for energy efficiency from luxury home builders in Tampa, FL. There are many benefits that come along with smart living such as reducing pollution, lowering utility costs, and less maintenance. None of these benefits would be possible, however, without cutting-edge green home technology and materials derived from renewable resources.
To learn more about the green technology utilized by our Tampa luxury home builders, we've provided some of the smart technology used in our Alvarez New Concepts homes below.
Rainwater Harvesting System
Waste reduction and greater efficiency are the two primary objectives of each home constructed by Alvarez New Concepts. One of the best of examples of this is a rainwater harvesting system. It works by using barrels or pumps to capture rain water, which is then transferred to the water distribution system that can be used to irrigate your lawn and garden. The system in our Concept Home can hold as much as 1,200 gallons of rainwater.
HVAC System
Your HVAC system makes up the heating, cooling, and ventilating system in your home and also accounts for nearly half of the energy used. The eco-friendly HVAC systems used in Alvarez New Concepts homes adjusts to outside temperatures throughout the day, provides alerts for changing out the filter, and produces lower humidity. All of these features lend to lower monthly bills and enhanced comfortable living.
LED Lighting
According to the Department of Energy, LED lighting is the most energy efficient lighting available on the market today. LED lighting is over 50% more efficient than both fluorescent and incandescent bulbs, and with a 50,000 hour lifespan, can illuminate your home for up to 20 years before being replaced.
Renewable and Recycled Materials
From the granite countertops and hardwood floors inside your home to the beautiful stone bricked walkways outside, most of the details of our smart homes are created with recycled materials or come from renewable natural resources to ensure the home promotes conservation of the environment.
Smart Living from Luxury Home Builders in Tampa
Alvarez Homes and Alvarez New Concepts are a nationally recognized and award winning company that has earned prestigious honors including multiple Best in American Living awards and numerous Aurora Awards presented by the The Southeast Builder's Conference. Our Tampa luxury home builders have also been featured in print publications such as Bay Magazine, House Trends Magazine, and the Dream Homes in Florida book, which features leading architectural designs around the state.
To start building your sustainable luxury dream home, call us today at (813) 968-2383 or fill out our contact request form.