Cool Concepts for Your Kitchen Part 2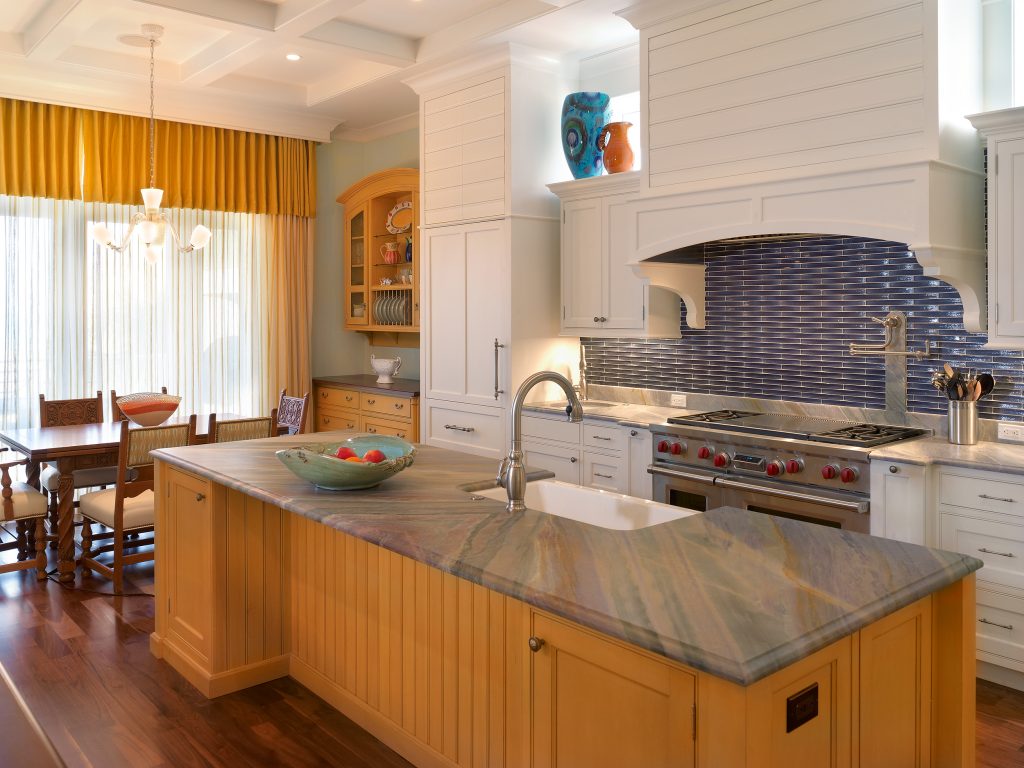 In this two-part article series, we are discussing functional and elegant designs to incorporate into your kitchen. As luxury home builders in Tampa, we know how much our clients value the kitchen as it truly is the nucleus of your home. In the first section, we focused on ways you can effectively utilize the space in your kitchen and also choose the right color for your cabinets. In this section, we will discuss utilizing the newest smart technologies into your kitchen.
Smart Technology
At Alvarez Homes, we know that implementing state-of-the-art technology into the home is a primary interest of many of our clients. The kitchen area is no exception where there are many smart features that can make the heart of your home unique. The best part about these appliances is that they not only improve the functionality of your home, but that they also look great and can blend into your elegant design concept. Here are a few of our favorite smart appliances homeowners are adding in their kitchen:
Refrigerators

: Smart fridges are becoming extremely common in luxury homes. With Wi-Fi enabled access, your grocery list has now gone digital and your fridge can notify you via smartphone when items are running low.

Faucets and Lighting

: Whether it's controlling the water or lighting the room, smart technology can assist you with any of your living needs. Motion sensor faucets are a sleek feature to add into your home that will surely impress guests. For your illumination needs, tablet-controlled lighting systems are another cool upgrade to your kitchen that can be controlled remotely.

Cooktop

: There's no need to turn on the gas or deal with open flames if you utilize an induction cooktop. This energy-saving appliance takes up little space and can also allow you to precisely cook meals at the exact temperature you want.

Ovens

: Many innovative technologies in the kitchen are not only helping you control the way you cook, but also speeding up the process and producing more delicious food. Steam ovens are becoming more popular every year and many critics believe they are better than conventional ovens.
Flooring Choices
Although many of our clients love hardwood flooring, ceramic flooring is another option gaining popularity over the last few years. As technology continues to rapidly evolve, many materials like ceramic are coming with a lot more unique and flexible options. Whether it's stone or hardwood flooring you prefer, you can actually utilize ceramic to imitate that look and feel. Utilizing custom cut designs of the look you prefer, we can create the perfect flooring to compliment your kitchen.
If you are interested in working with the company that creates cool concepts for kitchens and specializes in creating elegant custom homes in Tampa, FL, contact Alvarez Homes today.