Luxury Home Showpieces Part 2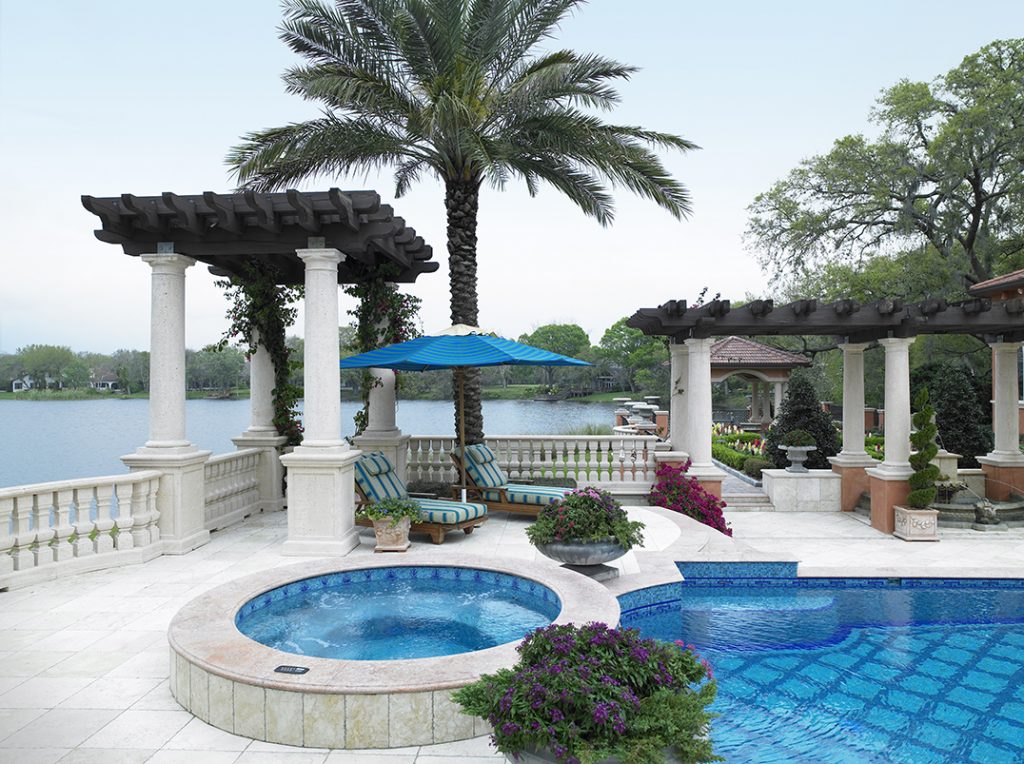 In this two-part article, we first featured several showpiece ideas that can be admired in the interior of our luxury homes in Tampa, FL. In this section, we will focus on signature amenities that can be enjoyed on the property that can encompass everything from relaxation to recreation. If you are interested in creating your dream home, please contact the best custom home builder in Tampa.
Garage Showroom
For car enthusiasts, perhaps the main attraction will be on the ground floor in your high-end garage. Whether you are displaying your prized automobiles, prefer the expansive space for parking and accommodating arriving guests for parties, or simply enjoy having the flexibility of the open space for storage, the wide open garage design gives homeowners plenty of options for their automobiles and hosting needs.
Fitness Center
Some luxury homeowners love to incorporate their health and fitness program into their abode. Whether it's a state-of-the-art gym, dedicated yoga space, massage room, or sauna, many luxury homes have eliminated the need for driving down to the gym by having a fully functional fitness center at home. Often tucked away at the lower level of the house near the garage, the fitness center can be a signature piece of a home for health and wellness enthusiasts.
Athletic Facility
Depending on your athletic passion, many luxury homes feature an area that is dedicated to their favorite sport. Whether it's the basketball hardwood, a grass or clay tennis court, a croquet lawn, or chipping and putting green for golf enthusiasts, entertaining yourself, family, and friends with a signature sports amenity blends fun time hosting with your favorite pastime.
Outdoor Space
For Florida residences, having a home that incorporates the outdoors with indoor living is ideal. Many homebuyers crave that outdoor kitchen, grilling space, or even an entire outdoor living room featuring dining space or a fire pit. Yet again this is another creative way to showcase an amenity that personifies your own signature style while entertaining guests or just relaxing with your family.
Swimming Pools
Of course along with the signature outdoor space is the signature, resort-style pool. Many Florida residents who love to soak up the sun desire pools with waterfalls, fountains, or other beautifully aesthetic landmark designs. Whether you want a swim-up bar or grotto, your guests will be impressed by this unique feature.
At Alvarez Homes, we are the custom home builder in Tampa that creates signature amenities that incorporate all the things you love into your own unique residence.
For more information about luxury homes in Tampa, FL, or to schedule a consultation, please submit our contact request form.