Luxury Homes in St. Petersburg, FL
Perfection is in the Details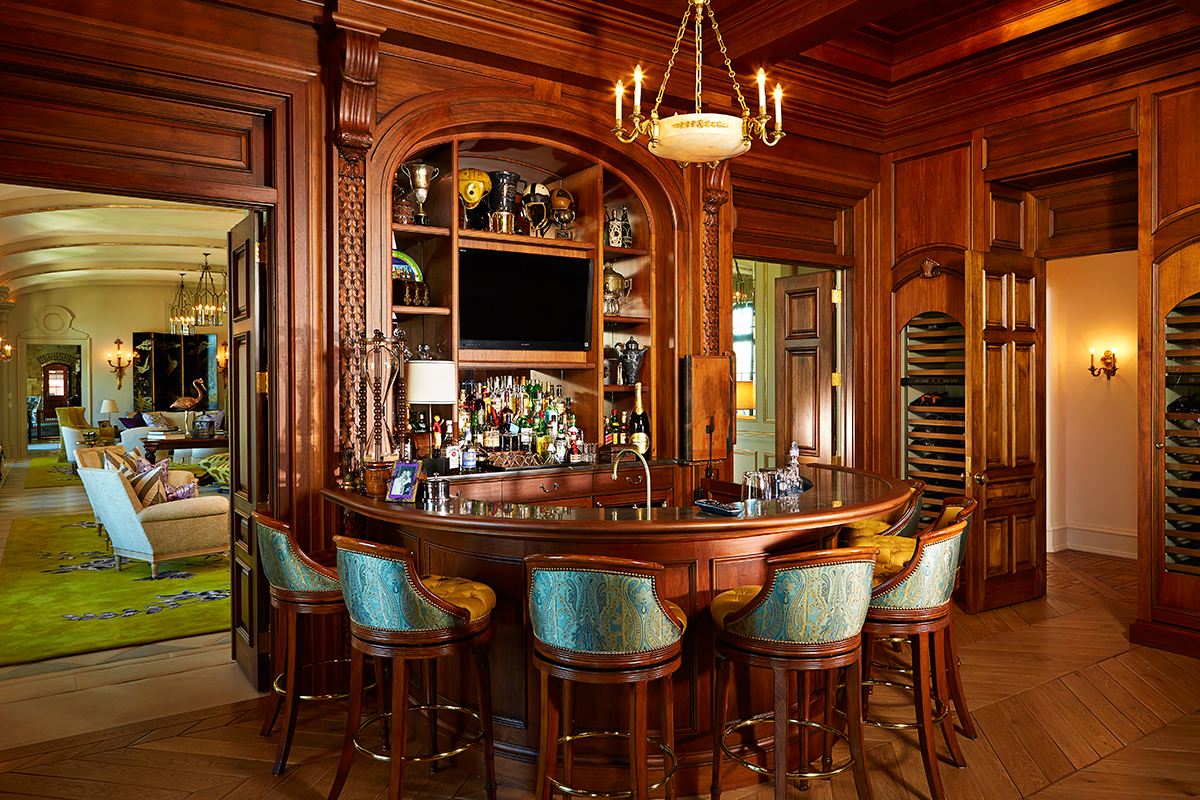 Bobby Alvarez, founder and visionary behind the Alvarez family of companies started out his business from a love of architectural design and construction. It was more than just a love of building custom homes that drew him to the industry though. It was the process of working side by side with clients to bring their dream homes to life that turned his passion into what it is today. Since 1983, Alvarez Homes has designed over 450 luxury homes in St. Petersburg, FL and surrounding areas.
We believe in building St. Petersburg luxury homes that are a direct reflection of our clients' personal style. The details and accents are what allow a home to really shine and become an extension of a client's individuality. While all of our homes are intricately crafted using only the finest materials and finishings, below are some of our finest award winning homes.
The Baystone
The Baystone was a renovation project that transformed an outdated home into a European style estate. Every aspect of this home sets forth an ambience of simple elegance. We utilized white quartz countertops and white Italian marble floors to bring a feeling of freshness to the space and act as the perfect backdrop for the accent colors and interior elements. Glass was also used to give the home of modern look, with oversized frameless glass doors used throughout and a striking glass stairwell.
The Country Mansion
Four years were devoted to building The Country Mansion, which is a true example of architectural excellence. The magnificence of this stunning estate is in the interior and exterior details, such as French style hardwood flooring that utilizes hand-scraped, pillow-edged, acid-etched custom stain planks and Belgian limestone accents around the doors and windows, along with solid limestone columns.
The Audrey
This Mediterranean style home, located in Thonotosassa, FL used many Alvarez trademarks, such as an intricate, multi-level roofline, Grecian motif, and imported tile accents. Other architectural and design touches throughout the home include archways, lit rotundas, a circular study, mahogany lined his and her closets, and a regal stairwell that features horizontal railings that leads to both the upstairs and basement levels of the home.
The Amber
The Amber is a Tropical estate found on the shores of Antigua Cove in Ruskin, FL. Keeping the home's serene views in mind, this estate was designed to bring out the beauty of the surrounding waters by using the outdoor scenery as an idyllic backdrop to the tranquil, open lanai. The deep-crown moldings, millwork, solid wood-plank flooring, and a majestic loggia entrance that allows sunlight to filter through the interior of the home add a perfectly balanced blend of elegance and simplicity.
To learn more about our luxury homes in St. Petersburg, FL, please call (813) 969-3033 or submit our contact request form.