Luxury Homes in Tampa, FL
Waterfront Property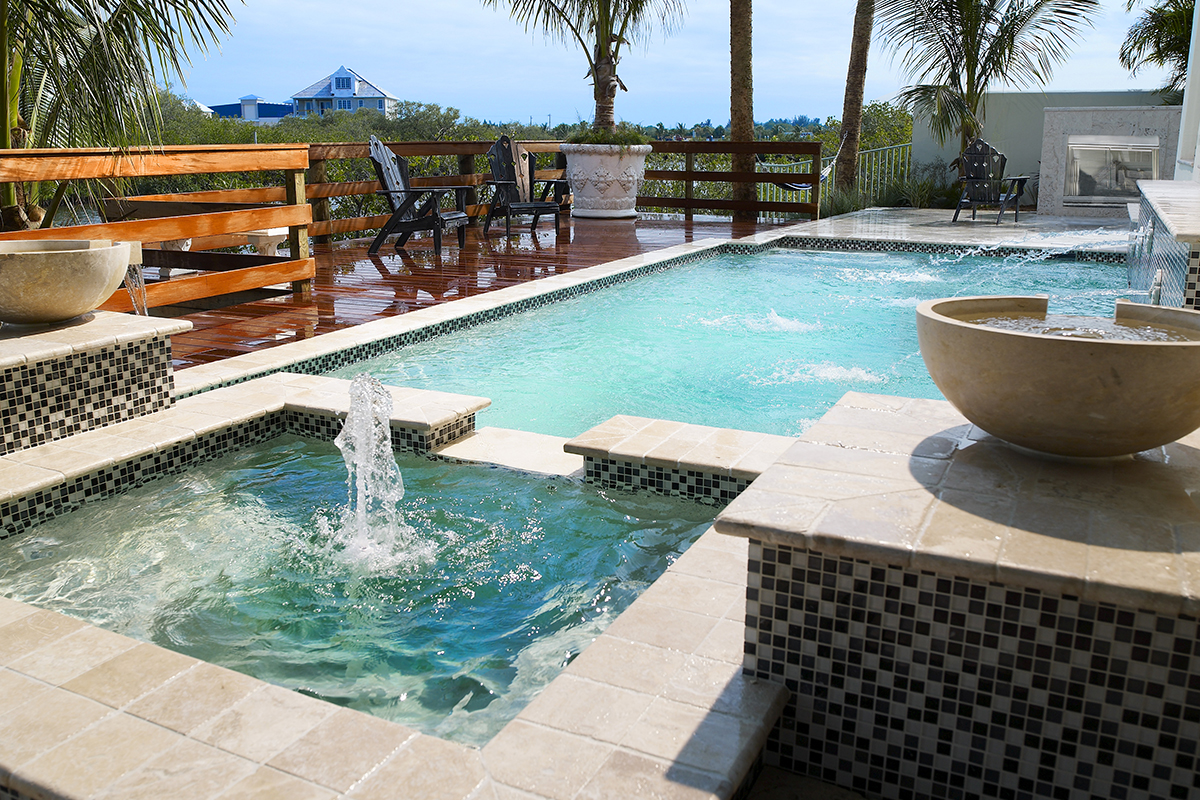 Florida is known for its beautiful beaches and comfortable living and nothing says comfort like a beautifully crafted home nestled right on the shore of a white sandy beach or looking over the stunning waters of Tampa Bay. As a leading designer and developer of luxury homes in Tampa, the Alvarez family of companies have designed over 450 homes in the most highly sought after locations in the area. Each of our luxury homes in Tampa take the outward surroundings and magnify the space to complement the natural beauty of its location. This can be fully seen by viewing any of their waterfront properties, which have earned top honors in both local and national design competitions including the prestigious Best in American Living presented by the National Association of Home Builders.
From Mediterranean style to Tropical Estate designs, the Alvarez family of companies understands how to bring out the Florida landscape through thoughtfully crafted details that allow homeowners to enjoy the special characteristics of Florida that make it a wonderful place to call home.
The Amber
The Amber can be found on the shore of Antigua Cove in the seaside village of Little Harbor in Ruskin, FL. While the home is stunning both inside and out, it is the use of exterior space that gives this home an ambience of a tropical paradise. Boats up to 60 feet can park on its L-shaped dock that provides access to the Tampa Bay waters. The 750 square foot outdoor living space includes a pool and deck overlooking the canal, an outdoor kitchen, fireplace, and covered porch.
The Miramar
Spanish and Mediterranean style home, The Miramar is located in Mirabay. The home provides a spacious, comfortable living experience by using ten-foot high ceiling and large windows that provide a panoramic view of the blue waters and tranquil outdoor scenery. The home also includes an outside dining area, kitchen, fireplace, and pool that appears to meld directly into the lagoon.
The Audrey
The Audrey mixes Mediterranean design with modern sophistication for a home that truly comes alive in the details. Floor to wall ceilings provide breathtaking views of the neighboring canal, island, and lake beyond the home and allows natural light and sounds to fill the home. The outside landscaping is simple, yet refined, and lends to the homes elegance.
Our goal is to bring out the unique style and personality of each of our clients through the construction of luxury homes in Tampa that bring ideas to life with thoughtful precision.
Learn more about our Tampa luxury homes by giving us a call today at (813) 969-3033 or filling out our contact request form.