Make Your Home Green with These 4 Eco-Friendly Improvements
Sustainable, Recycled, & Energy Efficient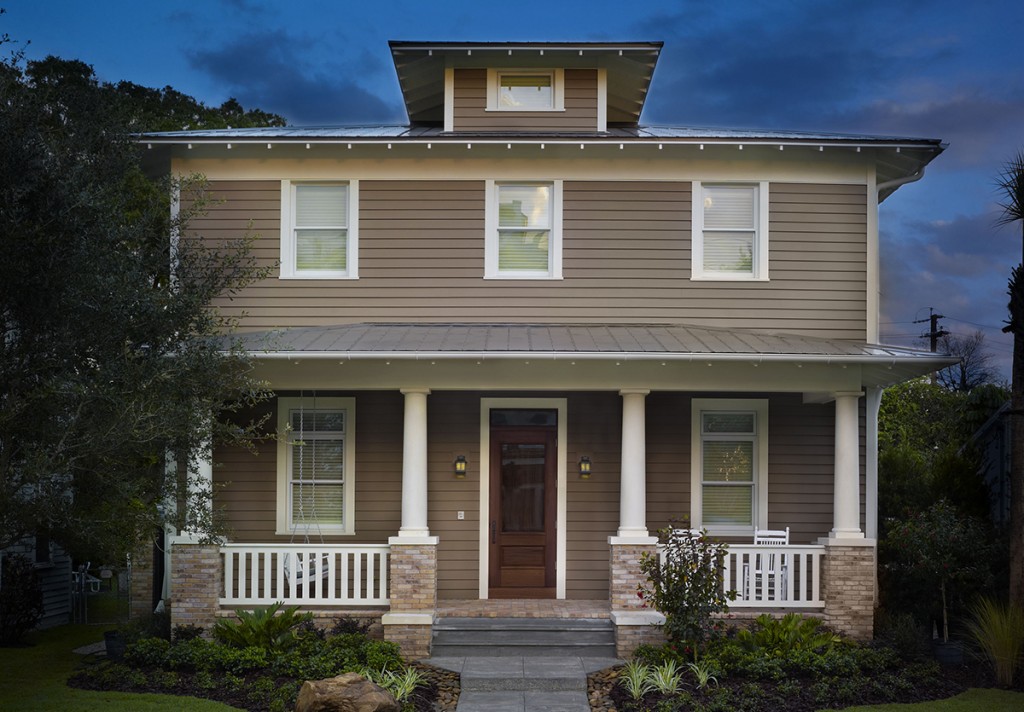 As custom home builders in Tampa, FL who focus on sustainability, we can attest that going green doesn't mean you have to sacrifice luxury or style. There are options for every taste when it comes to both the the construction and the interior design of your home. From flooring to the ceiling fans, there are eco-friendly options readily available.
Some of our favorites and some of the most popular are listed below.
Sustainable Flooring
Sustainable flooring uses materials derived from renewable resources. In the past, wood flooring was the go-to choice for homebuilding, and while trees can be reharvested, they can take up to 30-100 years to reach maturity. As an alternative, our Tampa custom home builders recommend using materials from more renewable resources such as bamboo or cork. Bamboo has become one of the most popular flooring materials in recent years because it offers many choices in regards to look and style. Bamboo is also the fastest growing plant in the world, making it a fantastic eco-friendly choice for your home.
Recycled Glass
Another green alternative to traditional home decor is recycled glass. Instead of being taken to a landfill, consumer-recycled glass from everything from windshields to wine bottles is broken down into tiny fragments and then shaped and held together by concrete. The most popular use is countertops, but recycled glass can be used throughout your entire home. From dinnerware to vases to light fixtures, recycled glass is a versatile, yet stylish green material that allows endless decorating options.
Zero-voc paints
If you have ever painted your home, you can likely recall the strong chemical odor that lasts for days after. This is a result of volatile organic compounds or VOCs found it paint. VOCs are also found in aerosols, pesticides, and cleaners and are toxic to both people and the environment. As an alternative, our custom home builders in Tampa recommend zero-voc paints. Zero-voc paints will not have the chemical paint smell, are much more eco-friendly, and depending on the brand, will be more durable and long lasting.
LED Lighting
Lighting, if done correctly, will create an ambience in your home and enhance the architecture and interior design. In the past, incandescent light bulbs and fluorescents were the primary source of lighting, but now LEDs are readily available and are a simple way to make your home more energy efficient and eco-friendly. There are a number of benefits to making the switch to LED. They have a life-span of up to 50,000 hours compared to light bulbs 1,200 hours and fluorescents 8,000 hours. LEDs also use 10 times less energy than light bulbs and do not have the toxic mercury found in fluorescents.
To learn more about sustainable home building, please call us today at 813.969.3033 or submit our consultation request form.