Mudroom Must-Haves and Upgrades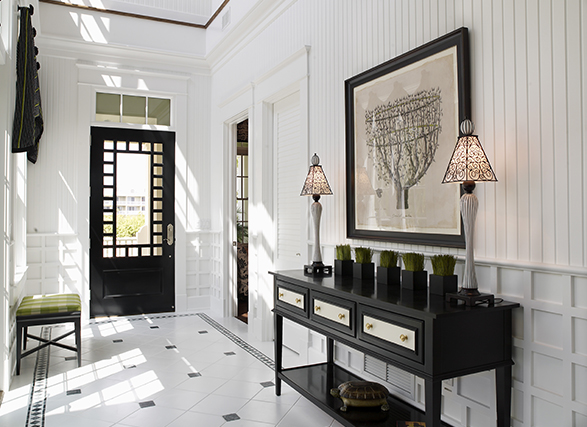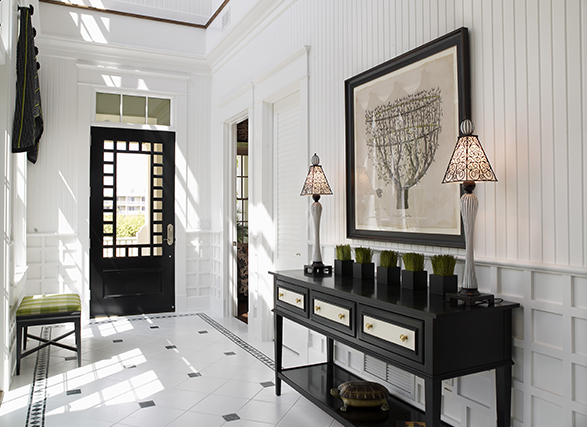 As experienced custom home builders in Tampa, we know how to transform small spaces into luxurious and inviting spaces. Every mudroom has traditional staples, but your mudroom can be as unique as you are. For such a small space, your creative options are endless. We've put together a list of must-haves along with creative upgrade ideas to help you design the mudroom of your dreams.
Must Haves
1: Storage
Open or closed storage lockers and cabinets are the perfect way to keep your belongings organized. Adding doors to your cabinets and lockers helps to keep the area even more clutter-free. Choose between custom built-in or freestanding lockers and cabinets to maximize space.
2: Hooks
Strategically placed hooks and racks are a must have for when family and guest are rushing in and out of the home. Use this area to hang coats, hats, scarves, work bags, and backpacks. Align hooks properly for an even hang and to keep items from touching the floor.
3: Shelving
Like lockers and cabinets, shelving helps to keep the area neat and organized. Selecting the right size is the difference between wasting space and not having enough space.
4: Bench
Benches offer a nice place to sit down to remove your shoes and other items. Choose a built-in bench or free-standing bench—it's all about your personal style. Built-in benches are more sturdy, customizable, and provide more storage.
5: Durable Flooring
Durable and easy to maintain flooring is ideal for this heavy traffic area, but design doesn't have to suffer on the account of functionality. Muted or dark colors with heavy duty tiles and concrete flooring help hide dirt and grime and stands up to water damage.
Creative Upgrades
1: Wall Paneling
Wall panels help to protect and extend the life of your walls. They are easy to install and are low maintenance. Not to mention, they give your room character with many styles to choose from.
2: Utility Sink
This creative upgrade is ideal for a mudroom at the back of the home or located near your garage. If you have the available space, this room can play double-duty as a laundry area.
3: Message Board
Think of this as a central message station that jogs your memory every time you leave and enter your home. Chalkboard is a popular choice, but dry erase is another great option.
4: Pet Bay
A built-in pet bay is a special place for your furry friends who eagerly await your return home.
5: Charging Stations
Charging stations provide a central location for powering up all your electronics. This space can work if you're more disciplined and don't need your cell phone attached to you at all times.
FOR MORE INFORMATION OR TO SCHEDULE A CONSULTATION WITH ALVAREZ HOMES, A LUXURY HOME BUILDER IN TAMPA, FL, PLEASE CALL US TODAY AT (813) 969-3033 OR SUBMIT OUR CONTACT REQUEST FORM.